Off-Campus Programs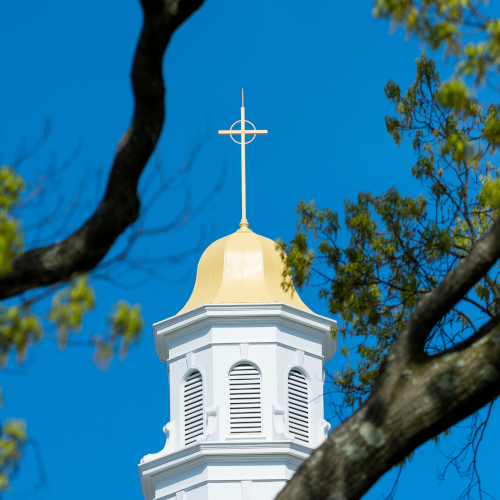 The Office of Off-Campus Programs provides support services to Molloy's academic departments offering classes at the Suffolk Center and extension sites and to you - the student who participates in them.
Located at the Suffolk Center, the Office of Off-Campus Programs offers courses taught by Molloy College professors, who follow the same syllabi as courses taught at the main campus. Staff from the Office visit each site at least twice a semester to assist students with admission, registration, tuition, financial aid inquiries and textbook distribution. Faculty and students may contact this office year-round for all off-campus matters.
Off-Campus Locations and Programs
Selected courses, identical to on-campus programs in academic content and degree requirements, are offered at various off-campus locations. Programs offered at off-campus locations have a residency requirement at the Rockville Centre campus.
Our off-campus locations include our Suffolk Center and various on-site locations as follows:
Suffolk Center
The Suffolk Center is located at 7180 Republic Airport, East Farmingdale, New York 11735. Our location has a dynamic educational atmosphere, offering convenient course hours, easy parking, a student lounge and computer and library facilities. Graduate courses are offered in Education and Nursing leading to a Master of Science degree and we also plan to offer graduate business courses leading to an MBA degree. Undergraduate nursing and co-related courses are offered for Registered Nurses who would like to complete their bachelor's degree. Non-credit, continuing education courses are also offered in Home Inspection, Medical Records, Nursing, Human Resources Management, Planned Giving, Enrolled Agent, Pharmacy Technician and Alcoholism and Chemical Dependency.
Courses are also offered at the on-site locations listed below. Students who take classes at the following Off-Campus locations receive a 30 percent tuition discount. The sites are:
Long Island Jewish Hospital, New Hyde Park (Graduate Nursing)*

* Employees of the North Shore-Long Island Jewish Health System only

St. John the Baptist Diocesan High School, West Islip (Graduate Education)
Contact Information
Mary Sibilio, Assistant Director of Off-Campus Programs, provides reception and support for the Suffolk Center Programs, students and faculty. She is the contact person for general inquiries and can answer questions regarding the scheduling of classrooms and the availability of the Atrium. Mary is also the contact person regarding renting out rooms at the Suffolk Center. Her contact information is as follows:
Off-Campus Student Services
Answer questions regarding classes, textbooks, billing, financial aid and registering
Issue/validate a Molloy College photo ID card
Textbooks are available for purchase for all classes offered off-campus
Obtain a free Molloy College e-mail account off-campus
Transport library materials between the Suffolk Center and Rockville Centre campus
Graduate Education students can obtain Field Experience paperwork
Provide meeting rooms for graduate students' group projects
Suffolk Center Extension Library (Room 121)
Suffolk Center Extension Library, part of Molloy's Suffolk Center, is located in Amityville, NY. The library space offers access to 11 computers, printers, and 6 tables for quiet group work or study. During the Spring and Fall semesters, a Reference Librarian is available Monday to Friday from 9 a.m. - 5 p.m. to provide individualized research assistance as well as guidance using different citation styles. JET library's LibChat service is monitored during regular library hours that the Rockville Centre main library is open. Learn more about the JET Library Locations and Collections.
Weather Emergencies
Off-campus programs operate on the same schedule as the main, Rockville Centre campus. Check the website or main campus number 516.323-3000 for updates in the case of extreme weather conditions.
Health Services
Located in the Kellenberg Building, Room 310 on the Rockville Centre Campus, Health Services offers information and referrals for all Molloy College students, including compliance with immunizations and meningitis, student wellness programs health insurance information (brochures, student enrollment cards, claim forms), and sick visits/self-medication cart. For more information, call 516.323.3467 or visit the Health & Wellness website.
On-Line Student Information
An abundance of student information and services are available to you online. Check grades, locate courses, check academic schedules and locate information about faculty when you log in to the Lion's Den.
Molloy College E-mail Account
All Molloy students can apply for a free Molloy e-mail account. Check e-mail via the web from anywhere. If you need an account, contact Off-Campus Programs at 516.323.3570.
Contact Us
---
Off-campus Programs
7180 Republic Airport
Farmingdale, New York 11735-3930

---