Nursing Continuing Education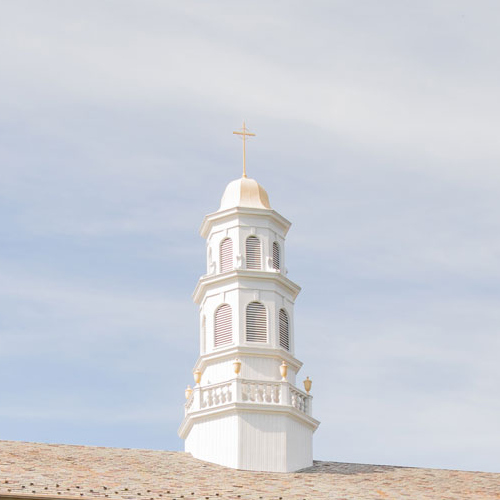 Molloy University Nursing Continuing Education offers courses for the nurse who wants to grow professionally or who has been away from practice and is planning to return. Come to Molloy University to refresh and increase your knowledge and practice skills.
Many of our course offerings remain on an online format. These courses will be conducted through a live, "real-time" online platform called Zoom. Courses will be held at the same date and times as indicated in the schedule. You will be able to take the courses using any type of device that has internet access: PC, Mac, tablet, even a smartphone.
The courses to be offered online include:  EKG, Electronic Fetal Monitoring Exam Review, Medication Calculations, Pharmacology Review and Update, Nurse Practitioner Courses,  Spanish for the Healthcare Provider, Introduction To Statistics, Physical Assessment of The Pediatric Client, Transition To School Nursing, Telehealth Certificate Program, Trauma Certified Registered Nurse Review, RN Refresher Program and Operating Room Training.
However, we are holding some classes in-person, including:  American Heart Association Programs (includes Basic Life Support for the Healthcare Provider and Renewal, Instructor course, ACLS and PALS), Phlebotomy, Physical Assessment Skills and all of the Updated Nursing Skills.  
Molloy University, Continuing Education Division is an approved provider of continuing nursing education by the New Jersey State Nurses Association, an accredited approver by the American Nurses Credentialing Center's Commission on Accreditation. Provider number: NYP273-6/2023.
Courses and programs are offered in the following areas:
EKG Series (Intro to EKG Interpretation and Advanced 12 Lead EKG Interpretation)
Nursing Skills Workshops (Wound Care, Enteral feedings and Colostomy Care, Respiratory Care, Injections and IV Care, GU skills and Catheterizations and Phlebotomy)
Professional Skills Training (IV Skills, Phlebotomy, Physical Assessment, Central Venous Access, Medication Calculations, Pharmacology, etc)
School Nursing (7 different courses)
For more information on nursing's continuing education courses, contact Kathleen Lapkowski RN, M.S., CNOR at 516.323.3555 or e-mail klapkowski@molloy.edu.
Course Schedules and Locations 
Courses are typically offered throughout the year on day, evening and weekend schedules. Most courses can be taken online or in-person at either our Rockville Centre campus or at our Suffolk Center  in Amityville, NY. You may begin your studies at any time.
The most up-to-date scheduling information can be found on the program webpage. We also email monthly reminders of the upcoming schedule if you provide us with an email address. 
Registration and Payment
Register online for most courses anytime. You will be able to pay online by ACH Check, MasterCard, Visa or Discover. If you use a credit card or debit card there will be a fee of 2.76% for domestic cards and 4.25% for internation cards, this fee will appear at the end of your registration. You can avoid the credit card fee by paying with a check online.
To register by phone call our office at 516.323.3550. There will be a credit card fee of 2.75% for domestic cards and 4.25% for international cards. Our office is open from 8a.m. to 7p.m. Monday- Thursday, 8 a.m. - 5 p.m. on Friday (closed on Fridays in the summer) and from 8:30 a.m. - 12:30 p.m. on Saturdays. To download a registration form Click Here
To register in person please follow the directions on our web page: www.molloy.edu/ce/registration
The R.N. Refresher, Hemodialysis and Operating Room Training programs both have a separate application and admissions process that is necessary prior to registration for those programs. The application and admissions process for those programs can be found in the respective program descriptions.

There is limited enrollment in some classes and popular courses fill up quickly.  Register early - don't be closed out of a course! All registration applications are processed in the order they are received. Payment must be paid in full at time of registration. Tuition is indicated after each course description. Grant funding may reduce the fee of some classes.
Click here for a schedule of classes. Continuing Education Office: 516.323.3550
Classroom Assignments
A confirmation with your campus, building and room assignment will be mailed and/or emailed to you upon receipt of your registration. Sometimes room assignments may not have been made at the time of your registration. If that is the case you will be sent a second notification with the assignment information. Classroom locations for our Suffolk Center  in Amityville, NY will be posted in the lobby of the Suffolk Center on the first day of class.
Refunds
If a course is canceled by Molloy University and the student does not wish to transfer to another course, a full refund will be made. If a student decides to withdraw from a class prior to the start of classes a full refund will be issued. The exception is R.N. Refresher, Hemodialysis, Operating Room Training and any AHA programs including BLS, Renewal Life Support and ACLS. Cancellations must be received five working days prior to the start of class. Non-attendance in a class does not constitute an official withdrawal.
Mailing List
The most up-to-date scheduling information can be found on the program webpage. We also email monthly reminders of the upcoming schedule if you provide us with an email address. 
Are offered to educate nurses for advanced roles in the following disciplines: nurse education, family nurse practitioner and adult nurse practitioner. Courses are offered during the day and in the evenings. For graduate course information, please call: 516.323.3550. For degree program information click here.
Have you considered advancing your degree? Want to lead change in health policy, nursing education, and clinical practice? The Doctor of Philosophy (PhD) in Nursing is an academic degree which prepares nurse scientists at the highest level to create new knowledge through original research. Our program is designed with you in mind. Engaging seminar-style classes meet virtually on Thursday evenings with one Thursday a month meeting on-campus for student development workshops and community events that foster connectedness and networking opportunities with fellow students, alumni, and faculty.
If you are just thinking about doctoral education, but not sure if it is right for you, consider taking one or more of our advanced Nursing Leadership or Nursing Education courses. These are offered in 1 and 3 credit options and will count toward your Molloy University PhD in Nursing degree. Email Bernadette Weldon, Doctoral Program Coordinator at BWeldon@molloy.edu for more information about our Nursing Doctoral Programs. 
Title
---
Kathleen Lapkowski
Continuing Education & Professional Studies

---