Admissions Requirements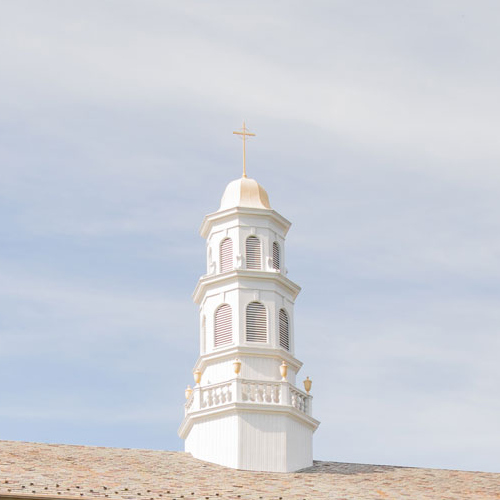 Admission to Molloy requires a high school grade point average of 3.0. 
We are test optional for Fall 2023. If you decide to submit test scores, they will only be used to your benefit in the admissions and scholarship process.  will only use them to:
Scholastic Achievement Test (S.A.T.). Information may be obtained through the high school guidance office or by writing to the College Entrance Examination Board, P.O. Box 592, Princeton, New Jersey 08540.
American College Test (A.C.T.). Information may also be obtained through the high school guidance office or by writing American College Testing Program, P.O. Box 168, Iowa City, Iowa 52250.
English As A Second Language Placement
All entering first-year and transfer students whose native language is not English are required to take an English placement test in the modern language department to be given by the coordinator of English as a second language. This test assesses grammar, vocabulary, reading and listening comprehension skills. Early testing dates are made available through the modern language department each semester.
Students with combined test scores of 90 or higher are not required to take ESL courses.
Students with combined test scores of 89 or lower will be placed in appropriate level ESL courses in consultation with the ESL coordinator and departmental chairperson.
English and Math Placement
All entering first-year students will be reviewed to determine placement levels for English and Mathematics.  A number of factors will be considered including high school grades and level of coursework taken in those subject areas, standardized test scores (if submitted), regents grades and in some cases a college placement exam.
Entrance Requirements
Entrance requirements include graduation from high school or equivalent* with 20.5 units, including the following:
English - 4
Foreign Language - 3
Mathematics - 3
Social Studies - 4
Science - 3
Those who plan to major in mathematics must have 4 units of high school mathematics and 2 units of science, including either chemistry or physics. Biology majors must have biology, chemistry, physics and 4 units of mathematics. Nursing majors must have biology and chemistry. Cardio-respiratory science majors must have biology, chemistry and mathematics. Nuclear medicine majors must have high school algebra and biology. Applicants lacking above requirements will be reviewed on an individual basis.*Applicants who apply with an Equivalency Diploma must submit an official high school transcript, as well as a copy of their TASC score report. Applicants wishing to pursue a New York State High School Equivalency Diploma should refer to the catalog section on "Academic Policies and Procedures (PDF)" page 60 for additional information.
Home School Students
Applicants who are home schooled must obtain a letter from their local school district officials confirming that the student has received an education "substantially equivalent" to instruction given to students graduating their district high school or take and pass a Test Assessing Secondary Completion (TASC), formally known as a GED, and receive a High School Equivalency Diploma from their state Education Department. Official SAT/ACT scores are required for all students who are applying within 1 year of HS graduation.
Admissions Application Procedures
The application procedure is initiated by filing an application. Upon receipt of high school credentials,  the application and a $45 non-refundable application fee, the admissions committee considers applications for admission. Although not required, a personal interview is strongly suggested to clarify Molloy's programs to the applicant.
Applicants for music degree programs - music, music therapy, and music education majors should contact the music department to arrange for an audition and theory examination prior to receiving a decision from the admissions office. Applicants for art should contact the art department to make arrangements for a portfolio review.
Applicants for the nuclear medicine and health information technology programs are required to have an interview with the respective program director. Based on the results of the above evaluation, students may be admitted into the program or given recommended coursework required to obtain eligibility for admission. Non-matriculated students are not eligible to take any coursework that involves clinical experiences. Transfers to the social work major are required to arrange for an interview with the Director of Social Work for formal acceptance into the program.
The Committee for Admissions reviews credentials and notification of the decision of this committee is made to all applicants who complete the application procedure.
Acceptances are based on rolling admissions. To receive confirmation of acceptance a candidate must submit a $400 non-refundable confirmation deposit which is required as soon as possible after acceptance or by the date specified in the acceptance letter.
All students must submit documentation of immunization as mandated by the New York state public health law. Students born after January 1, 1957 must submit documentation of immunization to Measles (2 doses), Mumps and Rubella. It is recommended that all students have a current physical and tuberculin test (PPD) prior to college studies 
Early Action on Admission
Early action on admission will be made promptly on applications received by December 1 of the senior year from well-qualified students who have filed all their credentials with the admissions office.
Early Admission for  First-Year Students 
Selected students with superior academic achievement through three years of high school may be admitted to first-year status prior to completing high school graduation requirements. High school recommendations supporting the applicant's social and academic maturity are required. A personal interview is required.
Contact Us
---
Office of Admissions
Wilbur Arts Center, Room 226
1000 Hempstead Avenue
Rockville Centre, New York 11570

---