Online Graduate Credit Courses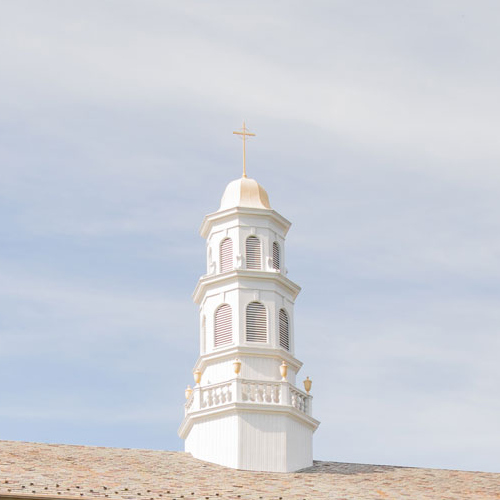 Molloy University, Education Division offers fully online graduate education courses throughout the year. (If you are seeking coursework offered online that is offered for in-service credit and also qualifies for CTLE credit, please click here).
 
Our instructor-facilitated, fully online, Teacher Professional Development courses are informative, convenient, and highly interactive. Our instructors are famous for their ability to create warm and supportive communities of learners. All courses run for two weeks.  These graduate courses are part of our graduate education master's degree program at Molloy. The online schedule is just a more intensive schedule than our fall or spring semester schedule of classes. The online courses are all part of our graduate course offerings in the Division of Education and can be used as an elective towards our Master of Science degree in Education. The online courses are all listed with the course code, EDU 5900. Each course is a 3-credit graduate course and is approved as such by the New York State Department of Education.
The general course description can be found on our website at: https://molloy.smartcatalogiq.com/en/2023-2024/graduate-catalog/school-of-education-and-human-services-programs
Since this is a special topics course, the specific course descriptions differ depending upon the topic. The description of the EDU 5900 courses offered can be found below by clicking the course titles.
Courses are project-oriented and include lessons, hands-on assignments, discussion areas, supplementary links, and more. You can complete any course entirely from your home or office, any time of the day or night. You'll be given assignments to do each day completing  engaging lessons in an enjoyable, interactive learning environment. Expert instructors develop and lead every course, and you'll be able to interact with them and with fellow students in lively online discussion areas. Courses are offered throughout the year, so you can sign up anytime. Upon completing a course with a passing grade, you'll get a CTLE certificate of completion from Molloy College. Your official transcript can be requested by clicking here.
CTLE Credit
Each online course is approved for 45 hours of Continuing Teacher and Leader Education (CTLE). Click here for further information on the new CTLE requirements. You will not need to show proof of completion to NY State, you will only need to indicate the course title, dates and hours on your renewal. You will only need to show a certificate of completion if you are being audited. If you need a certificate of completion because you are being audited, just either call or email Danielle Albanese, our Records Coordinator, at 516-323-3551 email: dalbanese1@molloy.edu and she will mail you out your CTLE certificate.
Requirements
All courses require Internet access, e-mail, and the Chrome, Microsoft Internet Explorer or Mozilla Firefox Web browser.
Asynchronous Online Format and Canvas
Molloy University uses a Learning Management System or online platform called Canvas. Any fully online course that you take at Molloy will be taught using Canvas. This online course is not taught in "real time", meaning students do not have to log in at a specific time. Therefore, you do not have to attend at a given time. You can log on at any time to take the course. However, there will be assignments that will be due at specific times.

Once you have registered for your first course, you will be emailed a Molloy email account. Once you receive your Molloy email account, please follow the instructions in the email to set-up your permanent account. (If you do not receive the email within 3 business days of registering for your first course please check your spam folder or contact Alina R. Haitz at: ahaitz@molloy.edu. You can log in at: www.molloy.edu/canvas using your permanent Username and Password. Once you log in to your Canvas account you can look up the required text(s) for the course, as well as any assignments that the instructor may have posted.
There is also a Canvas quickstart page at: https://resources.instructure.com/courses/32/pages/canvas-student-quickstart.
Tuition
The tuition is discounted to $945 per course for teachers who already have a master's degree and are not enrolled in a Molloy master's degree.  Students taking the courses as part of the master's degree must pay the regular rate of tuition.

2023 FALL SCHEDULE OF CLASSES

To register, please visit Lions Den, Molloy's Registration system, at: 
https://lionsden.molloy.edu/ICS/Professional_Studies/
Please note:  When completing the online application/registration form please select "2023 Fall Institute" under the course search term.
All courses are asynchronous online. (please click on the course for the syllabus)
9/25 to 10/6
EDU 5900 06: Creative Connections, Jessica Ryan
EDU 5900 05: Living in a Brave New World: An Introduction to Artificial Intelligence, Kristina A. Holzweiss
10/11 to 10/24
EDU 5900 07: Brand Your Classroom: Social Media for Teacher, Jessica Ryan
EDU 5900 10: Content Creation and Communication with Canva, Kristina A. Holzweiss
EDU 5900 04: Leadership on All Levels - Ed Kemnitzer
EDU 5900 14: Tools to be a Better Google-y Teacher, Audra 
10/30 to 11/9
EDU 5900 11: History of Science,William Behrens
EDU 5900 08: Digital Tools For Formative Assessment -Updated for 2023!, Audra Beberman
11/13 to 11/28
EDU 5900 02: Character in Curriculum, Lisa Lampert
EDU 5900 09: Creative Science 101: Construct, Analyze Computerize! (New), Paul Zaratin
11/29 to 12/13
EDU 5900 15: Earth's Biodiversity and Climates (New), Paul Zaratin
EDU 5900 03: Google Certified Educator, Level 1, Ed Kemnitzer 
EDU 5900 16: Mixing the Best: Science with Art! (New), Susan Zaratin
Registration Procedure
The program does not have traditional deadline dates because courses are offered throughout the year and they do not follow a semester schedule. There are no defined overall start and end dates for the program. Therefore, you can apply to the program at any time. The registration process is rather simple because you are not applying for a Molloy degree. There is an online application that you need to complete, but that is for information purposes only. Everyone is accepted as long as you are a NY certified teacher. There is no application fee and GREs are not required. If you are enrolling in the program for the first time, there is a combined application/registration form that you will complete online.  Once you register for the first time you will be sent an email within one to two business days with your username to login your student account to access the system for future registrations and to access Canvas, our online learning platform.

You should register at least a week before the course start date at the latest in order to register for the first time. After that you can register up until the day before the class, but then you run the risk that a course could be full- our courses do close.

All registrations are conducted online. Click here for the application/registration procedures. The online registration process differs if you are a continuing student or if you are a new student.
If you have any questions, contact Louis Cino at lcino@molloy.edu.
Additional Information
For more information on these courses, and to be added to our email list, please contact Louis Cino at lcino@molloy.edu.