New Student Orientation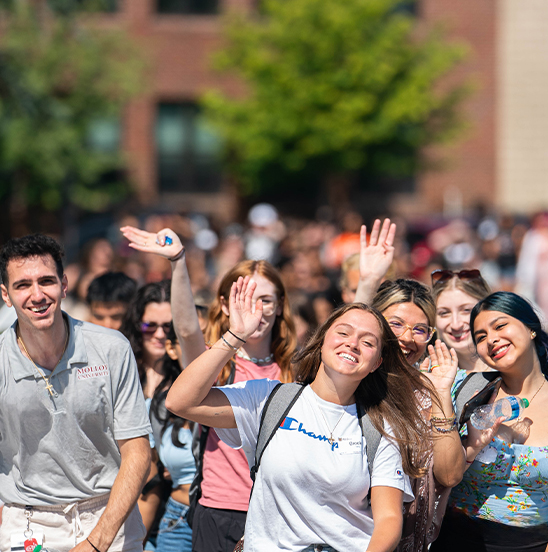 Welcome to the Family!
---
Congratulations on your acceptance and welcome to Molloy University! Orientation is a time when our University family comes together to welcome you to our community. Your participation in this orientation program is important in helping you embark on a successful experience here at Molloy University.
The program is intended to promote student learning and development while introducing students to the Dominican tradition of study, spirituality, service, and community. Through personal connections with peer orientation leaders as well as the Division of Student Affairs staff, faculty, and other University administrators, new students and their families will develop a fundamental understanding of and appreciation for the many opportunities and campus resources Molloy has to offer. 
Register Today!
---
Last Call Orientation
August 21, 2023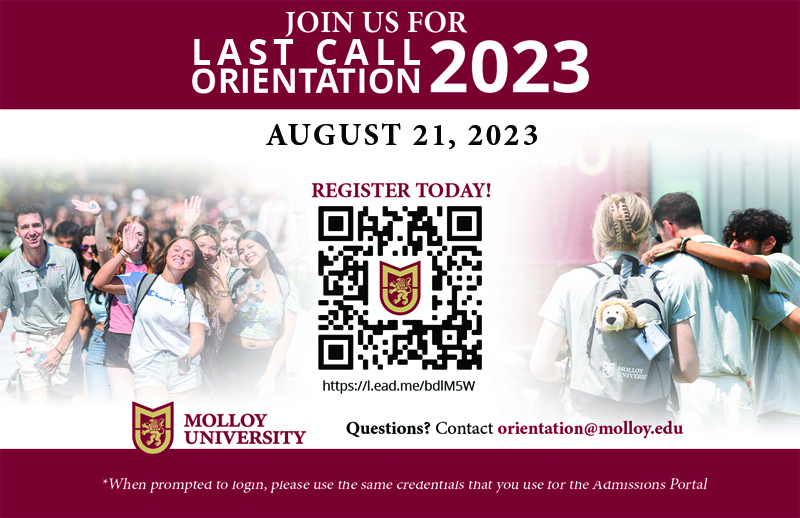 *Scan the QR code or visit l.ead.me/bdlM5W to register!
New Student Orientation
---
Office of Student Affairs
Public Square
Room 330

---