Meet Our Faculty & Staff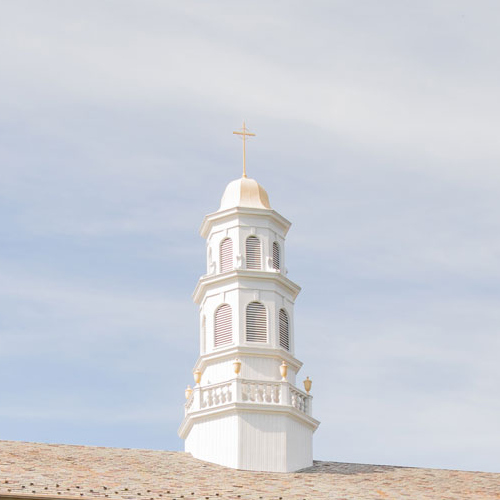 Clinical Mental Health Counseling Department
---
Our courses are taught by highly-trained licensed mental health counselors and diverse faculty members with clinical experience in the mental health field. Our faculty commit themselves to making the graduates of our Clinical Mental Health Counseling program the most knowledgeable and best prepared professionals in the counseling field. 
At Molloy, the faculty is committed to service learning, experiential learning and promoting a transformative experience. In our graduate program, courses are taught by highly trained and licensed mental health counselors. Our graduate counseling faculty understands the importance of the counselor professional identity and promotes the growth and development of each student as a professional counselor.
We emphasize the importance of scholarly excellence, compassionate understanding, and competent practice.  We believe that an education should not stop with the granting of a degree, so we encourage the continued pursuit of knowledge, scholarly publication, and research as modes of increasing professional competence and contributing to the development of the mental health and counseling fields.
Meet our Faculty

Full Time Faculty 

Dr. Laura B. Kestemberg, is a bilingual Spanish-English NYS Licensed Psychologist with a Ph.D. in Clinical Psychology and her Master's degree in Clinical and School Psychology from Adelphi University's Derner Institute of Advanced Psychological Studies. She completed extensive post-doctoral training in neuropsychology. Dr. Kestemberg has worked in a variety of leadership roles in clinical, medical, research, and higher education settings for 30 over years. She has recently trained in Mindfulness Based Stress Reduction (MBSR), Integrative Couples Therapy, as well as other clinical and leadership areas. She joined the faculty at Molloy University in 2012 as an Associate Professor in the Department of Psychology and was hired to develop and lead a new Master of Science Program in Clinical Mental Health Counseling (CMHC). Dr. Kestemberg has been teaching psychology and counseling courses since 1992 at the doctoral, graduate, and undergraduate levels at Adelphi University, Fordham University, and now at Molloy in the areas of psychological assessment,  psychopathology, psychodiagnostics and treatment planning, counseling theories, multicultural counseling, practicum, and internship. Dr. Kestemberg served as the Chair, Associate Dean and Program Director of the New York State registered and CACREP accredited Master of Science Program in CMHC at Molloy University for 9 years since its inception until September 2021. Dr. Kestemberg served as the Clinical Director at the Center for Autism and Child Development at Molloy University from 2013-2016. She was awarded Molloy University's Research Achievement Award in 2015, the Distinguished Service Award in 2021, and the Ten Years of Service Award in 2022. In 2019, Dr. Kestemberg founded the Mental Health and Wellness Center (MHWC)at Molloy University. The MHWC  is a state-of-the-art community clinic providing low-cost mental health services to children and adults and counseling training for our practicum and intern students under live supervision. In 2021, Dr. Kestemberg was awarded and became the Project Director of a 4-year , $1,166,668 million U.S. Department of Health and Human Services-Health Resources and Services Administration (HRSA) grant under the Behavioral Health Workforce Education and Training (BHWET) Program for Professionals and funded through the American Rescue Plan Act. Our HRSA-BHWET Grant focuses on meeting the mental health needs of diverse youth and their families in New York State. This meaningful project increases the number of multiculturally trained practitioners in our graduate program and expands partnerships with healthcare providers serving vulnerable children and transitional-age youth in high need, high demand communities in Bronx, Kings, Nassau, New York, Queens, and Suffolk counties.

. 

 

Kellyanne Brady, Ph.D., is a Licensed Mental Health Counselor in the state of New York and a Nationally Certified Counselor. She received a master's degree from Adelphi University in general psychology and later went on to receive her master's degree in Mental Health Counseling from New York Institute of Technology. Following her master's degree and working in the mental health field for several years she completed her doctoral degree in Mental Health Counseling at Pace University. Kellyanne also has certification in alcohol and substance abuse counseling. Kellyanne has a wide-variety of experience in clinical settings, including extensive experience working with individuals diagnosed with severe and persistent mental illness in inpatient and outpatient settings. She presently maintains an online telehealth practice providing individual counseling. For the past several years, she has worked extensively with clinical counseling students and new counselors, providing clinical supervision and training. Additionally, Kellyanne has provided clinical training to medical and mental health professionals on topics including active listening and motivational interviewing. Kellyanne's present research involves developing an understanding of the professional identity of counselors and ways to improve identity development. Kellyanne is involved with several professional organizations and has presented research and participated in a discussion panel for counseling students at the New York Mental Health Counselors Association conference in 2018.

 

Natalie Nieves is a Licensed Professional Counselor, a Nationally Certified Counselor, and a doctoral candidate. She is currently working towards completing her dissertation and earning her Ph.D. in counseling at Montclair State University (CACREP accredited). Natalie has enjoyed teaching at the University level covering undergraduate and graduate courses in topics such as General Psychology, Psychology of Gender, Counseling Theories, Mindfulness in Counseling, Marriage and Family Counseling, and Research Methods. Natalie has a strong passion for mentorship within the profession, both clinically and academically. Natalie is an active member of The American Counseling Association, The Association for Counselor Education and Supervision (ACES), The American Educational Research Association (AERA), and Chi Sigma Iota (CSI), in which she frequently presents current peer-reviewed research with colleagues. Outside of academia, Natalie operates a private practice and provides counseling services to predominantly women of color. Natalie has a strong foundation in multicultural competency and integrates cognitive behavioral therapy and restorative practices, such as mindfulness, to help promote the mind-body connection while honoring her client's intersecting cultural identities.

 

Mental Health and Wellness Center

 

Lori Andrews, LMHC, Clinic Director, is a Licensed Mental Health Counselor in the state of New York and a registered telehealth provider for the state of Florida. She holds a Bachelor of Science in Psychology and a Master of Science in Clinical Mental Health Counseling from Molloy University. Additionally, Lori is a PhD Candidate in Counselor Education and Supervision from Oregon State University.  Lori has clinical experience in a variety of hospital-based settings, including psychiatric inpatient and outpatient services, and substance-use disorder treatment. She maintains a private practice offering individual counseling for clients experiencing anxiety, depression, life transitions, and addiction. She is an adjunct instructor for both the Clinical Mental Health Counseling and Psychology departments.  Lori is a member of several professional organizations including the American Counseling Association, the Association for Counselor Education and Supervision, and was recently inducted into Chi Sigma Iota Counseling Honor Society. She received the NARACES Outstanding Graduate Student Award in 2017 and has co-presented at local, national and regional conferences on a variety of topics. Her research interests include creative pedagogy in counselor education, multicultural counseling competence, and adult learners in counselor education.  

 

 

Meet our Staff

Administrative Assistant


Imani Collins is the Administrative Assistant to the CMHC department and works to support both faculty and students alike.
CMHC Department
icollins@molloy.edu
516.323.3844

Graduate Assistants

Linnea Boake is 1st year counselor-in-training and is also a graduate assistant for the CMHC program

Nicole Lara

is

1st year counselor-in-training and is also a graduate assistant for the CMHC program

Paul Wilson 

is 1st year counselor-in-training and is also a graduate assistant for the CMHC program