Managed Student Printing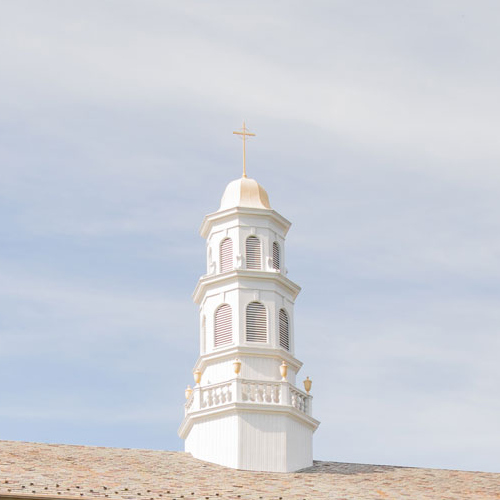 TGI's Managed Printing System at Molloy University, provides current students a 750-page print quota for the academic year, which is funded by a fee, and allows them to print, copy and scan in the Information Commons, JET Library, classrooms, and other common spaces; this page quota is re-loaded in August each year and there are no carryovers. This managed system also allows for printing from students' personal wireless devices, such as laptops and Chromebooks. Over 30 Multi-Function Printers (MFPs) are accessible in nearly every building across Molloy's campuses for print job release, and color printing is also available on several of these units. Print jobs can be submitted from any wired or wireless device on campus and released from any unit within 24 hours of submission.
Implementation will begin in Spring 2023 with all current student printers being replaced by new desktop or regular MFP's.
Additional features of the system include improvements in security as students will be required to swipe their ID card to authenticate retrieval of their print jobs, and a reduced paper-waste approach as the new units are set default to eco-friendly settings, including double-sided printing.

Student Multi-Function Printer Locations
Public Square
Information Commons (4 units w/color)
Quinn Lounge 2nd floor (1 unit)
PS082 Midi Lab (1 unit)
PS350 Club Room (1 unit)
Kellenberg Hall
Lower Level Lounge (1 unit)
K313 Modern Language Lab (1 unit)
K324 Education Lab (1 unit w/color)
JET Library (6 units)
Two in References w/color
One in each lab
One in ERC
K007 English Lab (1 unit)
Casey Center
1st floor lounge (1 unit)
C110 Continuing Ed Lab (1 unit w/color)
C016 Writing Center (1 unit)
C217 Math & Computer Science Lab (1 unit w/color)
1st Floor Business Lab (1 unit)
 Wilbur Arts Center
W205-A (1 unit)
W208 (1 unit)
2nd floor corridor (1 unit)
W004 COM Lab (1 unit w/color)
 Siena Hall
S102 Social Science Lab (1 unit)
 Hagan Center for Nursing
2nd floor corridor (1 unit)
H340 Graduate Student Lounge (1 unit)
 30 Hempstead Ave.
Speech Lounge (1 unit)
Speech Classroom (1 unit)
 Suffolk Center
Library (2 units)
One w/color
One black and white
Lounge (1 unit)
If you have any questions or require assistance, please contact:
Stephen Lewis
Manager, Academic Computing Services
Public Square, 2nd Floor
516-323-4813
slewis2@molloy.edu 
Information Commons
Public Square, 2nd Floor
516-323-4817
infocommons@molloy.edu 
Helpdesk
Kellenberg 22
516-323-4800
helpdesk@molloy.edu