Welcome to the Molloy Archives
---
In July 2022, the James E. Tobin Library welcomed Molloy's Archives and Special Collections, previously part of The Office of Mission Integration. In December 2022, the Archives became a Member Institution of the Catholic Research Resources Alliance (CRRA).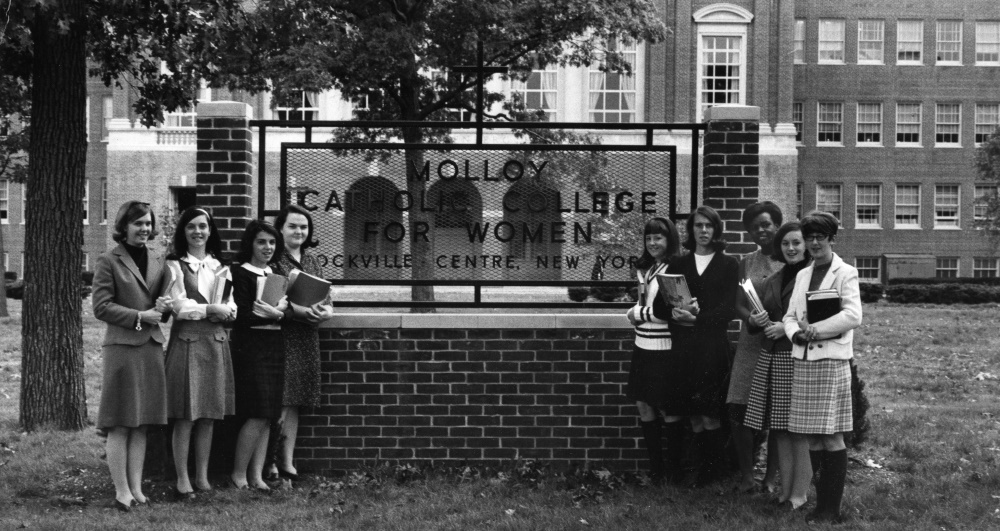 About the Archives
The Molloy University Archives collects, preserves, and provides access to resources documenting the history, growth, and achievements of Molloy. These records chronicle Molloy's story beginning in the early 1930s when the Dominican Sisters first began to plan and save for a Catholic women's college to the present day. Along with administrative records, publications, yearbooks, and course catalogs, the Archives has a rich photographic collection documenting campus events and activities of students, faculty, and administrators.
Special collections and personal papers are collections from organizations and individuals. These collections help inform the history of Molloy University, our Long Island community, and support Molloy's educational mission. We maintain a variety of materials in physical and digital formats, including oral histories, internet and social media archives, photographic collections, electronic records, manuscript papers, and ephemera.
Widely used collection materials have been digitized to improve access. In many cases, materials will require the assistance of our staff to locate.  Let us know your research interests. We are here to help! In addition, we partner with Archive-It.org to capture and collect Molloy's online presence. Visit Molloy's Archive-It portal.
---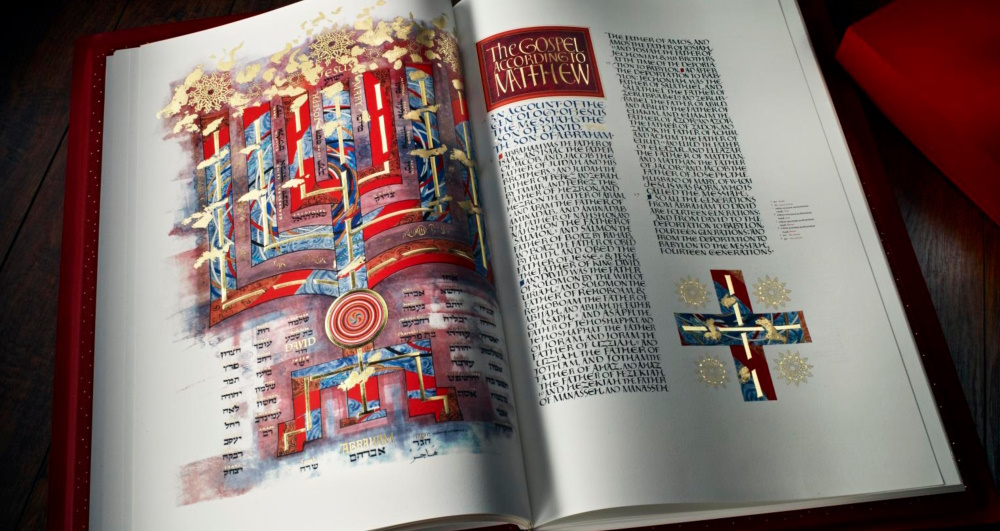 The Saint John's Bible
The Heritage Edition of The Saint John's Bible is a cornerstone of our collection. Acquired by Molloy in 2015, we continue to expand opportunities for study, contemplation, and exploration of the Bible on campus and in the Long Island community. 
The Saint John's Bible is a handwritten, hand-illuminated manuscript created using medieval techniques and materials by a team of 15 scribes and illuminators. World-renown calligrapher Donald Jackson led the team. The project, commissioned by Saint John's Abbey and University (Minnesota) in 1998, took 13 years to complete. Through the Heritage program, The Saint John's Bible is shared with communities around the world. 299 Heritage Edition fine art facsimiles of The Saint John's Bible were produced. Each set meticulously crafted at the same dimensions as the original, and each illumination was embellished by hand. The 1,150 pages are bound by hand in seven volumes, making each unique in its own right.
Molloy University is proud to share the time-honored tradition of illuminated manuscripts with a new generation. If you would like to bring The Saint John's Bible to your class or community group contact Brianna Paoli, Archives & Special Collections librarian, at BPaoli@molloy.edu .
---
Donating Private Collections
We are always interested in hearing from potential collection donors. Our collecting areas focus on Molloy, our Long Island community, and collections that support Molloy's academic programs. For more information, please email archives@molloy.edu