Social Emotional Learning (SEL) Certificate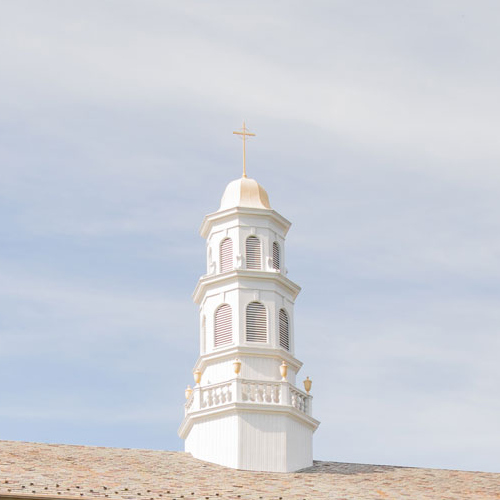 FOUNDATIONS OF SOCIAL EMOTIONAL LEARNING CERTIFICATE

Molloy University's Graduate Certificate in Foundations of Social-Emotional Learning prepares participants with the evidence-based strategies needed to promote positive school environments, collaborative partnerships, and mental wellness in classrooms.  In this foundations-based certificate, participants will:  


Learn about the science of social emotional well-being including mindset theory, grit, and resilience.
Facilitate pedagogical strategies in metacognition, mindfulness, and self-regulation
Understand behavioral and mental health literacy, recognizing the characteristics and impact of adverse childhood experience, trauma, and stress in school communities
Recognize that SEL can provide a foundation for promoting educational equity       
Incorporate social awareness and positive relationship techniques into teaching practices    
Explore research-driven strategies to foster an SEL-based classroom culture based on the CASEL 5

The Collaborative for Academic, Social, and Emotional Learning (CASEL) Benchmarks in Social Emotional Learning from New York State    
Course Delivery Format: Courses are offered online with synchronous and asynchronous formats.  

The certificate is a four-course sequence that can be taken in any order.
The Science of Social and Emotional Wellness 
CASEL competencies: self-awareness, social awareness, responsible decision-making
Enhancing Social-Emotional Learning with Self-Regulation
CASEL competencies: self-management, responsible decision-making   
Building Sound School Communities with Social Emotional Learning 
CASEL competencies: relationship skills, responsible decision-making   
Strategies for Mindfulness and Social Connections 
CASEL competencies: self-management, relationship skills  


Plan of Study
Courses are offered throughout the year, so you can sign up anytime.  The courses can be taken in any order and there are no course prerequisites for any course. However, you must have a Master's degree in order to enroll in the certificate program.
Online Format: Canvas and Zoom
These courses are offered fully online through a hybrid format. They meet synchronously on specific days and times through Zoom and asynchronously through Canvas.  Molloy University uses a Learning Management System or online platform called Canvas. Any fully online course that you take at Molloy will be taught using Canvas. These courses will also use Zoom. These online courses are taught in "real time" using Zoom, meaning students will have to login at a specific day and time as outlined in the schedule.

Once you have registered for your first course, you will be emailed a Molloy email account. Once you receive your Molloy email account, please follow the instructions in the email to set-up your permanent account. (If you do not receive the email within 3 business days of registering for your first course please check your spam folder or contact Alina R. Haitz at: ahaitz@molloy.edu. You can log in at: www.molloy.edu/canvas using your permanent Username and Password. Once you log in to your Canvas account you can look up the any assignments that the instructor may have posted. It is also strongly suggested that you click on the following YouTube video: How To Access Canvas and take the Canvas Student Tour to become more familiar with using Canvas. There is also a Canvas quickstart page at: https://resources.instructure.com/courses/32/pages/canvas-student-quickstart.   
Cognition and Learning Laboratory (CogLe) 

The Cognition and Learning Laboratory (CogLe) at Molloy University conducts basic and applied research on the cognitive factors that influence cultural, developmental and social perspectives on learning. In the realm of SEL, faculty at CogLe look at an approach that focuses on promoting self-regulation skills within the social-emotional learning framework.

Tuition
The tuition is discounted to $945 per course. There are no application or course fees. This is a discounted tuition rate. Tuition is normally about $4,000 per 3-credit graduate course. The tuition is off-set by a professional development scholarship that is given to those teachers who already possess a master's degree and are not pursuing a master's degree with Molloy University. There are no other discounts given. Students and teachers who are pursuing a master's degree at Molloy University are not eligible to enroll in this program at the discounted rate.
2023 Spring Schedule of Classes

To register, please visit Lions Den, Molloy's Registration system, at: https://lionsden.molloy.edu/ICS/Professional_Studies/
Please note:  When completing the online application/registration form please select "2023 Spring Institute" under the course search term. 
EDU 5900 17: Enhancing Social Emotional Learning with Self-Regulation (click for the syllabus)
February 28th - March 26th
Zoom meetings 7-8 pm EST on 3/2, 3/9 and 3/23/23.
Mubina Schroeder

Registration Procedure
The program does not have traditional deadline dates because courses are offered throughout the year and they do not follow a semester schedule. There are no defined overall start and end dates for the program. Therefore, you can apply to the program at any time. The registration process is rather simple because you are not applying for a Molloy degree. There is an online application that you need to complete, but that is for information purposes only. Everyone is accepted as long as you are a NY certified teacher. There is no application fee and GREs are not required. If you are enrolling in the program for the first time, there is a combined application/registration form that you will complete online.  Once you register for the first time you will be sent an email within one to two business days with your username to login your student account to access the system for future registrations and to access Canvas, our online learning platform.

You should register at least a week before the course start date at the latest in order to register for the first time. After that you can register up until the day before the class, but then you run the risk that a course could be full- our courses do close.

All registrations are conducted online. Click here for the application/registration procedures. The online registration process differs if you are a continuing student or if you are a new student.

Virtual Information Session
February 7 th at 7:30 pm
Email Alina Haitz at ahaitz@molloy.edu to receive the Zoom link

Additional Information
For more information concerning:
Applying, Registering or Tuition Payment and to be added to our email list, please contact Alina R. Haitz at ahaitz@molloy.edu or call 516-323-3572.  
Academic Questions, such as course content, please contact Dr. Mubina Schroeder at: mschroeder@molloy.edu