Personal Enrichment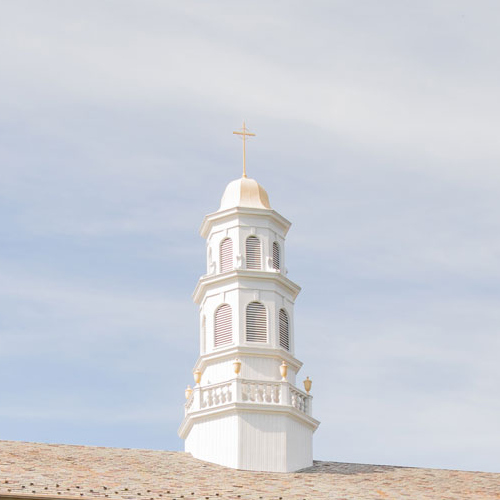 Many Continuing Education classroom courses will continue to be offered in an online format, with some exceptions. However, we do hold the following classes in-person, including: SAT Test Review, CHSEE/TACHS Test Review, Firearm Safety and Proficiency, MOST Program, MILL  Program, S. Mary Celeste Lecture Series, Intro to ESL and ESL Conversation.  
Online registration is available by clicking here.   
The personal enrichment courses offered by the Division of Continuing Education at Molloy University will open a world of opportunities for you. Specifically designed with the adult learner in mind, our courses are informative, inspiring and fun. Familiarize yourself with computers, pick up a pen and start writing, explore the arts or dive into health and wellness. Maybe you've thought about learning a foreign language or studying interior design . Learn firearm safety and proficiency. Do you have time on your hands and a true love of learning? Then the Molloy College Institute for Lifelong Learning (MILL) program  or the S. Mary Celeste Lecture Series are perfect for you.We also offer test preparation programs in SAT Exam Prep and the Catholic High School Entrance Exam (CHSEE) prep. We also offer a program designed to afford a college experience to developmentally disabled  adults from the ages of 22-27 years old by attending classes to increase their social and academic skills called the Molloy Opportunity for Successful Transition (MOST) program. All this and more is available at Molloy University for your personal enrichment and enjoyment.

You may attend class on as many evenings or weekends as your schedule permits. We even offer some classes during the day. Our schedule is flexible and formulated with you - the adult student - in mind.

The current course schedules can be found by clicking the links below.  The fastest way to register is to register online!

Spotlight!
Online Courses - classes start every month!
Free! Lifelong Learners Virtual Open House, September 12, 2023 (online in real-time)
Free! Career Seminars, September 12, 2023 (online in real-time)
Speech-Language Pathology Conference, October 27, 2023 (in-person or online in real time)
   
We offer personal enrichment classroom courses in:
Catholic High School Entrance Exam (CHSEE) Prep
English as a Second Language (E.S.L.)
Firearm Safety and Proficiency
Molloy College Institute for Lifelong Learning program (MILL)
Molloy Opportunity for Successful Transition (MOST) program
S. Mary Celeste Lecture Series
We also offer many courses online in the areas of:
Computer Applications 
Health Care and Medical
Languages
Personal Development
Teaching and Education 
Test Preparation Online (GED, GMAT, GRE, LSAT)
Writing

Stimulating seminars and unique workshops on current issues are held throughout the year, too.

Registration
At Molloy, we believe that registration should not be the hardest part of taking a class. So we make it easy to register online or by phone at 516.323.3550, 8:30 a.m. to 7 p.m. Monday through Thursday, 8:30 a.m. - 5 p.m. Friday and 8:30 a.m. - 3:30 p.m. on Saturday when classes are beginning that day. Please note that during July and August the office is closed on Friday.

Financial Assistance
When planning to attend a continuing education course or program, an important consideration is the cost, which may include tuition, books and travel. With Molloy College, Division of Continuing Education and Professional Studies, various financial assistance options are available to help students afford tuition. Since most Continuing Education courses do not lead to a college degree, they are not eligible for the traditional forms of financial aid, such as TAP and Pell. Some private lenders will help you finance continuing education and certificate programs. Click here to find out about student loans, veterans benefits, re-training for those who are unemployed, employer and union vouchers and vocational services for individuals with disabilities. 
Our Guarantee to You 
If you take a course, have attended each class, and still do not master the course work, we invite you to re-register for the same course, same level, free of charge (exceptions: CHSEE Prep, SAT Preparation, Nursing, floral design, test preparation, online courses, ESL courses or courses for re-licensure or re-certification). Your registration will be accepted on a space available basis within one year of the course end date. Re-registration in the course is required.

In addition, during the first hour of class the instructor will present an outline of the course, along with the course goals and objectives. If the student does not feel that this course will meet their expectations, then a full refund will be granted if the student presents their refund request on the first business day after the class has met. 

Questions?
Have a question? Call 516.323.3550, email conted@molloy.edu or visit our Facebook page.
EMail List
The most up-to-date scheduling information can be found on the program webpage. We also email monthly reminders of the upcoming schedule if you provide us with an email address. To join our email list just fill create an account in our registration system by clicking here