Real Estate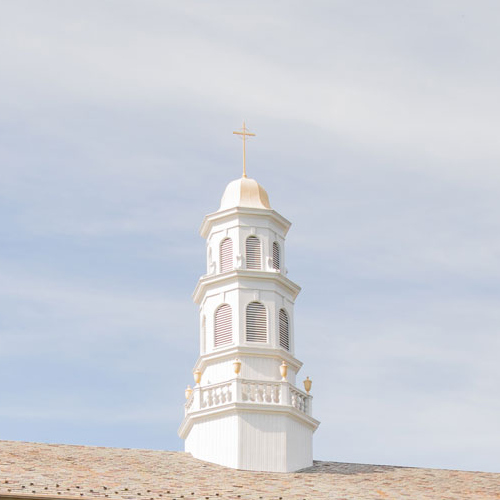 Please note that this course will be offfered in-person.
This is the mandated course in preparation for the New York State Real Estate Salesperson's examination. Topics include:
Contracts
Real estate instruments
Estates and interests
Financing
Valuation
Law of agency
License law and ethics
Land-use regulation
Human rights/fair housing
Introduction to construction
Environmental issues
As of January 2023, the required text is: Modern Real Estate Practice in New York by Sam Irlander, 13th edition.  The ISBN to search for this book is 9781475486414.   Please do not purchase the book until you hear from the CE Office that the course is running. The text can be found online at Amazon or other online book retailers. The Amazon address for the text is: https://www.amazon.com/Modern-Real-Estate-Practice-Salespersons/dp/1475486413. 
Course Number: RE-0240
Tuition: $575.
New York State Salesperson Licensing Requirements:
To obtain a Salesperson's License, a person must be 18 years of age at the time you apply, complete the 77-hour Salesperson's course, be sponsored by a licensed broker and pass a state examination. Attendance at these 77-hour courses is strict. To receive your license, the exam must be passed. For more information call New York State Division of Licensing Services at 518.474.4429 or visit their website at: http://www.dos.ny.gov/licensing/re_salesperson/re_salesperson.html.
Course Schedules and Locations
Courses are typically offered three times per year: from September-December, from January-May and from May-August on an evening schedule, usually from 7-10 p.m.. The course is offered at our Rockville Centre campus. You may begin your studies at any time.
The most up-to-date scheduling information can be found on this webpage. We will also email you monthly reminders of the upcoming schedule if you have provided us with an email address.

Financial Assistance
This program is approved for Veterans Benefits, as well as for Displaced Homemakers and/or Dislocated Workers. See our Tuition, Financial Aid & Refund Information page for details. Since most continuing education courses do not lead to a college degree, they are not eligible for the traditional forms of financial aid, such as TAP and/or Pell. Some private lenders will help you finance continuing education and certificate programs.
Free Career Seminar
Not sure if this career is right for you? Attend our free career seminar. This career seminar is led by experienced professionals who will offer real advice about career and academic paths and talk about both the satisfactions and challenges of their own chosen careers. The seminar is one and a half hours long, given in the evening and offered twice a year - every September and January. There is no charge for the seminar, which is held on our Rockville Centre campus. Click here for a current schedule of classes and to register.
Registration
Registration is on-going and you have until the first day of class to register. However, it is strongly recommended that you register at least one week prior to the start of a class.
Click here to register online.You will be able to pay for your classes online by ACH check or by MasterCard, Visa or Discover credit card. If you pay by credit card there will be a fee of 2.75% for domestic cards and 4.25% for international cards added to the tuition. You can avoid the credit card fee by paying with a check online.
Phone in registration is available by calling 516.323.3550 with your MasterCard, Visa or Discover credit card. There will be a credit card fee of 2.75% for domestic cards and 4.25% for international cards added to the tuition.
Office hours: Mondays, Tuesdays and Thursdays: 8:30 a.m. - 7 p.m.; Wednesdays & Fridays: 8:30 a.m. - 5 p.m. as well as on Saturdays: 8:30 a.m. - 3:30 p.m. when classes are starting.
Summer Hours: Please note that during July and August, the office is closed on Fridays, most evenings (at 5 p.m.) and most Saturdays
To register in person, by fax or mail, please follow the directions on our web page: www.molloy.edu/ce/registration under Registration. 
Confirmation of your registration will be emailed to you upon receipt of your registration. Your classroom assignment will be emailed to you shortly before the start date of you class if it was not included in your confirmation.
Email List
The most up-to-date scheduling information can be found on the program webpage. We also email monthly reminders of the upcoming schedule if you provide us with an email address. Click here to be added to our email list.
OUR GUARANTEE TO YOU!
If you take a course, have attended each class, and still do not master the course work, we invite you to re-register for the same course, same level, free of charge. Your registration will be accepted on a space available basis within one year of the course end date. Re-registration in the course is required.
In addition, during the first hour of class the instructor will present an outline of the course, along with the course goals and objectives. If the student does not feel that this course will meet their expectations, then a full refund will be granted if the student presents their refund request on the first business day after the class has met.  Call our office at 516.323.3550 for clarification.
Questions
Should you have any questions about the program or the courses, please either call the Division of Continuing Education at 516.323.3550 or e-mail lcino@molloy.edu.
Office of Continuing Education and Professional Studies
---
Continuing Education and Professional Studies
1000 Hempstead Avenue Rockville Centre, New York 11571-5002

---