Financial Assistance and Discounts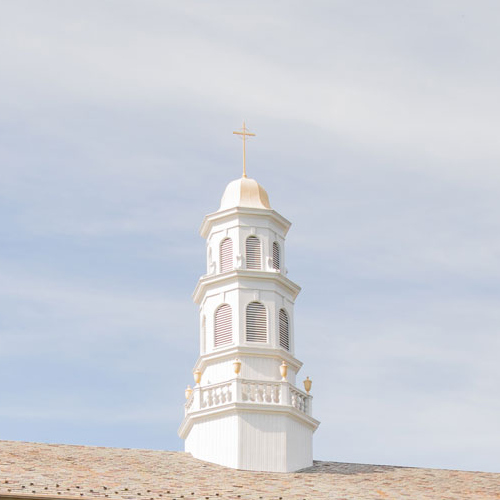 Financial Assistance
---
When planning to attend a continuing education course or program, an important consideration is the cost, which may include tuition, books and travel. With Molloy University, Division of Continuing Education and Professional Studies, various financial assistance options are available to help students afford tuition. Since most Continuing Education courses do not lead to a college degree, they are not eligible for the traditional forms of financial aid, such as TAP and Pell. Some private lenders will help you finance continuing education and certificate programs.
However, other forms of  financial aid are available as follows:
Workforce Development Scholarship
There is a new Workforce Development Scholarship funded by a grant from the Mother Cabrini Health Foundation that will be available to Molloy students this year and CE students will be able to apply. There are certain conditions, which will include:
The student must be interested in pursuing a course, a certificate, or a degree to advance their career.
o The career you are pursuing is in the healthcare field.
o You live or work on Long Island.
o You are registered to take the class(es) through Molloy University in 2023.
o You can show proof that you qualify for assistance programs such as Medicaid, SNAP, work study, Pell or TAP grants, or free/reduced school lunch (household income).
The eligible CE programs include:
Certificate Programs
 CASAC Addiction Counseling
 Certified Recovery Peer Advocate
 Medical Assistant Certification
 Medical Records and Medical Billing
 Pharmacy Technician
Professional development
 CPR/BLS
 Magnetic Resonance Imaging
 Telehealth Certificate Program
Scholarships may pay for the entire course load in 2023, up to $10,000. If a student has already started taking classes they are still eligible to apply, as long as they still have classes left to take.
Click here for details concerning the scholarship and an application form.
If you should have questions about the Workforce Development Scholarship you should contact Angie Malone at: amalone1@molloy.edu.
Student Loans
Students in certificate/non-degree programs may be eligible for alternative student loans. These loans are arranged between the student and a lender of his/her choosing and are not federally subsidized. These loans are similar to other consumer loans in that the lender will base eligibility on credit history and monthly debt to income ratio. The choice of a lender is ultimately your decision. Here are some things to consider as you seek possible lenders for alternative loans:
Interest rate of the loan
Repayment schedule and monthly amounts
Length of repayment period
Total amount you will repay over the life of the loan
Penalties for missing monthly payments
Options for loan consolidation
Organizations that provide alternative educational loans for certificate/non-degree courses/programs can be reached by visiting their websites
The following is a list of lenders to research to get you started:
Please know that Molloy University, Division of Continuing Education and Professional Studies neither endorses nor recommends any lender.
Job Training Partnership Act/ Workforce Investment Act 
Federally sponsored programs provide a wide range of services including vocational assessment and counseling, job placement assistance, vocational skills training and availability of resource facilities. For qualifications and further information: Residents of the Town of Oyster Bay, Town of North Hempstead and the City of Glen Cove, contact Town of Oyster Bay Division of Employment Training 797-4560. Residents of the Town of Hempstead and the City of Long Beach contact Town of Hempstead Department of Occupational Resources (DOOR) 485-5000 or https://www.hempsteadworks.com/careercenterregistration.
Vocational Services for Individuals with Disabilities
If you are an individual with a disability you may be eligible for funding through NYS ACCES-VR (Adult Career and Continuing Education Services - Vocational Rehabilitation) formally known as VESID (Vocational Services for Individuals with Disabilities).  For more information please contact the Vocational Rehabilitation District office in your county.
Department of Veterans Affairs
The VA offers Educational Assistance program provides vouchers for education and training opportunities to eligible veterans and/or their dependents. These benefits may be used for degree and for non-credit courses and certificate programs.  Veterans are encouraged to contact their local VA office to see if they qualify for benefits.  For more information from the VA, please visit: www.va.gov. If you should need assistance with the Molloy programs please contact, Vanessa Podesta, Assistant Director, Division of Continuing Education and Professional Development at: 516.323.3557 or vformoso@molloy.edu.
Voucher Opportunities
New York State Educational Incentive Program: The educational Incentive Program (EIP) is a scholarship funded by the New York State Office of Children and Family Services. Its purpose is to assist child care providers in paying for the professional development training and education they need to provide quality care to children.
Employer and Union Vouchers
Many employers and most unions have funds available to support worker education to upgrade your skills. Talk with your employer, Human Resources or union representative to see if you qualify. We can provide course registration documentation for you, if need be.
Outside Scholarships
In some circumstances, Molloy University, Division of Continuing Education and Professional Studies, may accept scholarships, grants, or vouchers from outside or independent organizations as a form of tuition payment. 
Tuition Discounts
---
The following discounts apply to Continuing Education courses. Only one discount may be used for a course. Discounts are as follows:
Senior Citizens - 10% (62+ proof of age required at time of registration)
Molloy University Alumni - 25%
Catholic Health Service Employees - 25%
Molloy Institute for Lifelong Learning (MILL) Members - 25%
Veterans and Active Military - 25%
Discount Exceptions: No discounts granted for Test Prep Review courses, one day workshops, online courses, certain nursing courses or on any course $35 or less. When registering, you must inform and provide proof to this office of the discount that you are entitled to. Please note that some discounts may not be available through our online registration system. Please call 516.323.3550 for details.
Questions?
Contact the Office of Continuing Education at: 516.323.3550 or by email at conted@molloy.edu.