Non-Profit Management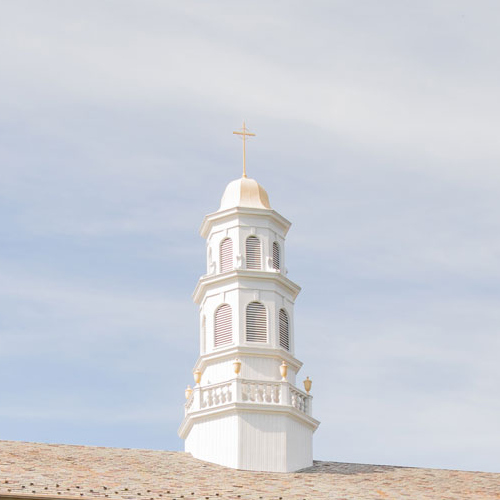 Nonprofit Management Online Certificate Program Overview
The Nonprofit Management Certificate Program is a six (6) course online program that provides students with the knowledge and skills appropriate for challenging professional positions in the growing nonprofit sector. Nonprofit organizations serve the interests of the community and comprise an increasingly significant portion of the American economy, spanning fields as diverse as human services, health care, education, foundations, professional associations, environmental management, criminal justice, and the arts.
Program participants learn how nonprofit organizations are established and administered; how they serve different segments of society; how they are funded and the role of philanthropy; how their programs are planned, budgeted, and evaluated; and how human resources, legal, and ethical problems are resolved.
All of the courses are offered online and you can complete all the requirements for the certificate online.
Who should attend
- professionals working in the nonprofit sector
- professionals working in a governmental or private setting who would like to work or volunteer in the nonprofit sector
- students without professional experience who seek to prepare themselves for nonprofit careers
Curriculum and Scheduling
Classes can be taken individually or in pursuit of the certificate in Nonprofit Management. These courses are complete in themselves and require no prior knowledge in the specific area. However, it is suggested that, for those students taking courses towards the certificate, the core course: "Introduction to Nonprofit Management",  should be taken first. Therefore, while it is suggested that you take the core courses first, you can take the courses in any order. It's up to you to decide how many classes to take at one time. However, most students usually just enrolled in 1-2 courses at one time, especially if they are working full-time.
All of the courses are offered online every month. 
Certificate Requirements
To earn the Certificate in Nonprofit Management, each student is required to successfully complete six courses: the Core courseand five required courses. No sequence is required; however, for those without previous experience, we recommend beginning with the Core course, as it will provide you with an overview of the basics of nonprofit management. A certificate is awarded upon successful completion of each individual course. A larger program certificate, suitable for framing, is awarded at the completion of the entire program. Course certificates are usually mailed out automatically 1-2 weeks after course grades have been submitted. However, students should contact the Office of Continuing Education at 516.323.3550 or by email at: conted@molloy.edu at the completion of the Certificate in Nonprofit Management to have a program certificate issued.
Please click on the course titles below for a course description and the upcoming schedule:
Core Course
- Introduction to Nonprofit Management 
 
Required Courses (5 of 7 required for Certificate)
- Nonprofit Fundraising Essentials 
- Marketing Your Nonprofit 
- Human Resources Fundamentals 
- Financial Accounting for Non Financial Managers 
- Leadership and Management 
- Grant Writing 
- Effective Communications 


Online Course Information
The online courses are instructor-led and meet for 6 weeks. You'll spend roughly two to four hours each week completing two engaging lessons in an enjoyable, interactive learning environment. Expert instructors develop and lead every course, and you'll be able to interact with them and with fellow students in lively online discussion areas. New sessions start every month, so you can sign up anytime. Upon completing a course with a passing score, you'll get a certificate of completion from Molloy College. To take the courses online you will need: internet access, e-mail, and the Microsoft Internet Explorer or Mozilla Firefox Web browser.
Each online course offered in the program contains details including a long description, a syllabus, an instructor biography, and a list of technical requirements. Just click on the course title above for additional information.
Click here for an overview of the online course lessons, assignments and requirements.
For further information on the online courses, including course descriptions and tuition rates, please click on the course titles above or visit us at: www.ed2go.com/molloy, email us at conted@molloy.edu or call us at 516.323.3550.
Tuition
Tuition for the online courses is $125 per course. There are no course fees. Tuition payment is due at the time of registration. However, if your company is paying for the course we will invoice your company. Please provide us with your company's purchase order, educational voucher or documentation on company letterhead stating that they are responsible for payment along with the registration form and we will process an invoice directly to your company. Invoicing is available only if you register in-person, by mail or by fax.
Registration
It is required that you register online. However, please note that the online registration system for online courses is different than our online registration system for classroom courses. Please see the directions below to register online.
1.     Visit our Online Course Instruction Center: www.ed2go.com/molloy
2.     Choose the department (Business) and the program area (Nonprofit or grant Writing) and then the course title you are interested in and select the Enroll Now button. Follow the instructions to enroll and pay for your course.  Here you will enter your e-mail and choose a password that will grant you access to the Online Classroom. 
3.     When your course starts, return to our Online Instruction Center and click the Classroom link. To begin your studies, simply login with your e-mail and the password you selected during enrollment.
Email List
The most up-to-date scheduling information can be found on the program webpage. We also email monthly reminders of the upcoming schedule if you provide us with an email address. To join our email list just fill create an account in our registration system by clicking here. 
Questions?
Should you have any questions, contact Louis Cino at lcino@molloy.edu or call 516.323.3550.
Office of Continuing Education and Professional Studies
---
Continuing Education and Professional Studies
1000 Hempstead Avenue Rockville Centre, New York 11571-5002

---