Management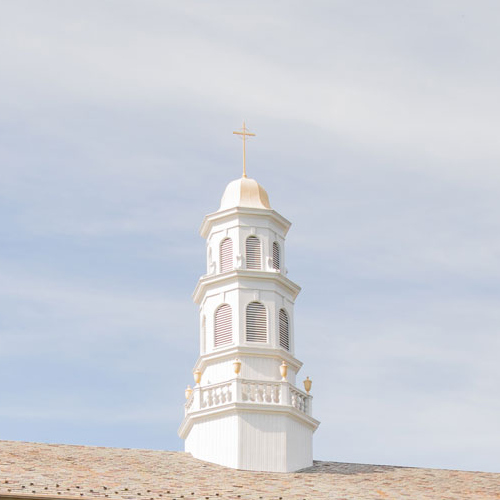 Online Program
The Management Certificate Program is a structured series of courses that prepares you for a career in the field of management. The program provides practical training for current and aspiring managers. Participants will improve their on-the-job performance and enhance their career development. Who should enroll?
Newly-appointed supervisors, middle-management personnel, or more experienced managers having limited formal training in management fundamentals
Non-supervisory personnel wishing to learn more about supervisory duties and responsibilities to enhance their career prospects


Online courses start every month throughout the year about mid-month each month.
Course and Certificate Requirements
You are welcome to take any course that interests you. There are no prerequisites to any of the courses and they may be taken in any order.
The certificate program is universal and applicable to all profit and not-for-profit enterprises. The Molloy Certificate in Management will be awarded to participants who successfully complete at least six (6) out of seven (7) required courses.
All  six (6) of the courses listed below can be taken totally online. While the courses are all instructor-led, you do not have to log-in at any pre-defined time. New sessions start every month, so you can sign up anytime. Click here for registration procedures and for additional information.   

Online classes are offered every month. 
A certificate is awarded upon successful completion of each individual course. A larger program certificate, suitable for framing, is awarded at the completion of the entire program. Course certificates are usually mailed out automatically 1-2 weeks after course grades have been submitted. However, students should contact the Office of Continuing Education at 516-323-3550 or by email at: conted@molloy.edu at the completion of the program to have a program certificate issued.
The following is a list of the required courses:
Required courses: (All six are required). Click on a course for a full description and tuition information.
Online Course Information
The online courses are instructor-led and meet for 6 weeks. You'll spend roughly two to four hours each week completing two engaging lessons in an enjoyable, interactive learning environment. Expert instructors develop and lead every course, and you'll be able to interact with them and with fellow students in lively online discussion areas. New sessions start every month, so you can sign up anytime. Upon completing a course with a passing score, you'll get a certificate of completion from Molloy College for each individual course. To take the courses online you will need: internet access, e-mail, and the Microsoft Internet Explorer or Mozilla Firefox Web browser.
Each online course offered in the program contains details including a long description, a syllabus, an instructor biography, and a list of technical requirements. Just click on the course title above for additional information.
Click here for an overview of the online course lessons, assignments and requirements.
For further information on the online courses, including course descriptions and tuition rates, please click on the course titles above or visit us at: www.ed2go.com/molloy, email us at conted@molloy.edu or call us at 516.323.3550.
Tuition Rates
Tuition is $125 per course. There are no course fees. Tuition payment is due at the time of registration. 
Financial Assistance
This program is approved for Veterans Benefits, as well as for Displaced Homemakers and/or Dislocated Workers.
See our Tuition, Financial Aid & Refund Information page for details. Since most continuing education courses do not lead to a college degree, they are not eligible for the traditional forms of financial aid, such as TAP and/or Pell. Some private lenders will help you finance continuing education and certificate programs. For information on discounts, financial aid, veterans benefits  and student loans please click here or call 516-323-3550.
Registration
You do not need to register and pay for all the courses at one time. You can elect to register for just the courses you would like to take.
Students should register for classes at least one week prior to the start of classes to insure enough time for you to get your confirmation and online access. However, you can register up until the day of class. Please note that some of our classes do close out and some of our classes do cancel, so you may be taking a chance of not getting into the course of your choice by waiting.
It is required that you register online. However, please note that the online registration system for online courses is different than our online registration system for classroom courses. Please see the directions below to register online.
1.     Visit our Online Course Instruction Center: www.ed2go.com/molloy
2.     Choose the department (Business) and the program area (Management and Leadership) and then the course title you are interested in and select the Enroll Now button. Follow the instructions to enroll and pay for your course.  Here you will enter your e-mail and choose a password that will grant you access to the Online Classroom. 
3.     When your course starts, return to our Online Instruction Center and click the Classroom link. To begin your studies, simply login with your e-mail and the password you selected during enrollment.
OUR GUARANTEE TO YOU!
If you take a course, have attended each class, and still do not master the course work, we invite you to re-register for the same course, same level, free of charge. Your registration will be accepted on a space available basis within one year of the course end date. Re-registration in the course is required.

In addition, during the first hour of class the instructor will present an outline of the course, along with the course goals and objectives. If the student does not feel that this course will meet their expectations, then a full refund will be granted if the student presents their refund request on the first business day after the class has met. 

If you have any questions, please call our office at 516-323-3550 for clarification.
Email List

The most up-to-date scheduling information can be found on the program webpage. We also email monthly reminders of the upcoming schedule if you provide us with an email address. To join our email list just create an account in our registration system by clicking here. 
Questions:
Should you have any questions about the program or the courses, please call the Division of Continuing Education at 516.323.3550 or email lcino@molloy.edu.
Office of Continuing Education and Professional Studies
---
Continuing Education and Professional Studies
1000 Hempstead Avenue Rockville Centre, New York 11571-5002

---