Office of the President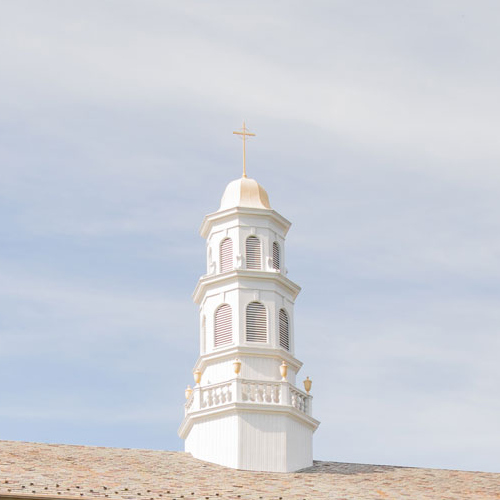 University President - James P. Lentini
---
James Lentini, DMA, began his tenure as Molloy University's seventh president in June 2020.  Dr. Lentini is a nationally recognized leader in higher education, with expertise in strategic planning, academic program development, enrollment management, and fundraising.
About James P. Lentini
---
"The value of a college education has never been higher. I believe that Molloy is uniquely positioned to educate students who are not only prepared for careers but to embody that education with the core values that allow individuals to succeed and communities to flourish."
Under Dr. Lentini's leadership at Molloy, significant goals have been established to expand enrollment and develop new academic programs to meet the needs of students and the greater New York metropolitan area. He initiated Molloy's first-ever Strategic Enrollment Management (SEM) plan to boost enrollment in key areas, enrolling the largest first-year class in the institution's history in the Fall of 2022. In academic areas, Dr. Lentini is working closely with leadership at regional hospital systems to create new degree programs, certificates, and other credentials to develop much-needed positions in the healthcare workforce to complement Molloy's outstanding and nationally recognized programs in nursing and the health professions.
A significant milestone was reached with Molloy achieving university status in 2022. Building a new vision for the future as a university, Dr. Lentini is leading the development of a new strategic plan that sets a path for Molloy to expand its impact and reach as a comprehensive university that offers top-tier professional and academic programs rooted in the liberal arts.   
Molloy University has reached record-setting levels of fundraising and grants since Dr. Lentini's arrival, increasing support for academic programs and scholarships. In addition, Molloy's first-ever position of vice president for diversity, equity, and inclusion has been established, which aligns with the institution's history and mission as a Catholic institution in the Dominican charism. 
Dr. Lentini is a board member of the Long Island Association, the Long Island Arts Alliance and the Commission on Independent Colleges and Universities (CICU). Accolades include being named to the Long Island Business News "Powerlist" as one of the "60 Most Powerful Influencers" (2022), the Long Island Press PowerList (2022), the Long Island Press "A-List" (2022 and 2021) and the Long Island Business News "Power 25 in Education" (2020). 
Before his appointment at Molloy University, Dr. Lentini served as Senior Vice President for Academic Affairs and Provost at Oakland University from 2013-2020, overseeing academics for a campus of 19,000 students and 2500 faculty and staff, including the Oakland University-William Beaumont School of Medicine. During his tenure, he led the university's rise in the Carnegie Classification to the R2 category of Doctoral Universities with High Research Activity.
Dr. Lentini's academic experience also includes his roles as Dean of the College of Creative Arts at Miami University (OH) from 2007-2013, Founding Dean of the School of Art, Media, and Music at The College of New Jersey (2003-2007), and as a full professor and administrator at Wayne State University (1988-2003). At WSU, he created the Music Technology degree program and founded and designed new sound recording and electronic music studios and facilities.
In tandem with his accomplishments as a university leader, Dr. Lentini is an award-winning composer and classical guitarist. He is a voting member of the National Academy of Recording Arts & Sciences GRAMMY awards and received the Andrés Segovia International Composition Prize, the Atwater-Kent Composition Award (First Prize), the McHugh Composition Prize, a grant from "Meet the Composer." The Hanson Institute of American Music awarded him with a composer/performer grant, and he has received multiple awards from the American Society of Composers, Authors, and Publishers (ASCAP). He has been a Visiting Artist at the American Academy in Rome, and his compositions have been performed and recorded by national and international ensembles. His recording entitled "Through Time and Place" (Navona Records, 2020) was named one of the Best Classical Recordings of 2020 by Howard Reich of the Chicago Tribune. 
A Detroit native, Dr. Lentini received a Doctor of Musical Arts (DMA) from the University of Southern California, a Master of Music degree from Michigan State University, and a Bachelor of Music degree from Wayne State University. Additional training includes completing the Management in Leadership in Education program at Harvard University. Dr. Lentini is a recipient of the President's Award for Excellence in Teaching from Wayne State University. The College of Fine, Performing, and Communication Arts at Wayne State honored him with a Career Achievement Award in the Field of Music in 2013. Oakland University awarded James Lentini the first-ever President's Medal for Excellence in 2020 for his outstanding achievements as Senior Vice President for Academic Affairs and Provost. 
Dr. Lentini and his wife Dana have two sons, Luke and Noah, and a daughter, Evalina.