Title IX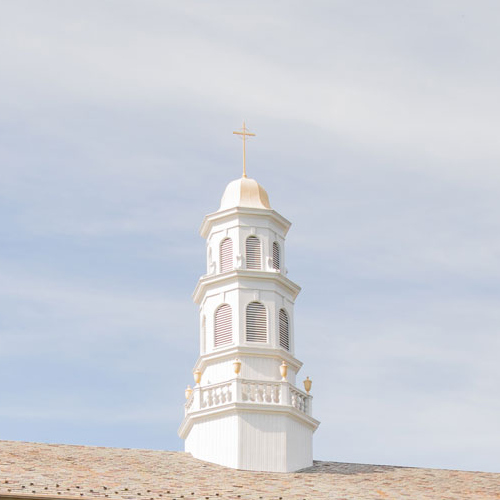 Title IX Coordinator

Lisa Miller
516.323.3046
Kellenberg Room 011
The Title IX Coordinator is the designated agent of Molloy University with primary responsibility for coordinating College Title IX compliance efforts. Responsibilities include:

Coordinate Title IX efforts including the development, implementation, and monitoring of appropriate disclosures, policies, procedures and practices designed to comply with federal and state legislation;
•
Provide leadership, direction and supervision for all activities and personnel of the Title IX program including consulting with the Leadership Team and other senior personnel for the purpose of advising, clarifying and identifying necessary action to eliminate sex and/or gender-based discrimination in all College programs and activities, to ensure that access to facilities, opportunities, and resources is gender equitable throughout the College
•
Provide ongoing training, consultation, and technical assistance on Title IX for all students and employees, with specialized training content for hearing officers, investigators, campus safety personnel and appeals officers
•
Develop, implement and coordinate College efforts aimed at the prevention of sexual violence and other forms of sex and/or gender-based discrimination
•
Develop and disseminate educational materials, including brochures and web-based materials that inform members of the Molloy community (students, faculty, administers, staff, and parents) of Title IX rights, responsibilities and resources
•
Oversee prompt, effective, and equitable intake, investigation, processing, issuing of findings of fact, and timely resolution of all instances of sex/gender discrimination reported or filed by students, faculty, employees, third parties, or by members of the broader community
•
Oversee Title IX compliance efforts of Deputy Title IX Coordinators
•
Organize and maintain grievance files, reports, and other records regarding Title IX compliance, including annual reports of the number and nature of filed complaints
•
Serve as principal contact for government inquiries pursuant to Title IX
Deputy Title IX Coordinators
Molloy University has identified four Deputy Title IX Coordinators who serve as important points of contact to advise students, faculty, employees, third parties or members of the broader community and receive reports of harassment or discrimination pursuant to all applicable College policies, including the Molloy University Anti-Harassment Policy and Procedures and the Molloy University Sexual Misconduct Policy. The Deputy Coordinators have responsibility for:
•
Directing students or other complainants
to appropriate campus and community resources, including the processes for filing complaints
•
Conducting outreach and education within their areas related to Title IX
•
Assist with the development and implementation of College efforts aimed at the prevention of sexual violence and other forms of sex and/or gender-based discrimination
•
Tracking and monitoring incidents within their area
•
Identifying and facilitating any necessary sanctions or remedies to mitigate the effects of any discrimination on the complainant and/or larger College community
•
Ensuring the commitment to a safe and respectful learning, working and living environment within their areas and the College as a whole
Academics - Marion Flomenhaft, Kellenberg 119, 516.323.3023 
Athletics - Michael Grasso, Wilbur 025, 516.323.3602
Deputy Title IX Coordinator for Athletics Compliance
The Deputy Title IX Coordinator for Athletics Compliance oversees the College's Title IX Athletics gender equity compliance efforts. Individuals with questions, concerns or complaints about gender equity in Molloy's Athletics programs are encouraged to contact the Deputy Title IX Coordinator for Athletics Compliance.

Michael Grasso, Associate Director of Athletics
Wilbur 025
516.323.3602
Links:
Non-Discrimination Policy
Anti-Harassment Policy and Procedure
Americans with Disabilities Act
Anti-Hazing Policy
Sexual Misconduct Policy
Report an Incident
Support for Victims of Sexual Assault