Public Safety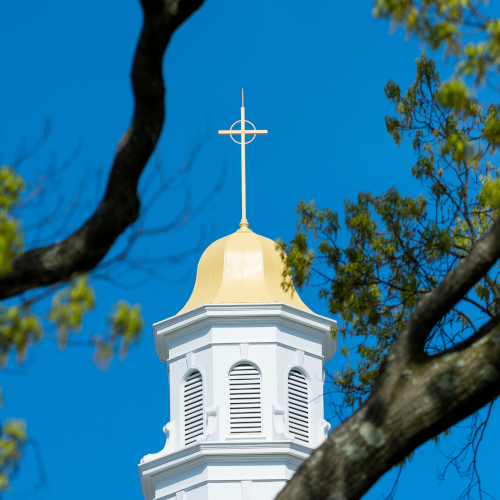 Committed to Your Safety
---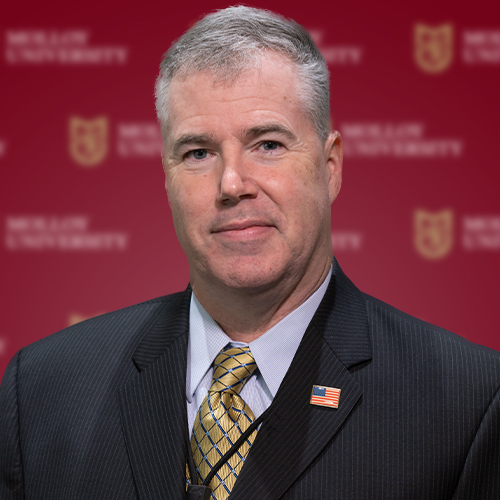 The safety and security of the Molloy community is The Department of Public Safety's highest priority. Through our partnership with students and employees, we are able to maintain a campus that is safe and conducive to learning. The Department of Public Safety encourages the Molloy community to report any suspicious activity to Public Safety for immediate response. 
The Department of Public Safety enjoys a great working partnership with the Rockville Centre Police Department which is responsible for enforcement outside our campus. The Public Safety administrative staff and officers are among the best in their field. All Public Safety officers are licensed by the New York State Division of Criminal Justice Services.  Public Safety officers receive training in emergency management response, crime prevention, sensitivity, diversity, community relations, investigations, report writing, fire prevention and control, sexual misconduct, dating violence, domestic violence, and stalking.  All officers are New York state-certified first responders and certified in CPR, AED, Stop the Bleed and NARCAN. Augmenting the efforts of the Public Safety team are approximately 30 resident safety representatives who work in the residence hall security desks.
The Molloy community is encouraged to provide any suggestions, comments or concerns related to the department by emailing us at publicsafety@molloy.edu. If you prefer to discuss the matter in person, please email your contact information and some suggested times when you can be reached to discuss your feedback.  Working together, we can ensure the safety of our campus community.
Brian Connors
Director of Public Safety
Available 24/7 - 365 Days
---
Molloy University consistently ranks as one of America's safest schools, Niche.com listed the University #1 in New York State and #15 in the United States in their most recent rankings (2022).
Located in the Maria Regina Annex building located near the residence halls, the Office of Public Safety operates in respectful partnership with the college community, made up of students, faculty, and staff, and ensures continued improvement in security-related functions as Molloy University remains one of the safest learning institutions in America.
To reach a student regarding off-campus emergencies, please contact the Office of Student Affairs at (516)323-3458.
Reporting an Incident or Crime
---
Public safety officers are on campus 24 hours a day, seven days a week, every day of the year. If you wish to report an incident or condition that is not an emergency, you can call, 516.323.3500 anytime day or night or you can walk to public safety which is located in the Maria Regina Annex Building. Our officers are trained to properly document your concerns and to make the associated notifications.
We encourage all students, faculty, staff and guests of Molloy University to promptly report all criminal activity on campus. To report a crime or emergency, dial "11" from any emergency phone or dial 516.323.3500 to reach the Public Safety desk. Reports can be made in public or confidentially.
Visitors Policy
---
All visitors must check in with Public Safety, located in the Maria Regina Annex, and obtain a Visitor's Pass.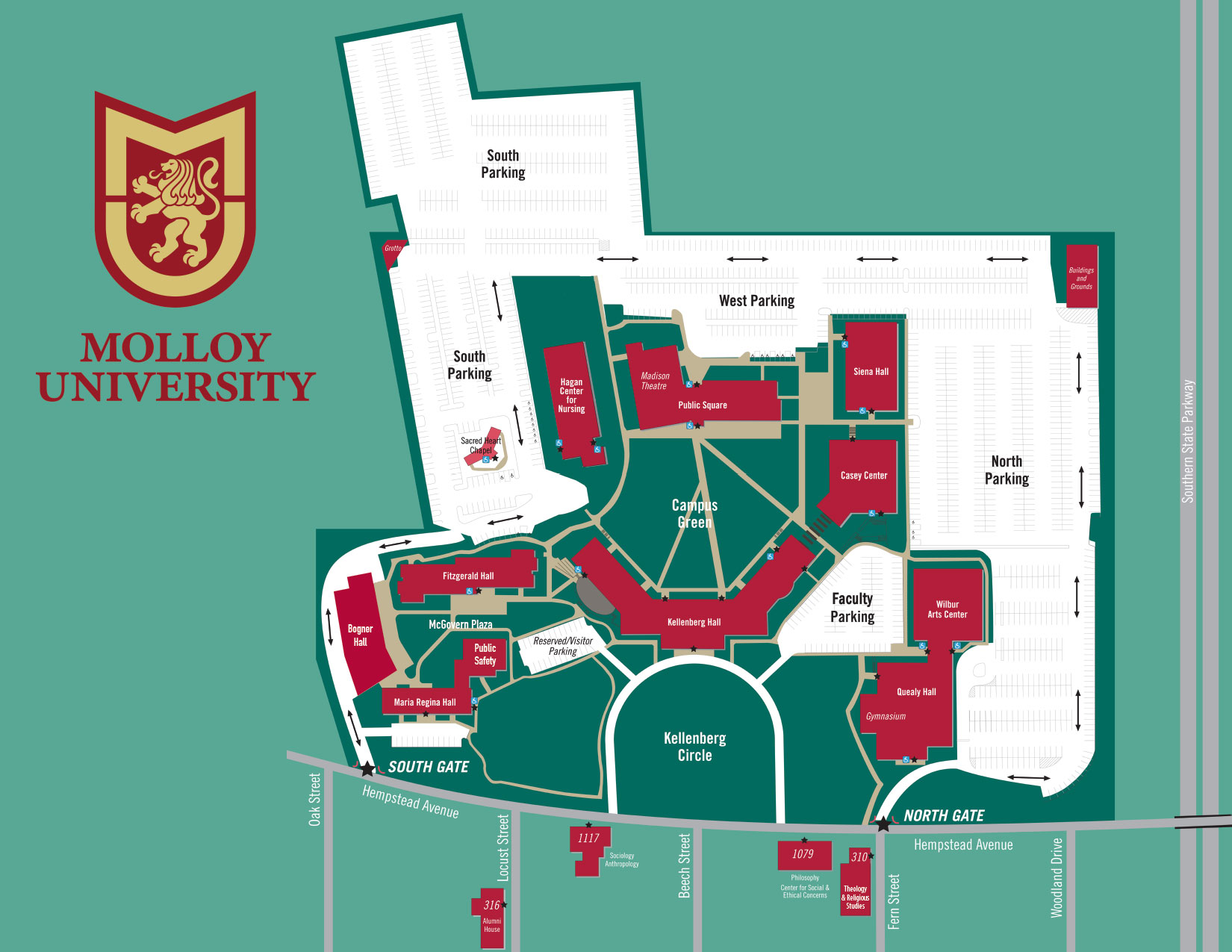 Molloy University Campus Map
---
Campus map of Molloy University.
Contact
---
Public Safety
Maria Regina Annex

---