October 27, 2023
Provost Michelle Piskulich Receives Service Award
---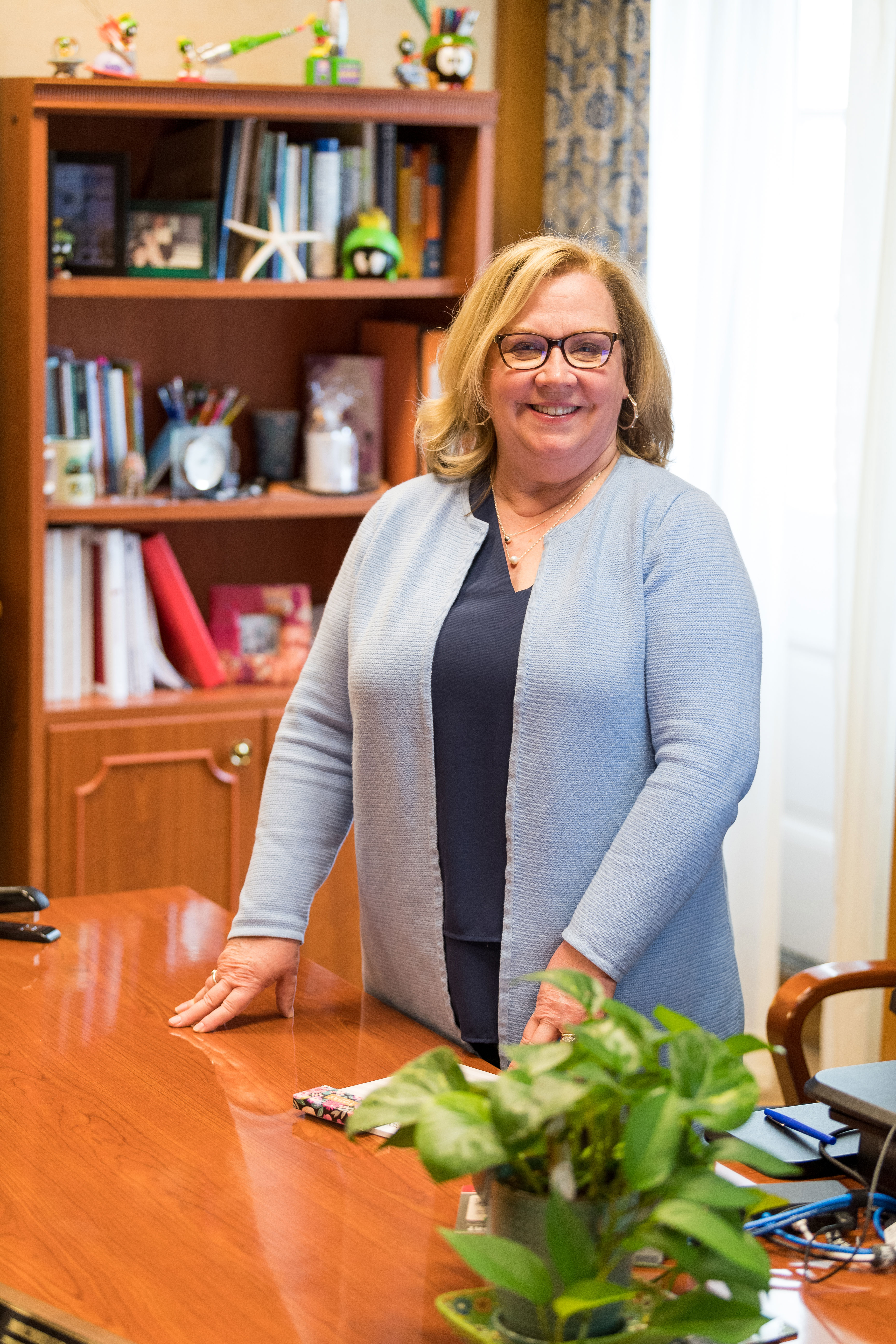 Michelle Piskulich, Ph.D., Molloy University's Provost and Vice President for Academic Affairs, was recently awarded the inaugural Nadia Rubaii Distinguished Service Award. The award was established by the Network of Schools of Public Policy, Affairs, and Administration (NASPAA) in honor of the late Nadia Rubaii to recognize her legacy of extensive and transformative service to the organization.
"NASPAA has been my professional home and I have been fortunate to contribute to its efforts to assure that aspiring and current public servants around the globe receive a quality education and a grounding in public service values." said Dr. Piskulich. "I am doubly honored to be the first recipient of the Nadia Rubaii Distinguished Service Award because Nadia was a very good friend and colleague and a model of leadership. Receiving an award named for her is the best honor I could receive."
NASPAA is the global standard in public service education, the organization is a nonprofit 501(c)(3) membership association with over 300 institutional member schools at U.S. and non-U.S. universities that award degrees in public administration, public policy, public affairs, non-profit and related fields. NASPAA is the recognized global accreditor of master's degree programs in these fields.
Dr. Piskulich received the award during the NASPAA Annual Conference in Pittsburgh.