September 05, 2023
Biggest Student Population Moves In At Molloy University
---
By Jerry Barmash at The Patch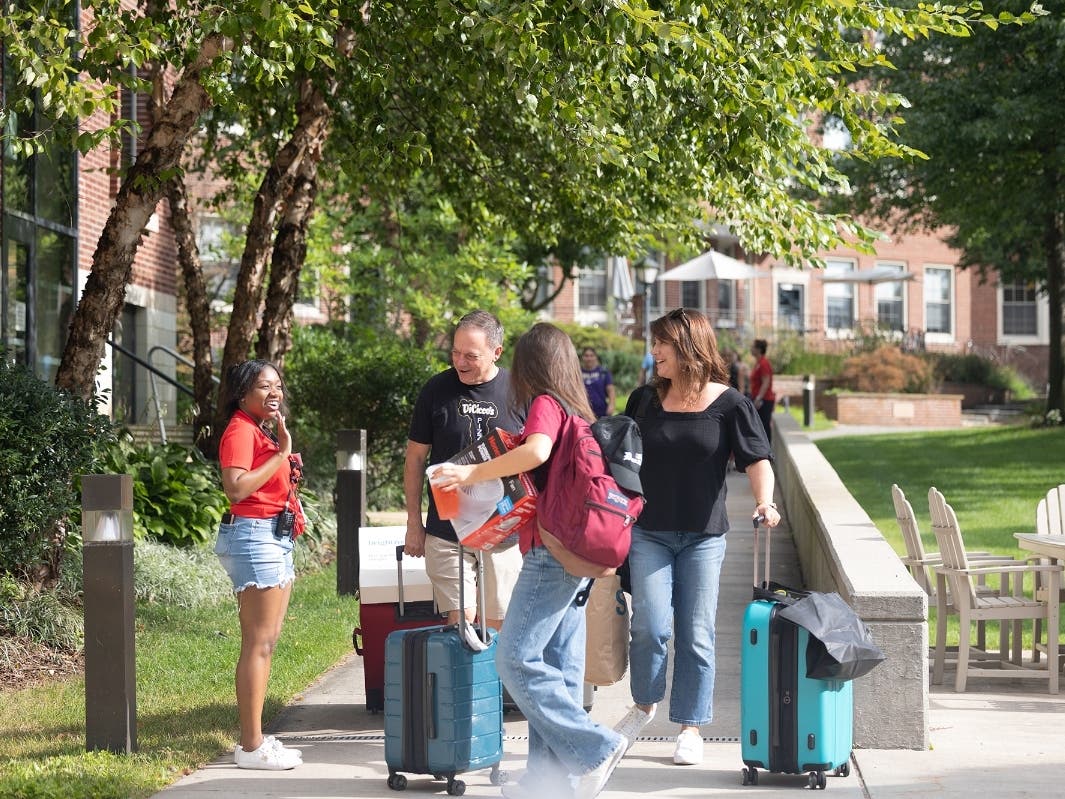 ROCKVILLE CENTRE, NY — It's back to school for students across the island. One school welcomed its students back on Monday.
Students and their families unpacked vans at Molloy University as they loaded large moving bins for new dorm rooms.
"We have 338 resident students moving in, which is our biggest resident student population ever," said Janine Biscari, VP of Student Affairs. "Bogner Hall, our newest residence hall, opened in the fall of 2019 and we know what happened in 2020. So this is our first year having all three halls completely full. We're really excited."
The Class of 2027 features students from 18 different states, including six sets of twins.
Students received a special "Communiversity" bag, designed to strengthen the village of Rockville Centre by supporting local businesses. The move-in bags feature products, coupons and gift cards from 96 merchants, including the Front Street Bakery and George Martin's Burger Bar.