Meet the Team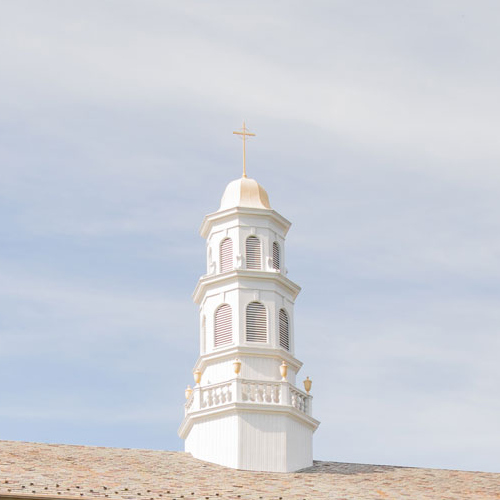 Meet Our Veterans and Military Resources Team
---
Molloy University's Veterans and Military Resources Team are committed to helping each veteran and active duty military service member from the beginning of the enrollment process to program completion. We look forward to assisting you in reaching your educational goals.
Academics:
Dena Alberti, MSN, NPD-BC, HN-BC, HWNC-BC - Assistant Professor
Dena served as a 1st Lt. Registered Nurse in the US Army reserves for 8 years and is a 3rd generation Army service member. Dena knew at a young age that she would serve her country after being influenced by her grandfather who was a Captain in WW II, awarded the silver star, bronze star and purple heart, and her father who served as a Sergeant in the 82nd Airborne Division during the Vietnam War. As a full time faculty member in the School of Nursing and Health Sciences, Dena has a welcoming demeanor, and a strong commitment to supporting other veterans for reaching their goals.
Bruce L. Haller, J.D., M.B.A. - Professor of Business
Bruce is an attorney and Professor in the School of Business at Molloy University. Professor Haller teaches Leadership and Business Law at Molloy and has represented Veterans in his legal practice. He is the father and father-in-law of three veterans. Cpl. Casey M. Haller (Molloy '18) served in the United States Marines and was part of the 26th Marine Expeditionary Unit. She served in the Middle East and Africa while on active duty. Capt. Kerry M. Haller graduated from the U.S. Naval Academy (Navy '17) with a degree in Arabic. She served as the company adjutant while on active duty in Okinawa and later at the Pentagon. Kerry continues to work in various capacities in Syria, Turkey, Israel, and Lebanon. Casey's husband Staff Seargent Craig Ferger is currently stationed at Camp Wainright, Alaska, and did one tour in Afghanistan in 2014-15. Professor Haller welcomes the opportunity to discuss the advantages of attending Molloy University.
John T. Tanacredi, Ph.D.  - Professor of Earth & Environmental Sciences
A professor of Earth and Environmental Studies, John came to academia after 30 years in the federal service. From 1968-1970 he served as a US Navy Flight Meteorologist, "Hurricane Hunter ", at Jacksonville Naval Air Station in Florida.  He was an Environmental Administrator with the US Coast Guard, a research ecologist with the National Park Service, and a Park Biologist at Gateway NRA in NY/NJ. John is known as the "Horseshoe Crab Whisperer", fostering conservation of all Horseshoe Crab species and their habitat on a global scale.
Enrollment Services:
Admissions - Giovanni Mayo, Admissions Counselor
gmayo@molloy.edu
Gio is often the first contact for veteran and military personnel. He is helpful and informative and can guide students through the admissions process. Gio can evaluate transfer credits and review program options with individual prospective students.
Financial Aid - Gene Rogers, Senior Financial Aid Counselor
grogers@molloy.edu
Gene is an experienced Financial Aid Counselor, who has been designated the financial liaison to veterans and military personnel for several years. He frequently attends trainings offered by various financial aid professional organizations, and the Department of Education, pertaining to veteran and military education.
Registrar - Monica Morello, Associate Registrar/Veteran's Certifying Official
mmorello@molloy.edu 
Monica has been helping students understand the GI benefits process at Molloy for several years. Knowledgeable and current on all changing regulations, Monica truly enjoys working with our military students.  
Student Solution Center - Cathleen DiPietro, Assistant Director
cdipietro@molloy.edu
Cathleen assists countless students, including Veterans and Military Service Members. She is knowledgeable about Molloy's program offerings and degree requirements, as well as all areas of Enrollment Management.
Support Services:
Career Services - Cristen D'Accordo, Director
cdaccordo@molloy.edu
Cristen offers assistance in all aspects of career exploration, preparation, networking, job searching, interviewing and working.
Center for Access & Disability - Cari-Rose-Tomo, Director
crosetomo@molloy.edu
Cari Rose-Tomo works tirelessly as Director for Access and Disability (ACCESS) to ensure access to an equal educational experience for qualified students with documented disabilities.