Degree Completion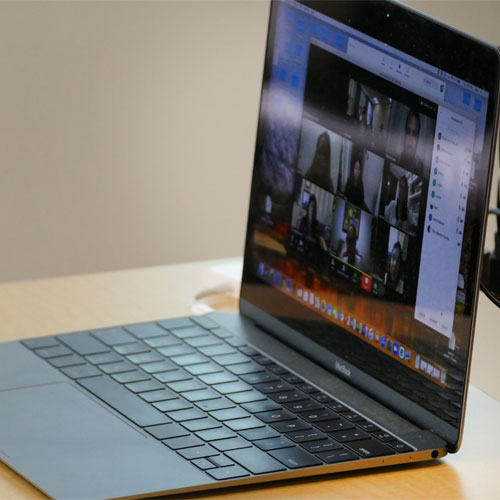 Complete your Bachelor's Degree your way
---
Reduce time to completion with prior learning credits and accelerated courses.
Fit your studies into your schedule, learn at your own pace.
Complete your 120-credit bachelor's degree in a fully online format.
Take advantage of our competitive online degree completion tuition rates.
Flexible and Affordable
---
While enrolled in our fully online format, you will enjoy the benefits of the same high-quality curriculum, a reduced tuition cost, dedicated student support, and receive priority registration.
Apply Now
Programs
---
Some of the sought after degree completion programs at Molloy University include:
RN to BS

Molloy is currently not accepting applications for the RN to BS program.  

Are you a busy working registered nurse balancing the demands of work and life?

Do you have an Associate's degree in nursing and are looking to pursue your Bachelor of Science?  

Molloy University designed this fully online program so you can complete your schoolwork at your convenience.  

Our RN to BS degree completion program is a unique, accelerated program built to help you advance your career. Choose from flexible 7-week, 14-week, or summer session courses. 

Degree Completion for Registered Nurses

Health Service Leadership

Do you have your Associate's degree in a health-related field?

If you answered yes, then our Health Service Leadership program is the right fit for you.  

Our fully online health service leadership program is both flexible and affordable.  

We make it possible for you to complete your Bachelor's degree in an accelerated format by selecting from our flexible 7-week, 14-week, or summer session courses.

Degree Completion for Health Service Leadership

Business, Criminal Justice, Communications, Healthcare and Psychology

Customize your bachelor's degree by choosing two concentrations in:

Business 

Criminal Justice

Economics

Entertainment & Sports Management

Finance

Management

Marketing

Professional Communications

Psychology   

Health Service Leadership

Each concentration area is only 18 credits which leaves room for flexibility in your schedule.

Concentrations
Prior Learning Credit
---
At Molloy, we recognize learning occurs before a student enrolls at the University. It may be credit-bearing courses taken at another college (transfer credit) or academic credit awarded for learning accomplished outside of the traditional classroom. You may significantly cut the time to complete your degree by earning Prior Learning Credit through:
Standardized proficiency exams (CLEP, DSST and UExcel)
Non-collegiate course evaluations (ACE, National CCRS)
Molloy challenge examinations (based on academic department)
Military experience
Life experience portfolio evaluations
Are you interested in a blended program option? Contact enrollonline@molloy.edu to learn more about our available blended concentrations.
Information Sessions
---
Lara Sehne, Assistant Director of Outreach and Partnerships at Molloy University will be hosing informative digital webinars throughout the year. During these webinars, Lara will be highlighting what it is like to be an online student as well as the University's degree completion and prior learning credits programs. 
To sign up for upcoming sessions, use the links below.
Check back soon for some upcoming dates.
Contact Us
---
Office of Admissions
Wilbur Arts Center, Room 226
1000 Hempstead Avenue
Rockville Centre, New York 11570

---