Student Financial Services - Bursar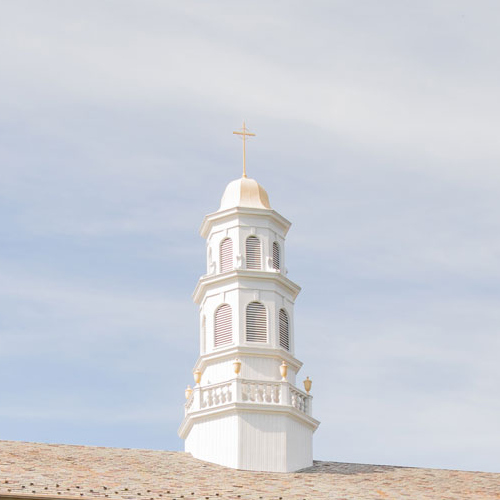 The Office of the Bursar is committed to helping our students and their families meet their financial obligations to the University by providing superior quality service. We take pride in our accurate and prompt response to your inquiries and our ability to take the appropriate actions regarding all student accounts. What we do in the Bursar Office includes:
Produce accurate and timely student invoices
Collect and process payments
Issue refunds when applicable
Ensure the timely deposit of funds
New York State TAP certification
Through team work with the Financial Aid Office, we provide quality service of the highest professional and ethical standards from a dynamic, professional staff. Everyone - our students, families, administrative areas and external third parties - can expect to experience a consistent, fair-minded and informed application of Molloy's policies and procedures.
Office Hours
---
During the Semester:
Monday - Tuesday 9AM - 7PM
Wednesday, Thursday, Friday 9AM - 5PM
Please call our office for office hours during School Breaks, Intersession and Summer.
Paying Your Bill
---
Need to make a payment on your student account? We offer many easy, convenient ways for you to do just that.

Online Payments
Secure online payments can be made via electronic check. Credit card - Discover, MasterCard or Visa - payments may be made online through Transact by using your Lion's Den account.
Payment by Mail or In-Person
Use any of the following methods:
Cash
Check
Money order
Discover, Visa or MasterCard
Credit Card Convenience Fee
Effective January 3, 2022, a non-refundable convenience fee will be added when using a credit card to make payment on a student account. The fee will be 2.75% of the payment amount on United States (domestic) credit cards* and 4.25% for international cards. All convenience fees are charged and collected by the credit card issuer.  Please note, debit cards are processed as credit cards and the fee will apply.
For example, if you make a payment of $100 using a domestic credit card, the additional charge/processing fee will be $2.75. This fee will be the responsibility of the credit card holder.
Processing fees can be avoided by using one of the following payment methods:
Paper check
Electronic check payment (when paying online) - a bank routing and account number are required to pay via electronic check
Cash (when paying in person at the Bursar's Office)
Checks
Make out all checks to Molloy University, being sure to include your student ID number on the check. This can be found in the upper left-hand corner of your statement of account. Checks returned to Molloy University for insufficient funds will be subject to a $25 returned fee. If you are notified of a returned check, the amount must immediately be replaced with cash, credit card or money order. If a second check is returned for insufficient funds, you may not be permitted to use a personal check in the future.
Personal Checks
Personal Checks will not be accepted for current semester payment two weeks before registration begins for the next semester. Please refer to the Academic Calendar for dates.
Past Due Accounts
---
Students are responsible for the payment of tuition/room and board bills by the due date as stated on the Student Statement of Account Invoice. The following information includes the billing process and procedures regarding student account balances:
It is the responsibility of the student to ensure that their billing address is correct. See the student registration agreement.  Should it be necessary to change your personal information, see the Registrar for more information.

The exact due date will be printed on the initial billing invoice. This date is linked to the General Registration date. On or after this date, any student who registers for Fall or Spring semesters must pay in full upon registration.

Payment for the Fall semester is due early August, as noted in the Academic Calendar.

Payment for the Spring semester is due early January, as noted in the Academic Calendar.

Students who fail to comply with the statement due date will receive monthly past due invoices for a minimum of three invoices per semester. In addition, a Bursar Hold will be placed on the student account.
Bursar FAQ'S

Do students have to pay $400 every semester?
No. Continuing matriculated students are not required to pay a tuition deposit prior to registration. However, you must have a zero balance on your student account or there will be a Bursar Office hold recorded which will prevent registration.



How often do I have to do financial aid paperwork?
Financial aid paperwork is renewable each academic year.



What is the refund policy?
Please refer to the current Molloy College catalog.



How can I view my bursar account online?
Your bill is posted in the Lion's Den. Go to https://lionsden.molloy.edu/ics and click on the 'My Finance' tab and then click on 'My Account Info' to view your statement and pay your bill online.



When will I receive a bill and when will it be due?
Bills for the fall semester are mailed mid-July and payment is due early August, as noted in the academic calendar. Bills for the spring semester are mailed mid-December and payment is due early January, as noted in the academic calendar. For summer and winter sessions, full payment of tuition and fees is required by the due date specified in the course offering book. Summer and winter intersession bills are not mailed. After meeting with your advisor, you can view bills online and satisfy any outstanding balances.



Who can the Bursar's Office speak to regarding my bill/account?
In keeping with the Family Education Rights and Privacy Act (FERPA), the Bursar's Office is only able to disclose account information with the student. To authorize access to other individuals, a permission release form must be completed by the student with valid photo identification. Permission release forms are available in the Bursar's Office. Each office has their own FERPA waiver that must be completed by the student granting the office permission to discuss bills.

My 1098-T

Form 1098-T frequently asked questions:

Q. What is the IRS Form 1098-T?


Answer:
The Form 1098-T is a statement colleges and universities are required to issue to students.  It provides the total dollar amount paid on your student account toward qualified tuition and related expenses (QTRE) in a single tax year-January 1 through December 31. This is different from an academic year, which runs July 1 through June 30. This form can be used to determine if you are eligible for Education Tax Credits (consult your tax preparer for more information).

Q. What is included in QTRE?


Answer:
Qualified expenses are amounts paid for tuition, fees and other related expenses for an eligible student which are required for enrollment at an eligible educational institution. The following expenses are not considered qualified education expenses:

Room and board
Insurance
Medical expenses (including student health fees)
Transportation
Personal living or family expenses
Late fees of any kind

 

Q.  When will I receive my Form 1098-T?

Answer:
Your Form 1098-T will be available electronically on or before January 31 (or the next business day) through your Lion's Den account lionsden.molloy.edu/ics under the My Finances Tab. You will find the link on the right side of the page under "Tax Information." The Office of the Bursar will send an email letting you know the forms are available.  Paper forms will be mailed on or before January 31 (or the next business day) to those students who did not obtain the form electronically.

Q.  What is reported on the Form 1098-T?

Answer:
Most importantly the total dollar amount paid is reported in Box 1 on the 1098-T and includes payments from all sources:  federal financial aid, institutional grants and scholarships, outside scholarships, NYS awards, private student loans, 529 payments and payments made by cash, check or credit card. Scholarships and grants are reported in Box 1 and Box 5-Box 5 is only grants and scholarships. Paid amounts are reported in the tax year in which they were made. At Molloy, your spring charges are billed in December each year. Payments made for those spring charges in January will be reported on the following year's 1098-T.

IRS Form 8300:

The IRS requires that colleges and universities file Form 8300 for cash payments exceeding $10,000 in one transaction or in two or more related transactions. Transactions are considered related if multiple payments over a 12-month period exceed $10,000.

You will receive written notification from the Office of the Bursar, on or before January 31 of the year following the calendar year in which the cash payment(s) were received, informing you that a Form 8300 was submitted to the IRS pertaining to the cash payment(s).

Please consult your tax preparer for more information regarding the Form 8300.

We are unable to provide tax advice pertaining to the Form 1098-T or the Form 8300. Please consult your tax preparer for more information.

You can also access the IRS website for more information www.irs.gov/forms-instructions - you can search the form for which you are interested.

My 1098t Link
Office of the Bursar
---
Student Financial Services
Wilbur Arts Center
Room 234

---