Quality Online Course Design Badge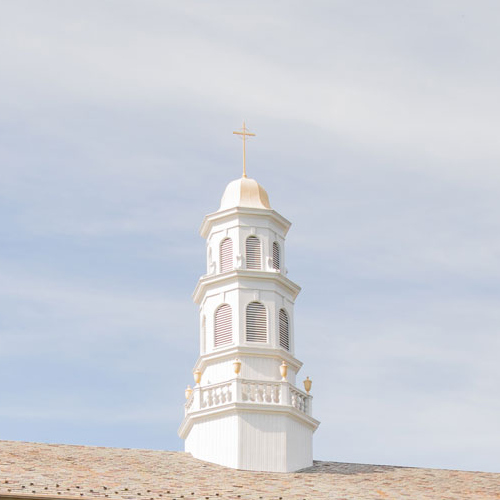 The Quality Online Course Design Badge celebrates courses that meet the selected 27 standards of Molloy's Abbreviated Quality Matters Checklist. The 27 standards are a subset of the QM Rubric, which consists of 42 standards. 
The badge will be issued via Credly and can be shared in your course, on our website, in marketing materials, and on social media to celebrate your success.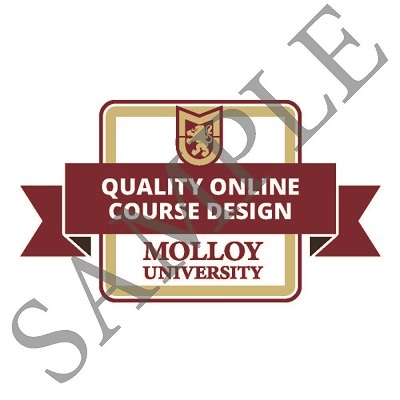 For answers to frequently asked questions about the badge, see the Quality Course Design page of our BOL LibGuide. For more information, please contact an instructional designer in the Office of Blended & Online Learning at coursedesign@molloy.edu. 
Recipients of the QOCD Badge
---
We are proud to present the faculty who have designed courses that have earned the Quality Online Course Design badge and the instructional designer with whom they worked.
School of Arts and Sciences

Faculty: Tom Kenny, Ph.D.

Course Instructional Designer: Jason Schoen

Course(s) designed: Social Media (COM 2620)

Year earned: 2023

School of Education and Human Services

Faculty: Madeline Craig, Ed.D.

Course Instructional Designer: Susan Watters

Course(s) designed: Foundations of Education for Regular and Special Education Teachers (EDU 3600)

Year earned: 2022

---

Faculty: Carrie McDermott, Ed.D.

Course Instructional Designer: Susan Watters

Course(s) designed: Teaching English as a New Language (EDU 5140)

Year earned: 2022

School of Nursing and Health Sciences

Faculty: Debra Kantor, Ph.D.

Course Instructional Designer: Amy Lomellini

Course(s) designed: Nursing Research for Evidence-Based Practice (NUR 3890)

Year earned: 2022