International Education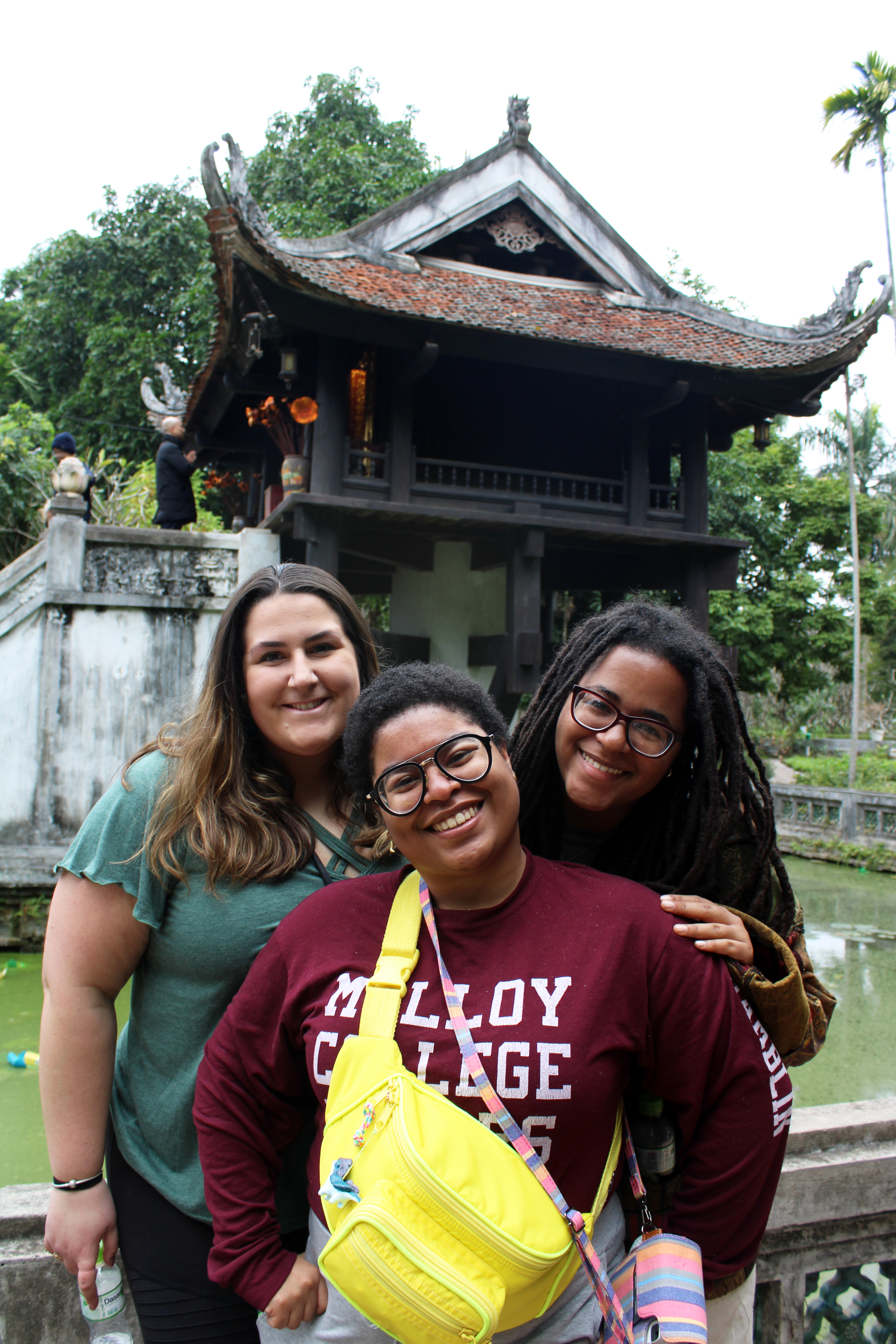 Let's go somewhere!
---
     The Office of International Education opens up the world for you to explore! We offer exciting trips around the world that are directly linked to your academic courses, in addition to service learning opportunities.The benefits of studying abroad include the opportunity to see the world, experience new cultures, boost your career, gain independence, and make lifelong friends. Make travel plans with us and see the world from a new perspective!  When you study abroad you will have a better understanding of a country's people and history. Becoming a global citizen will help you understand how you fit into the world, and listing study abroad on your resume will attract potential employers, giving you an edge over your competitors. You will develop a self-sufficient attitude and learn to thrive in an unfamiliar place, as well as experience life changing activities that push your boundaries outside of your comfort zone. You will return a wiser individual, ready to face future challenges. Let's go somewhere!  
What are the requirements for international study opportunities?
currently enrolled at Molloy University 

in good academic and disciplinary standing 

completed at least two semesters at Molloy University

meet course requirements for chosen program 
To find out if you are eligible for a trip, email aalbanese@molloy.edu or visit us at our office in Public Square 310. 
To download the International Education registration packet, click here
Semester Abroad Programs

Each program offers the opportunity to live and study immersed in a foreign culture. You will have time to travel locally on weekends and during breaks from class.Students can request a semester abroad at any of the following destinations. 

To request a semester abroad, stop by our office in Public Square 310 or email aalbanese@molloy.edu 
Contact Us
---
Dr. Kimberly Langenmayr
Director
Public Square 310

---