Faculty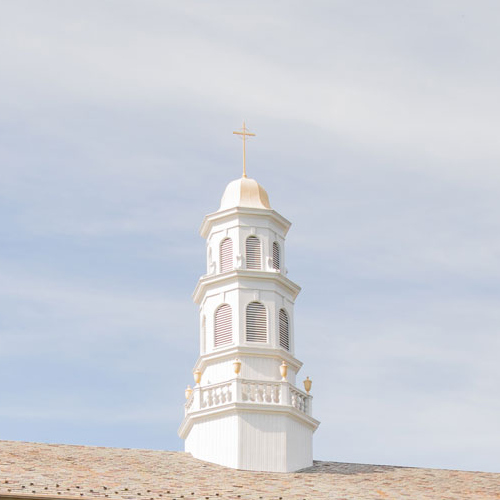 Dr. Howard Ponzer, Director Honors Program
Professor and Chair of the Philosophy with 26 years of teaching experience. Dr. Ponzer specializes in cosmopolitan morality, human rights theory, global citizenship, political philosophy and the history of philosophy.  His current research involves a philosophical approach to the problem of white nationalism as well as a universalist approach to issues of social justice, both in the US and the global community.
Daniel McGann, M.A.
Applauded by the New York Times for his ".... facility and sensitivity for the instrument...distinct tonal character.... and considerable technique." Classical Guitarist, Daniel McGann has concertized extensively as a soloist and in chamber music ensembles. Featured solo performances include WNCN and WEVD radio, the Guggenheim Museum, Carnegie Recital Hall and the Merkin Concert Hall. Professor McGann chaired the Music Department for ten years, served on many college-wide committees, including Faculty Council, currently serves as the Faculty Athletic Representative and is an active participant in the Global Learning Program accompanying and leading trips to Ireland, Budapest, Prague, Vienna and France. His research and pending publications of transcriptions focus on early women composers as well as transcriptions for guitar and voice of the musical settings of Geoffrey Molyneux Palmer's settings of James Joyce's Chamber Music Poems.
Dr. Kathleen Lamaute
Dr. Lamaute holds ANCC Board Certification as a Family Nurse Practitioner, and as a Nurse Executive-Advanced. She is also a NLN Certified Nurse Educator. Dr. Lamaute is the nationally elected Chairperson of the American Nurses Association Individual Member Division. She is a practicing NP with multiple publications and has presented at many national and international nursing conferences. Dr. Lamaute has been with Molloy College since 1996, teaching a variety of both graduate and undergraduate courses. She received her M.A. from Adelphi University, her M.S. from Pace University and her Ed.D from California Coast University.
Dr. Katherine Schmidt
Katherine Schmidt is Associate Professor and Chair of the Theology and Religious Studies Department. She teaches a variety of courses in religious studies and ethics at the University. Her research focuses on the relationship of theology and culture, specifically digital culture and technology. Dr. Schmidt has been teaching for 13 years.
Dr. Jeff Massey
Dr. Massey earned his Ph.D. from Emory University (English: Certificate in Medieval Studies) in 2002; he also holds M.A. degrees from Bucknell University (English) and Washington University in St Louis (Classics). Massey is Professor of English Language and Literature in the Royal English Department at Molloy, where he teaches "casual but demanding" courses in medieval literature, mythology, linguistics, and SF/Fantasy.  He is currently writing Everything I Ever Needed to Know I Learned by Watching Monty Python with Brian Cogan (of Molloy's Communications Department) and recently co-edited the critical collection Heads Will Roll!: Decapitation in the Medieval and Early Modern Imagination (Brill 2012).
Dr. Noelle Cutter
By training I am a scientist in the field of molecular biology.  My work focuses around epigenetics, changes and repair of DNA without actually changing the genetic sequence.  I am interested in how it changes when people get cancer.  Specifically, I look at an alteration in DNA called methylation, or adding a very small group (methyl) which consists of carbon and 3-hydrogens to the start site of genes in DNA.  When that happens, the gene no longer is transcribed.  Methylation is an epigenetic change that acts sort of like a light switch.  When methyl is added, genes are turned off.  When methyl is removed, genes are turned back on.  It is a cool way that a cell can control when and how much to turn genes on/off.  In our lab, we hypothesize that cancer cells interfere with this process to help them grow and divide uncontrollably. We are currently studying medulloblastoma, a rare type of pediatric brain cancer, and the role that methylation plays in gene regulation allowing tumors to grow and divide.  By doing so, we hope to be able to better diagnose patients so we can treat them more efficiently.
Dr. Jodi Evans
Jodi Evans is a professor of biology at Molloy College.  She received her Ph.D. in Cellular and Molecular Biology from St. John's University.  Her teaching interests are in endocrinology, histology and immunology.  Her research interests include adult stem cell regulation of immune cells, the role of the stress axis in osteoarthritis and vascular and immunological complications associated with obesity and diabetes.  Jodi is an active participant in the NYS Collegiate Science and Technology Program at Molloy College in which she serves as a mentor in the Foundations in Research and Research Assistantship programs.  She is a member of the Council for Undergraduate Research, Sigma Xi Research Honor Society and Chi Beta Phi.
Dr. Kim Engels
Dr. Engels received her PhD from Marquette University in 2017.  She specializes in Ethics, Bioethics, and Contemporary Philosophy.  She is especially interested in topics related to gender, racial justice, and decolonization.  She is the author of over a dozen articles and book chapters. She is interested in philosophy and pop culture, and is the editor of The Good Place and Philosophy.     
Jeanne E. Kimpel, Ph.D.
Jeanne Kimpel, an alumnae of Molloy, who has been an adjunct in the department for many years, joins us in the fall of 2019 as a new full-time faculty member. She is also a Co-Director of the Dr. Joan Merlo Community Research Institute. She graduated from Molloy College, B.A., Sociology; M.A., Sociology, Ph.D., Sociology and is a member of the American Sociological Association, Eastern Sociological Society, Society for the Study of Social Problems, and is a Race and Ethnicity Section Member of the ASA. She is currently serving on the Major Areas Assessment Committee, the Ad-Hoc Committee on Interdisciplinary Curriculum, and Experiential Academy Committee.

Dr. Jenny LaMonica
Dr. La Monica has a unique approach to art history that draws from both her doctoral work at Berkeley's Graduate Theological Union in art and religion as well as her MS in Clinical Mental Health Counseling.  She encourages students to delve beyond aesthetics and strive for empathetic engagement with the arts.  How have people made meaning in visual ways? Dr. La Monica deeply values international education, having lived several years overseas.  She has taught art history Internationally on-site in museums, catacombs, cathedrals, and archaeological ruins to many American students looking to immerse themselves in the art, culture, history, and language of other countries.  Whether abroad or in the classroom, she embraces the idea of destination not as "a place, but a new way of seeing things." 
Dr. Brian Bajzek
Dr. Bajzek is Assistant Professor of Theology and Religious Studies. He has designed and taught both undergraduate and graduate level courses in theology, religious studies, and philosophy, and he currently teaches a variety of courses in theology and religious studies at Molloy. His research explores how religious and philosophical frameworks inform the ways we think about different types of differences, especially regarding questions of race, gender, sex, and sexuality. In both his research and teaching, Dr. Bajzek examines the resources popular culture can provide for strengthening religious accounts of social justice.