Experiential Learning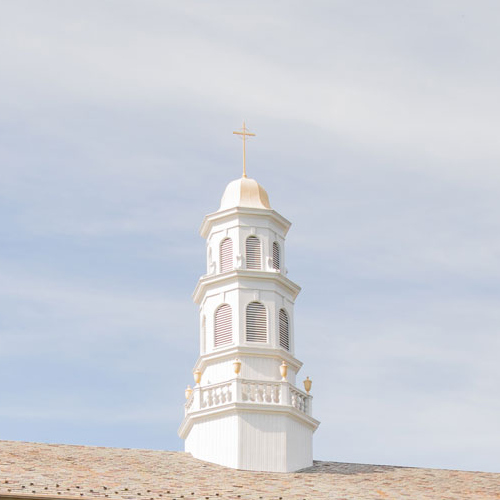 Office of Experiential Learning

The Office of Experiential Learning offers programs aligned with the University's focus on transformative education in service to the community. This office facilitates service projects that focus on communities in need and are combined with reflective learning opportunities that complement the classroom experience.
Related teaching methodologies are: service-learning, internships, practica and field projects. Each approach is based on the belief that classroom learning with concurrent lived experience enhances synthesis of abstract theoretical concepts.
Ask us how to include an experiential learning component in your Molloy journey!
Academic Service Learning
Academic Service-Learning is a vital teaching pedagogy which includes classroom instruction, relevant community service and reflection. Service-learning provides the student with a deeper understanding of the course content. Established in 1998, the Academic Service-Learning program was introduced as a way to get students involved in an exciting experiential learning method. This program succeeds in promoting the mission of the University - "leadership through service."
Molloy University ranks high on the creative curve of learning and our academic service-learning program is one of our most effective, exciting strategies of study. Educate your whole self. Become involved at Molloy University and make a difference in the world. It will make a world of difference to you.
Internships
Internships at Molloy University offer students community-based opportunities enabling them to gain experience in a particular academic field/discipline. The internship serves to assist a student in the shaping of a career path, creating a new network of contacts, while earning academic credit(s). Students reflect on the experience with the assistance of faculty.
Alternative Spring Break
Each year, Molloy faculty and students are given the opportunity to go beyond the news stories and learn first-hand about the devastation caused by the breaching of New Orleans' levee system. Our work involves the re-building of homes destroyed by this event. Over the years, our partners have included Habitat for Humanity, Lowernine.org and Hands on New Orleans.
"Seeing the area Katrina left devastated with my own eyes was jarring. What was even more astonishing, was seeing the unwavering spirit of the people of New Orleans. The warmth and appreciation the homeowners demonstrated when we arrived on site was inspiring and is something I will carry with me for the rest of my life. The opportunity to give back to these people who truly deserved it was a privilege within itself. This trip left me eager for another chance to take initiative in a similar fashion again." – Melissa Joya, Nursing 2020
Community Work Study
A central part of the mission of Molloy University is to provide students with the opportunity to serve those in need in the local community. We believe that such service can help students gain a greater understanding of complex societal issues while laying the foundation for future civic involvement. Recognizing that many students find it necessary to work in order to pay their tuition, the Community Work-Study [CWS] Program was developed to meet this need while serving the mission of the University.
Mentoring Programs
Mentoring offers Molloy students the opportunity to develop relationships with children from the local community during the academic year. The relationship between the mentor and the mentee is fostered through various contexts including tutoring, homework assistance and recreational activities. The goal of our mentoring programs is to create such contexts for these relationships to develop and thrive.
Mentoring Latinas
The Mentoring Latinas Program at Molloy University is a project especially designed for Latina students. Molloy Latina undergraduate students are partnered with school-age Latinas from the local community to provide support, friendship, and present positive role models.
The program takes place almost exclusively on campus during the academic school year but does include some off-campus culturally relevant trips.
Molloy Mentors
The Molloy Mentors Program is a college-based partnership with the Uniondale School District that offers college students an opportunity to mentor a child for the academic year.
The program meets weekly on-campus and participating students spend time getting to know the child/children in their charge. Activities include homework help, organized recreational activities and creative arts.
Rising Star Summer Camp
The Rising Star Camp is a community-based collaboration between local school districts and Molloy University funded by The New York Community Trust – Horace and Amy Hagedorn Fund. The program has been in existence since 1998 and enjoys an excellent reputation amongst the participating school districts, parents and Molloy University students. 
The program offers Molloy University students an opportunity to work directly with N.Y.S. Certified Teachers and the participating children. University students are assigned to designated children and spend the summer as a mentor, coach, and teacher in areas of academics, creative arts, sports and off-campus trips.
The Rising Star Summer Camp is in session for five weeks during July and August, Monday through Friday, 9 a.m. to 2 p.m.
Support Rising Star Summer Camp with a donation.
Contact Information
Sarah Shin
Director, Office of Experiential Learning
T: 516.323.3356
F: 516.323.3347
sshin@molloy.edu
Wendy Espinosa
Program Coordinator, Office of Experiential Learning
T: 516.323.3355
F: 513.323.3347
wespinosa1@molloy.edu