Social Work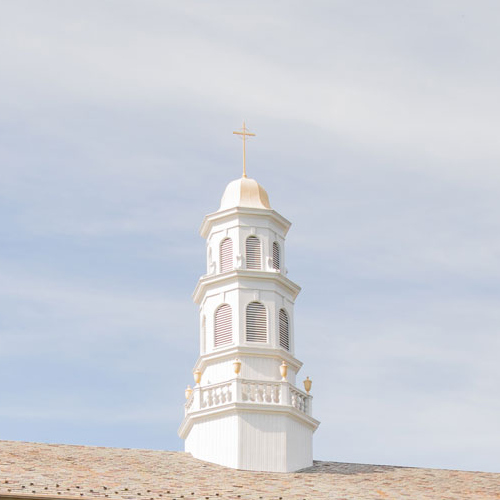 Please note: We are continuing to offer live online courses in "real-time" through Zoom. The courses listed below will be held at the same dates and times as indicated in the schedule. You will be able to take the courses using any type of device that has internet access: PC, Mac, tablet, even a smartphone.  
Beginning January 1, 2015, each Licensed Master Social Worker (LMSW) and Licensed Clinical Social Worker (LCSW) must complete 36 hours of approved continuing education courses for each triennial registration period. No more than 12 hours of continuing education activities in any 36 month period, or one-third of the total hours in periods of other length, may consist of self-study educational activities from New York State Education Department approved providers. For more information regarding the NY State requirements please visit their webpage at: http://www.op.nysed.gov/prof/sw/swceinfo.htm
Molloy University, through the Division of Continuing Education & Professional Development, offers coursework that meets Social Work CPE and is recognized by the New York State Education Department's State Board for Social Work as an approved provider of continuing education for licensed social workers, approval #0110.

Information regarding upcoming programs is generally emailed/mailed 3-4 times per year to all those people who have previously attended social work programs or who have asked to be placed on the email/mailing list.  To be placed on the email/mailing list for future programs please call 516.323.3550 or email: conted@molloy.edu.
The following programs, courses and conferences are approved for Social Work CE credit:
Annual Palliative Care Conference (5.5 CE hours)
Friday, June 2, 2023: 8:30 a.m. - 3:30 p.m.  ● Madison Theater, Rockville Centre campus
Molloy University, in collaboration with community partners, offers an annual Palliative Care Conference in late May or early June from 8:30 a.m. - 4:00 p.m. in the Madison Theater at Molloy's Rockville Centre campus. The agenda for the day will includes a Keynote Session and a series of topics offered during three concurrent sessions. Breakfast and lunch are included. The main objective of the conference is for the participants to enhance their ability to provide professional, competent, empathetic care to patients and their families.   5.5 hours of CE credit for Social Workers and for Licensed Mental Health Counselors (LMHCs) will be awarded. Further information regarding the conference is available at: www.molloy.edu/ce/pcc or by calling 516.323.3550 or by email at: lcino@molloy.edu.
Addiction Studies Program (CASAC and Recredentialing) (various contact hours)
A number of course offered in the Credentialed Alcoholism and Substance Abuse Counselor (CASAC) program have been approved for Social Work CE credit. The following courses are approved, along with the number of hours and the tuition:
| | | |
| --- | --- | --- |
| Course | Hours | Tuition |
| Adolescent Treatment: From Intake to Discharge | 13 | $185 |
| Case Finding and Treatment Planning in Chemical Dependency Treatment | 6 | $95 |
| Case Management: Principles and Techniques for Substance Abuse Counselors | 3 | $50 |
| Client/Counselor Interaction | 18 | $260 |
| Community Education and Prevention | 7 | $110 |
| Competencies And Methods of Counseling | 18 | $260 |
| Counseling Special Populations and Cultural Competencies | 24 | $345 |
| Ethics And Confidentiality in Professional Practice (12 hours in-class, plus 2 hour Mandated Reporter Training Online) | 14 | $210 |
| Family Dynamics and Family Treatment in Chemical Dependency | 29 | $425 |
| From Street to Rehab: Assessment, Evaluation & Planning | 15 | $215 |
| Fundamentals of Group Counseling For Chemical Dependency Treatment | 30 | $425 |
| Health, Wellness and Communicable Diseases | 16 | $230 |
| Introduction to Addictive Behaviors | 18 | $260 |
| Introduction to Diagnostic Criteria | 19 | $375 |
| Strategies for Engaging the Difficult Client | 17 | $240 |
| Tobacco | 6 | $95 |
| Vocational Rehabilitation in Substance Abuse Treatment | 9 | $130 |

The course schedule and registration information can be found by clicking here.
Courses are offered at night, during the day and on Saturdays. The number of sessions each course meets varies from anywhere to 1 session to 10 sessions, as do the number of hours. Courses are offered throughout the year, including the summer. The courses can be taken online using Zoom. Please note that not every course is offered every semester. Further information can be found on the following webpage: www.molloy.edu/ce/addiction.  

Please click here for a listing of all the courses currently scheduled that are approved for Social Work Continuing Education credit, including non-CASAC courses.
Office of Continuing Education and Professional Studies
---
Continuing Education and Professional Studies
1000 Hempstead Avenue Rockville Centre, New York 11571-5002

---