Fall 2023 Music Therapy Conference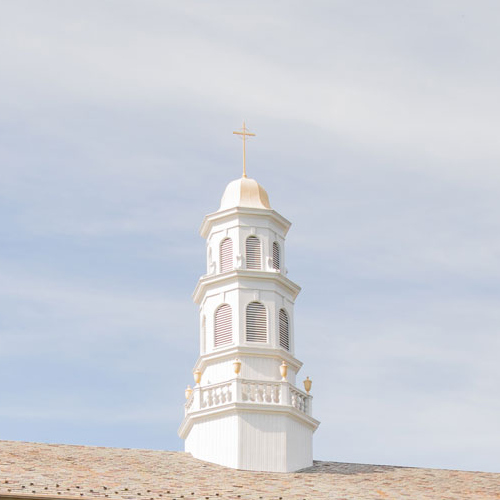 An Introduction to Integrating Cognitive Behavioral and Trauma-Focused Cognitive Behavioral Strategies in Anti-Oppressive Music Therapy Practices
(2 CMTEs/LCATs CE credits)
The Fall 2023 conference will offer three options to attend: in-person, virtual through Zoom and via a recording.
Saturday, October 21, 2023; 12:30 p.m.-2:30 p.m.    
Description:

Music therapists must adopt theoretical and therapeutic flexibility in everyday clinical practice to meet the needs of diverse individuals they work with. In this workshop, attendees will learn strategies for integrating cognitive behavioral therapy (CBT) and trauma-focused cognitive behavioral therapy (TF-CBT) strategies through an anti-oppressive and resource-oriented lens. The presenters will provide a historical review of CBT, clarify differences between being trauma-aware and TF-CBT practices, and dedicate most of the time to reviewing specific CBT and TF-CBT strategies, providing plentiful music therapy experientials for attendees to apply their new learnings in action.
Learning Objectives:
Identify at least two cognitive strategies to implement in music therapy practice (CBMT III.A.3.c; CBMT III.A.4; CBMT V.A.2)
Articulate how the identification of core beliefs can inform music therapy planning and progress (CBMT II.D.1; CBMT III.A.2.ss; CBMT III.A.3;)
Describe how to intentionally apply an anti-oppressive framework when implementing any CBT and/or TF-CBT strategies in music therapy practice (CBMT V.B.5; CBMT V.B.11; CBMT III.A.3.c)
Speakers: 

Natalia Alvarez-Figueroa (she/her), MMT, MT-BC is a Music Therapist at the Nationalities Service Center in Philadelphia. Afro Latina, born and raised in Puerto Rico, Natalia came to Philadelphia as an undergraduate transfer over 12 years ago. Natalia had a background in music education before transitioning to music therapy. Natalia holds a master's degree in music therapy and is a board-certified music therapist working in the trauma field since 2012. Natalia has completed training in trauma-focused cognitive behavioral therapy (TF-CBT), is also trained in eye movement desensitization and reprocessing (EMDR), and is a bilingual (Spanish/English) professional. Natalia's professional history includes outpatient, inpatient, residential treatment, drug and alcohol dependency recovery, and safe house coordinator, among other trauma focused settings. Natalia has conducted and presented qualitative research focusing on the importance of cultural humility when effectively working with individuals who have experienced trauma. Natalia has developed and teaches a six-week course for white aspiring allies, focusing on cognitive behavioral approaches to uncover and challenge biased automatic thoughts. Natalia facilitates trainings, consults, and participates as a reviewer for ongoing research, assisting teachers, professors, and institutions within the intersections of topics mentioned above. Natalia travels nationally as an educator for guest lectures, continuing education for professional development, and as a graduate professor as it pertains to ethical practices and the intersections between trauma focused practices and cultural humility. Natalia is a strong advocate for anti-oppression and access to education and mental health resources pertaining to marginalized groups such as LGBTQIA+, BIPOC, and immigrant individuals. One of Natalia's life guiding quotes  "do the best you can, until you know better. Then, when you know better, do better," by Dr. Maya Angelou, is intrinsically embedded in the way Natalia navigates and influences the spaces that she is a part of.
Kate Myers-Coffman (she/they), PhD, MT-BC, is an Assistant Professor of Music Therapy at Molloy University in Rockville Centre, NY and a Board-Certified Music Therapist. Centering culturally humble and critically reflexive approaches to music therapy practice, pedagogy, and research, Dr. Myers-Coffman has published and presented nationally and internationally on topics such as critical pedagogies, inclusive syllabus design, community-based, resource-oriented music therapy with youth who have experienced trauma and loss, suicide prevention in music therapy, and supporting LGBTQIA2+ students and music therapy service users. They embed values of creativity, curiosity, critical thinking, participatory learning, interactive processes, and co-constructed experiences of meaning making in their work. These values, along with a commitment to justice and equity work, continue in their service to the music therapy profession and academia, including co-founding the Molloy University Music Therapy Equity and Inclusion Collective and serving regionally within the AMTA as a member of the Anti-Oppressive Accountability Ad-Hoc Committee.
Continuing Education Credit:
NYS Licensed Creative Arts Therapists (LCATs)  Molloy College is an approved provider for CE credit from NY State for Licensed Creative Arts Therapists: approval number CAT-0015. This program is pending approval for two and a half (2) CE contact hours for Licensed Creative Arts Therapists.  
Music Therapy: CMTE This conference is pending approval by the Certification Board for Music Therapists, approval number: P-102, to award 2 Continuing Music Therapy Education Synchronous (in-person) Opportunities. The Provider maintains responsibility for program quality and adherence to CBMT Policies and Criteria for Continuing Music Therapy Education.  
Location/Zoom Link/Recording:

If you attend in-person the conference will be held in the Hagan Center, Room 339 (3rd floor) at Molloy's Rockville Centre campus located at 1000 Hempstead Avenue, Rockville Centre, New York 11571. 
Click here
for directions to the campus and a campus map.
All participants will also be emailed the Zoom link with further information as we get closer to the conference date. The program will be recorded and you will have up to three weeks to watch the recorded workshop. The recording will be sent the Monday following the program.
Registration

Participants may choose to attend in-person, remotely through Zoom or via recording. The registration process is the same for all options. 
Click here
 to register online. Register on-line 24/7. You will need a MasterCard, Discover or Visa charge card and an email address.   To register by phone, please call 516-323-3550 with your MasterCard, Discover or Visa charge card.   Confirmation of your registration will be sent to you upon receipt of your registration. You will receive the Zoom link to join the program via email within a week of the date of the program. Registration is limited. Registration the day of the conference cannot be guaranteed.  
Refund Policy: A full refund will be granted as long as you contact us prior to the start date.  
Tuition Rates:
Early Registration by September 29: $20 
Regular Registration September 30-October 13: $25
Late Registration after October 13: $30
Molloy Full-Time Students, Faculty and Staff, (Please use your Molloy email address when registering): No Charge
Non-Molloy Students (provide your school email address when registering): $10
Molloy Alumni: $5
Questions regarding registration?
Email: conted@molloy.edu
Phone: 516.323.3550
The following are some links about our Music Therapy program that you may find interesting:
Video on Molloy's Graduate Music Therapy Program https://vimeo.com/90795256
Twitter Account for Molloy's Graduate Music Therapy Program https://twitter.com/MusicMolloy
Facebook Page for Molloy's Graduate Music Therapy Program https://www.facebook.com/Graduate-Music-Therapy-at-Molloy-College-101924705247/