STEM Education Certificate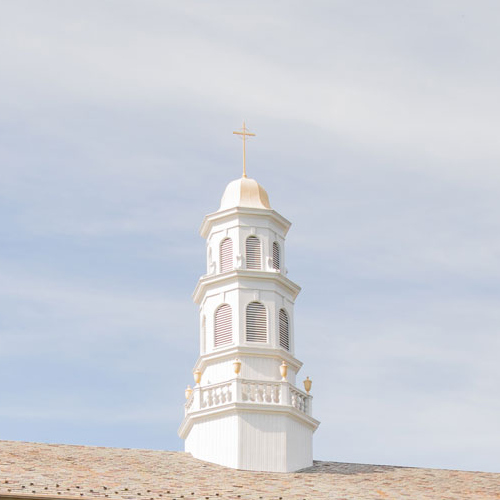 Certificate in STEM Education
The certificate in STEM Education provides K-12 educators with an opportunity to learn, develop and implement an integrated STEM pedagogy that emphasizes inquiry-based learning, design-based thinking, and cross-disciplinary connections.  Live, virtual learning experiences will focus on using innovative strategies to create engaging STEM experiences that utilize real-world data.  The certificate results in 12 graduate credits in STEM Pedagogy.
Topics include:
- Cross-disciplinary connections
- Cognitive Strategies
- Critical Thinking
- Makerspaces
- Design and Engineering
- Project-Based Learning
- Robotics and Coding
- Mathematics and Data
- Affordable, Flexible, Impactful  
The program consists of the following four (3) courses and are offered at the reduced rate of $945 per course (click on link for general syllabus):
Cognition and Culture in STEM Education: Designing Activities to Engage Diverse K-12 Learners
Mathematics and Technology in the STEM K-12 Classroom: Data, Coding and Digital Literacy
Special Topics in STEM Education Leadership
The courses are informative, convenient, and highly interactive. Our instructors are famous for their ability to create warm and supportive communities of learners. All courses run for approximately 4 weeks.  These graduate courses are part of our graduate education master's degree program at Molloy. The online schedule is just a more intensive schedule than our fall or spring semester schedule of classes. The online courses are all part of our graduate course offerings in the Division of Education and can be used as an elective towards our Master of Science degree in Education. The online courses are all listed with the course code, EDU 5900. Each course is a 3-credit graduate course and is approved as such by the New York State Department of Education.  
Courses are project-oriented and include lessons, hands-on assignments, discussion areas, supplementary links, and more. Our expert faculty develop and lead every course, and you'll be able to interact with them and with fellow students in lively online Zoom sessions.
Plan of Study
Courses are offered in the summer, so you can register in March for these courses.  The courses can be taken in any order and there are no course prerequisites for any course. However, you must have a Master's degree in order to enroll in the certificate program.
Online Format: Canvas and Zoom
These courses are offered fully online through a hybrid format. They meet synchronously on specific days and times through Zoom and asynchronously through Canvas.  Molloy College uses a Learning Management System or online platform called Canvas. Any fully online course that you take at Molloy will be taught using Canvas. These courses will also use Zoom. These online courses are taught in "real time" using Zoom, meaning students will have to login at a specific day and time as outlined in the schedule.

Once you have registered for your first course, you will be emailed a Molloy email account. Once you receive your Molloy email account, please follow the instructions in the email to set-up your permanent account. (If you do not receive the email within 3 business days of registering for your first course please check your spam folder or contact Alina R. Haitz at: ahaitz@molloy.edu. You can log in at: www.molloy.edu/canvas using your permanent Username and Password. Once you log in to your Canvas account you can look up the any assignments that the instructor may have posted. It is also strongly suggested that you click on the following YouTube video: How To Access Canvas and take the Canvas Student Tour to become more familiar with using Canvas. There is also a Canvas quickstart page at: https://resources.instructure.com/courses/32/pages/canvas-student-quickstart.   
Schedule of Classes

The STEM Certificate will be offered over summer institutes 1 and 2 (May - July). Below is a tentative schedule.
5/30 - 6/15/2024
Cognition aned Culture in STEM Education
Zoom meeting dates will be announced.

6/16 - 7/1/2024
Special Topics in STEM Leadership
Zoom meeting dates will be announced.

7/10 - 7/24/2024
Mathematics and Technology in the STEM K-12 Classroom
Zoom meeting dates will be announced.


Registration Procedure
The program does not have traditional deadline dates because courses are offered throughout the year and they do not follow a semester schedule. There are no defined overall start and end dates for the program. Therefore, you can apply to the program at any time. The registration process is rather simple because you are not applying for a Molloy degree. There is an online application that you need to complete, but that is for information purposes only. Everyone is accepted as long as you are a NY certified teacher. There is no application fee and GREs are not required. If you are enrolling in the program for the first time, there is a combined application/registration form that you will complete online.  Once you register for the first time you will be sent an email within one to two business days with your username to login your student account to access the system for future registrations and to access Canvas, our online learning platform.

You should register at least a week before the course start date at the latest in order to register for the first time. After that you can register up until the day before the class, but then you run the risk that a course could be full- our courses do close.

All registrations are conducted online. Click here for the application/registration procedures. The online registration process differs if you are a continuing student or if you are a new student.


Tuition
The tuition is discounted to $945 per course. There are no application or course fees. This is a discounted tuition rate. Tuition is normally about $4,000 per 3-credit graduate course. The tuition is off-set by a professional development scholarship that is given to those teachers who already possess a master's degree and are not pursuing a master's degree with Molloy University. There are no other discounts given. Students and teachers who are pursuing a master's degree at Molloy University are not eligible to enroll in this program at the discounted rate.
Questions?
Applying, Registering or Tuition Payment and to be added to our email list, please contact Louis Cino at lcino@molloy.edu
Academic Questions, such as course content, please contact Dr. Mubina Schroeder at: mschroeder@molloy.edu