Middle School Extension 5-6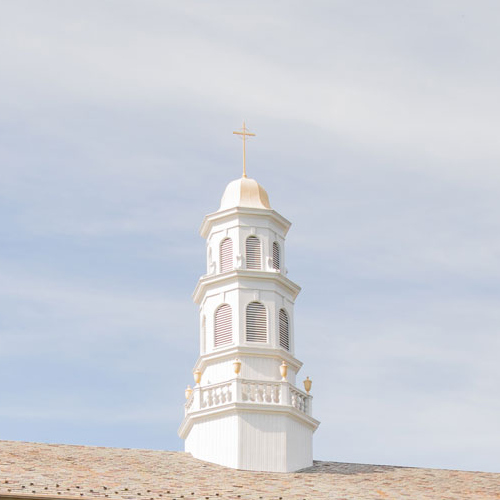 New York State offers a number of pathways to teacher certification. One pathway is the: "Individual Evaluation for Additional Certificate Pathway". It is designed for teachers who hold a valid New York State Teaching Certificate, have a Master's degree and wish to earn an additional certification. Candidates for NYS certification through this "Individual Pathway" must meet certain Content Core and Pedagogical Core requirements and must also meet any non-coursework requirements, such as the New York State Teacher Certification Examinations and fingerprint clearance, as specified. If you hold a valid base certificate  in grades 7-12, you can apply to the State for the Grades 5-6 Extension in the following areas: Biology 5-6, ELA 5-6, Mathematics 5-6, Spanish 5-6, or Social Studies 5-6.

The following are the course requirements for the Individual Pathway for the Grades 5-6 Extension:
 Pathway: Individual Evaluation
·         Existing Valid Base NYSED Certification
·         College Coursework - Middle Childhood Education - 6 S.H.
                                                  College Coursework - Early Adolescent Development
                                                  College Coursework - Instructional Strategies in Middle Childhood Education
·         Workshop - Child Abuse Identification
·         Workshop - School Violence Intervention and Prevention
·         Workshop - Dignity For All Students Act
·         Fingerprint Clearance

The following courses are offered at Molloy meet the Middle Childhood Education requirements: 
EDU 5270, Strategies and Techniques for Teaching Middle School Students In Inclusive Classrooms
(meets 3 of the 6 credits required in Middle Childhood Education)

EDU 5272 Psychological, Social and Special Needs Of Adolescents
(meets 3 of the 6 credits required in Middle Childhood Education)  
Fall 2023 Schedule of Classes
Molloy's online admission/registration system is called Lion's Den. The Lion's Den web page for Professional Studies courses can be found at: https://lionsden.molloy.edu/ICS/Professional_Studies/
Please note: new students for the Fall - when completing the online application/registration form please select "2023 Fall Institute" as the term in the drop down.
9/6 – 12/19/23
EDU 5270 02, Hybrid with in-person meetings 7:45 pm – 9:55 pm on Wed., 9/6, 10/4, 11/15, 12/13
EDU 5272 02, Hybrid with in-person meetings 5:25 – 7:35 pm on Weds. 9/6, 9/20, 10/4, 10/18, 11/1, 11/15, 11/29, 12/13
How many courses do you need to become certified?
Most teachers may have courses in their background that would satisfy some of the course requirements. The only definitive answer about how many courses that you may need must come from NY State. We suggest looking at the courses that you have taken to see if any of those courses are similar to what is required by NYS. If any course that you've taken sounds similar, we would suggest holding off taking that course or courses until you receive the official notification from NYS.
To have your credentials evaluated by NYS visit the NYS Office of Teaching Initiatives  and file for certification for Middle School Childhood Extension 5-6 to find out which courses that you have taken before may qualify. Do this as soon as possible - even before you enroll in any courses! There is a $100 fee to apply teacher certification, but once you've paid the fee you do not have to pay it again as long as you complete the process within three years and do not ask for more than two evaluations. Click here for detailed instructions on applying for certification.

Practicum, Field study or Student Teaching
Under this pathway you are not required to do a practicum, field study or student teaching. NYS does not require teachers who are NYS certified to complete student teaching again when they are applying for additional certification. 
Tuition
The tuition is discounted to $945 per course. There are no application or course fees. This is a discounted tuition rate. Tuition is normally about $4,000 per 3-credit graduate course. The tuition is off-set by a professional development scholarship that is given to those teachers who already possess a master's degree and are not pursuing a master's degree with Molloy University. There are no other discounts given. Students and teachers who are pursuing a master's degree at Molloy University are not eligible to enroll in this program at the discounted rate.
Admission and Registration Procedure
The program does not have traditional deadline dates because courses are offered throughout the year and they do not follow a semester schedule. There are no defined overall start and end dates for the program. Therefore, you can apply to the program at any time. The registration process is rather simple because you are not applying for a Molloy degree. There is an online application that you need to complete, but that is for information purposes only. Everyone is accepted as long as you are a NYS certified teacher. There is no application fee and GREs are not required. If you are enrolling in the program for the first time, there is a combined application/registration form that you will complete online.  Once you register for the first time you will be sent an email within one to two business days with your username to login your student account to access the system for future registrations and to access Canvas, our online learning platform.

You should register at least a week before the course start date at the latest in order to register for the first time. After that you can register up until the day before the class, but then you run the risk that a course could be full.

All registrations for courses are conducted online. Click here for the application/registration procedures. The online registration process differs if you are a continuing student or if you are a new student. 

Closed Courses
Once you have found the section of the course that you wish to take, just check the "Status" of the course to see that it is "open", if so, just click the box next to the course code to register and pay for the course. If the status is "closed" you will need to select another section. Please do not contact the instructor or administrator for permission to register for a closed section of a course. Permission will not be granted to enter a closed section of a course.

Absences/Makeups
Hybrid courses are offered in an accelerated, part classroom and part online format. The number of classroom sessions is generally between 3-5 sessions. Missing even one session in this format can be very detrimental. Therefore, it is imperative that teachers attend each classroom session.  If you know that you are not going to be able to attend one or more sessions prior to registering for a course, please select another section of the course. Please do not contact the faculty member teaching the course regarding a make-up for a known absence prior to the start date. Make-ups are not permitted.  
Questions?
Email Louis Cino at lcino@molloy.edu