Computers and Technology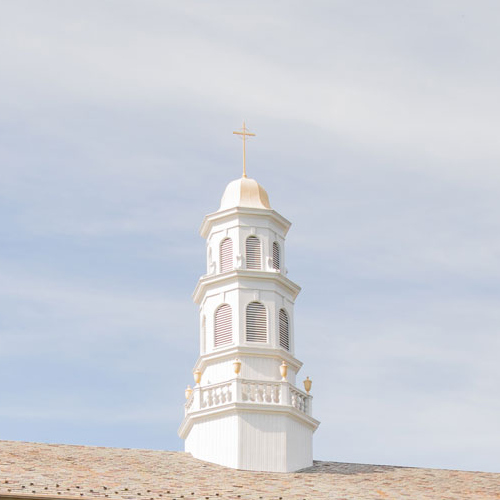 Our instructor-facilitated online computer courses are informative, fun, convenient, and highly interactive. Our instructors are famous for their ability to create warm and supportive communities of learners. All courses run online for six weeks, with a 10-day grace period at the end. Courses are project-oriented and include lessons, quizzes, hands-on assignments, discussion areas, supplementary links and more. You can complete any course entirely from your home or office, any time of the day or night. You'll spend roughly two to four hours each week completing two engaging lessons in an enjoyable, interactive learning environment. Expert instructors develop and lead every course, and you'll be able to interact with them and with fellow students in lively online discussion areas. New sessions start every month, so you can sign up anytime. Upon completing a course with a passing score, you'll get a certificate of completion from Molloy University.
Requirements
All courses require Internet access, e-mail, and the Microsoft Internet Explorer or Mozilla Firefox Web browser. Some courses may have additional requirements. Please visit our Online Instruction Center at: http://www.ed2go.com/molloy/ for more information.
View Course Details

Each online course offered in our catalog at: www.ed2go.com/molloy contains details including a long description, a syllabus, an instructor biography, and a list of technical requirements.
To view this information, locate the course of interest through the Search bar or Browse Catalog tool. Select the title you would like to view, and you will see tabbed pages containing all of the specifics on the course.
A sample of some of our online computer and technology courses can be found below. Just click on the title for additional information.
Course Fundamentals and Student Support

Click here for an overview of the online course lessons, assignments, requirements and student support.
Schedule and Tuition

New course sessions begin monthly. Tuition for the courses is between $95- $110. Please visit our Online Instruction Center at www.ed2go.com/molloy to see exact start dates for the courses that interest you.
How to Get Started and Registration:
1.     Visit our Online Instruction Center: www.ed2go.com/molloy
2.     Choose the department (Computer Applications or Technology) and then the program area and then the course title you are interested in and select the Enroll Now button. Follow the instructions to enroll and pay for your course.  Here you will enter your e-mail and choose a password that will grant you access to the Classroom.
3.     When your course starts, return to our Online Instruction Center and click the Classroom link. To begin your studies, simply login with your e-mail and the password you selected during enrollment.
A sample of our Computer Applications and Technology courses: 
Introduction to Networking
Learn the fundamentals of networking and prepare for a career in a new and fast-growing field. An Intermediate course is also offered.
Computer Skills for the Workplace
Gain a working knowledge of the computer skills you'll need to succeed in today's job market.
Introduction to SQL
Gain a solid working knowledge of the most powerful and widely used database programming language
Introduction to PC Troubleshooting
Learn to decipher and solve almost any problem with your PC.
Introduction to Microsoft Excel
Discover the secrets to setting up fully formatted worksheets quickly and efficiently. Intermediate and Advanced courses are also offered.
Introduction to Programming
Take your first steps toward a career as a computer programmer as you master basic programming concepts and get hands-on practice in writing applications containing GUIs, sound, and graphics.
Creating Web Pages
Learn the basics of HTML so you can design, create, and post your very own site on the Web. A Part II course is also offered.
Introduction to QuickBooks
Learn how to quickly and efficiently gain control over the financial aspects of your business. Intermediate and Advanced courses are also offered.
Introduction to Microsoft Access
Store, locate, print, and automate access to all types of information. Intermediate and Advanced courses are also offered.
Introduction to Microsoft Word
Learn how to create and modify documents with the world's most popular word processor.  Intermediate and Advanced courses are also offered.
Harness the broad range of capabilities Dreamweaver brings to Web development. CS4, 5 and 6 courses, as well as Intermediate courses, are offered.
Introduction to Photoshop
Learn to use Adobe Photoshop to edit images, process photos, and create original graphics. CS4, 5 and 6 courses, as well as Intermediate courses, are offered.
Introduction to PowerPoint
Build impressive slide presentations filled with text, images, video, audio, charts, and more. Intermediate and Advanced courses are also offered.
Creating WordPress Websites
Learn how to use WordPress, a free and popular Web design tool, to quickly and easily create attractive blogs and interactive websites.
Introduction to Java Programming
An experienced Java programmer introduces important Java topics with clear, step-by-step instructions.
Creating Mobile Apps with HTML5
Learn to use HTML5, CSS3, JavaScript, jQuery, and Web APIs to create cross-platform mobile apps and mashups
Further Information
For more information on these courses, including course descriptions and schedules, please click on the title or visit us at: www.ed2go.com/molloy, e-mail us at conted@molloy.edu or call us at 516.323.3550.
Office of Continuing Education and Professional Studies
---
Continuing Education and Professional Studies
1000 Hempstead Avenue Rockville Centre, New York 11571-5002

---