Molloy Opportunity for Successful Transition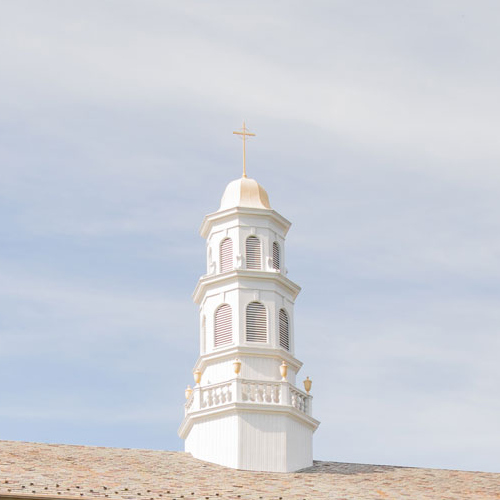 The MOST/ CAPSTONE: Connect to Community PROGRAM
The Molloy Opportunity for Successful Transition (MOST) Program in collaboration with the Mary Quinn's Mark Foundation provides individuals with developmental disabilities opportunities to identify and develop the social and academic skills required to successfully transition into a meaningful and engaged adult life while participating in a fully inclusive college experience. Beyond their classrooms, students are encouraged to explore and utilize campus facilities and join campus activities based on their individual areas of talents and interests.
The MOST Program is a three- year college experience program.  Students in years one and two are considered MOST Program students while students who have transitioned into year three are considered Capstone: Connect to Community Program students. Students in all three years attend classes and participate in extracurricular activities on the Molloy University campus.
Classes are scheduled for two days each week, following the Molloy University academic calendar. We have a Fall semester, a Spring semester, and a mid-year, Intersession semester. Each class is ninety minutes long inclusive of a ten-minute break. Lunch breaks of one hour are also included in the students' schedules.
The MOST/Capstone curricula have been designed based on the Inquiry Design Model Framework and written specifically for these programs. The instructional goals for each academic year are driven by overarching questions. All assessments are authentically designed to assess each student's progress.
During the Fall and Spring semesters, both the MOST Program and the Capstone Program classes follow the same instructional strands: a literacy strand and a career and employment strand. Each of the strands has been developed and aligned to move "from theory into practice" by expanding on, supporting, and complimenting the overarching, learning goals identified for each academic year. The academic goals for each year are also scaffolded to enable students to build on previously taught concepts and skills.
Year 1 – Question: How do you know what you know is true?
               Literacy Strand – Vetting information sources
               Career & Employment – Taking responsibility for personal budgeting and planning
Year 2 – Question: Who are you?
               Literacy Strand – Identifying personal strengths, challenges, interests and passions
               Career & Employment – Exploring and identifying career choices and personal interests
Year 3 – Question: What are my responsibilities as an active member of my community?
                    Literacy Strand –   Making personal decisions and commitments 
                Career & Employment - Actively participating in social groups: workplace/community.
During the mid-year, Intersession Semester, students enjoy opportunities to explore a variety of learning and leisure experiences which might ultimately create a new professional or personal goal. Courses offered during past Intersessions included: Mindfulness, Executive Functioning, Yoga, Photography, Art, Technology, and Fitness.
Click here for course objectives and descriptions.
TUITION for the MOST/CAPSTONE: Connect to Community Program
MOST Program Tuition:
Fall Semester: Total Cost = $3200.00
Spring Semester: Total Cost = $3200.00
Mid-Year/ Intersession: Total Cost = $800.00
CAPSTONE: Connect to Community Program Tuition:
Fall Semester: Career & Employment Course = $1600.00 
Fall Semester: Literacy Course = $1600.00             TOTAL Fall Semester = $3200.00
Spring Semester: Career & Employment = $1600.00
Spring Semester: Literacy Course = $1600.00         TOTAL Spring Semester = $3200.00
Mid-year Intersession: Class 1 = $400.00 and Class 2 = $400.00     TOTAL $800.00
REQUIREMENTS:
All applicants must be able to safely navigate the Molloy University campus, to demonstrate safety skills in unsupervised settings, to independently care for personal hygiene needs, to transition between academic and non-academic settings, and to engage in a variety of instructional settings.
All applicants must be accompanied to class with an individual direct support staff member. While in the program, direct support staff are referred to as "mentors".  
Applicants must have graduated or exited from high school.
Applicants must be eligible for OPWDD services.
Applicants must have a self-direction plan through OPWDD.
Applicants must complete the MOST Application and submit all the required documentation with the application.
Applications may be sent beginning January 10th and must be received no later than May 1st of the year for which the student is applying (ie: Between 1/10/23 – 5/1/23 for a September, 2023 start date)
All applications will be reviewed by the MOST Coordinators and families will be notified of their student's status no later than May15th. Potential candidates will be invited to campus for an interview prior to final selection.
Click here for a complete list of admission requirements and an application for admission. If the application does not open, call 516-323-3550 or email conted@molloy.edu and an application will be mailed/emailed/faxed to you.
QUESTIONS?
If you should have any questions or need and additional information, please contact the MOST Program Coordinators at: MOSTadmissions@gmail.com