Cybersecurity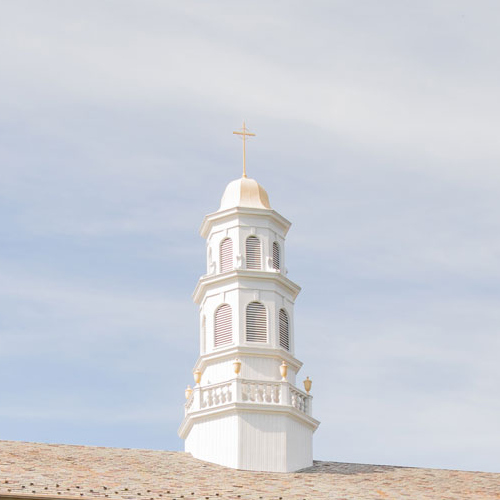 New This Fall! Cybersecurity Minor!
The Cybersecurity program will now be offered on both the current non-credit certificate basis, as well as on a credit basis as part of our undergraduate degree program in either criminal justice or business as a Cybersecurity Minor. As such, the course will now be offered as a two-part program with one course offered from 9/6/2023 - 12/19/2023 and the second course offered from 1/16/24- 5/10/24. The course will still be offered online with the faculty member from Molloy University. The students will now have the option of taking the course on either a credit or non-credit basis. 
The information below is for the non-credit certificate program. For information regarding the Cybersecurity Minor as part of an undergraduate degree, please contact Dr. John Eterno at: jeterno@molloy.edu
WHAT IS IT AND WHO IS IT FOR?
Cybersecurity Bootcamp (powered by ThriveDX Impact) at Molloy University is a fully online accelerated training program, designed to successfully prepare people with little or no background in IT for entry level jobs in cybersecurity, a highly in-demand and lucrative career path. Developed around military training methodologies and hands-on learning, the program focuses on the key skills sought by employers. The Bootcamp prepares students not only with technical knowledge, but with the essential skills required for a successful career in cybersecurity. 
WHY CYBERSECURITY?
With the rate of cyber-attacks reaching record highs, there is an urgent need for workers in cybersecurity. The field has had 0% unemployment for nearly a decade, and forecasts 35% job growth throughout the next year. With plentiful opportunities and competitive compensation, an accelerated Cybersecurity Bootcamp is the best way to gain the necessary skills to fill these positions.

OUR PARTNERSHIP WITH THRIVEDX
The Center for Cybersecurity at Molloy University powered by ThriveDX Impact covers the hands-on and practical skills necessary for Bootcampers to land high-paying careers in cybersecurity, one of the world's fastest growing industries.
WHICH CYBERSECURITY ROLES CAN I GET?
Cybersecurity careers are plentiful and a variety of roles are available at financial institutions, retailers, research companies, accounting firms, credit unions, government organizations - the list is endless. Click here for more information on the variety of roles available
GAIN CYBER SKILLS AND JOIN THE FASTEST-GROWING TECH INDUSTRY
Fastest Growing Skills:
- Wireshark
- Splunk
- Snort IDS
- Nmap
- Kali Linux
- Metasploit  
ADMISSION CRITERIA AND ELIGIGIBILITY INFORMATION
- High school diploma/GED (minimum
- Students do not need an IT background to enroll in this program
- You will need English reading proficiency, basic math and logic skills, and most of all, drive and motivation to learn in an accelerated environment. After admission, students are expected to complete the self-paced Prework module (~20 hours) before the start of the Bootcamp, whose objective is to bring everyone to the same level of technical expertise. 
CURRICULUM AND FORMAT
Click here to download the syllabus. With our hybrid format you get the best of both in person and self-paced learning. Our facilitator will support your learning experience while our online platform allows you to work at your own pace. The part-time bootcamp is comprised of 480 hours of best in class content delivered over 24 weeks.  Keep in mind, we all learn at different speeds and you may find some topics require more or less time. As such, the platform will be available to you 24/7.

In order for you to practice the skills you learn, we have developed over 60 unique hands-on labs that run in virtual machines. These are safe environments where you will be able to run different operating systems, access various tools without installing them on your computer, and practice confidently without putting your computer at risk. 
CAREER SERVICES AND SUPPORT
You'll learn essential soft skills like team work and interview prep. When you graduate, you will also be connected to a cyber network and community. You get the best of both in person and self-paced learning. Our facilitator will support your learning experience while our online platform allows you to work at your own pace. 
SCHEDULE
The next program will start in the Fall and consist of the following two courses:

Cybersecurity 1: 
September 9 - December 19, 2023, Fully Online Asynchronous
Cybersecurity 2:
January 16 - May 10, 2024, Fully Online Asynchronous 
TUITION
$2,000 per course ($1,000 deposit required to register, a payment plan is available for the balance) It is not necessary to register for both courses at the same time.
10% discount for alumni and veterans 
FEES
There will be an additional materials fee of $150 per course that will be required prior to the start of each course.

FINANCIAL ASSISTANCE

When planning to attend a continuing education course or program, an important consideration is the cost, which may include tuition, books and travel. With Molloy College, Division of Continuing Education and Professional Studies, various financial assistance options are available to help students afford tuition. Since most Continuing Education courses do not lead to a college degree, they are not eligible for the traditional forms of financial aid, such as TAP and Pell. Some private lenders will help you finance continuing education and certificate programs. Click here to find out about student loans, veterans benefits, re-training for those who are unemployed, employer and union vouchers and vocational services for individuals with disabilities. 
REGISTRATION
Students should register for classes at least one week prior to the start of classes to insure enough time for you to get access to the course materials, the course link and to complete the self-paced Prework module. 
Online registration is available by clicking here.  
Phone in registration is available by calling 516.323.3550 with your Discover, MasterCard or Visa.

Confirmation of your registration and additional course information will be emailed to you upon receipt of your registration.
WANT TO LEARN MORE ABOUT CYBER? 
Attend one of our free upcoming webinars. Email  lcino@molloy.edu for upcoming dates.
FREQUENTLY ASKED QUESTIONS
Click here to view the frequently asked questions.
STUDENT TESTIMONIALS
Click here to view a video of student testimonials about their experience in the Cybersecurity Bootcamp.
MOLLOY/THRIVEDX CYBERSECURITY BOOTCAMP BROCHURE
Click here to download a bootcamp brochure.
ADDITIONAL RESOURCES
 QUESTIONS?
Please contact Louis Cino at:  lcino@molloy.edu or at: 516-323-3550.
Office of Continuing Education and Professional Studies
---
Continuing Education and Professional Studies
1000 Hempstead Avenue Rockville Centre, New York 11571-5002

---