Siena Center for Social Justice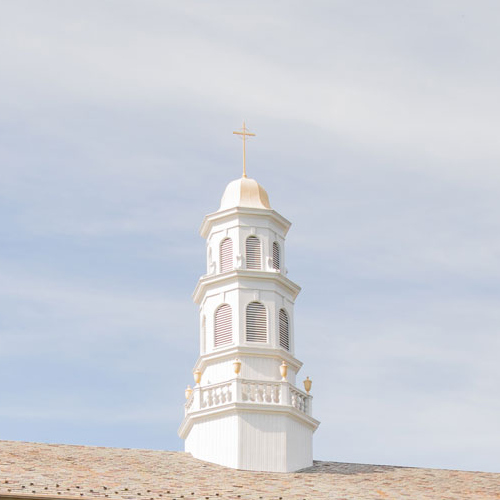 Siena Center for Social Justice
---
The Siena Center for Social Justice (SCSJ) is responsible for fostering  an equitable and inclusive campus that is committed to the affirmation and valuing of all members of the university community, and advocates for and collaborates to dismantle any/all structures of racism or bias that exist within our institution.  In collaboration with the Vice President for DEI, the SCSJ is charged with; identifying structures that created exclusion and alienation in our institution, recommending policies and protocols that promote the voices of all members of the community, and challenging any forms of bias and discrimination where they exist.  In keeping with the University's Catholic and Dominican tradition of responding to the changing needs of the times, the SCSJ commits to assuring that all voices of our community are heard and valued as our University continues to develop and grow.
Through educational programming and services, SCSJ provides resources that foster awareness and empower constituents with the knowledge, tools and experiences to promote global citizenship and social justice.  In partnership and collaboration with the entire Molloy Univeristy community and the greater Long Island community, the SCSJ provides engaging social and educational programs that create a safe space and multicultural environment for all.
Through our commitment to educating students, staff and faculty on the value of diversity, and fostering inclusive communities both on and off campus SCSJ will:
Cultivate an equitable, diverse and inclusive environment and create a hospitable, gracious space for all,
Implement and coordinate a comprehensive programming calendar which affirms the many diverse populations of students, faculty and staff on our campus,
Develop and implement diverse social justice educational opportunities such as: Age and Generation, Disability Status, Religion and Spirituality, Ethnicity and Race, Socioeconomic Status, Sexual Orientation, Indigenous Populations, National Origin and Language, Gender and Sexuality,
Empower an actively engaged campus community that is aware of and embraces multiculturalism and the multi-faceted aspects of our identity that each of us brings to the table,
Strengthen dialogue and opportunites for collaboration and celebration with campus and community partners, 
Consult with the Vice President for DEI and the DEI Council on the assessment of policies and protocols to enhance equity and inclusivity on our campus, 
Identify challenges to inclusivity that are experienced by Molloy community members, and develop action plans to directly address those challenges.
Upcoming Events - Heritage Calendar
---
2023-2024 Heritage Month Calendar 
Hispanic Heritage Month (9/15-10/15) 

LGBTQ+ History Month (10/1-10/31) 

Indigenous American Heritage Month (11/1-11/30) 

Disability Awareness Month (11/15-12-15) 

Black History Month (2/1-2/28) 

Women's History Month (3/1-3/31) 

Religious and Spiritual Diversity Month (4/1-4/30) 

Asian American and Pacific Islander Heritage Month (4/15-5/15) 

Special Events: Martin Luther King Day and Autism Acceptance Month 
Siena Center for Social Justice
---
Catherine Muscente, Vice President
1000 Hempstead Avenue
Rockville Centre, NY 11571

---