Chief Information Officer, Office for Technology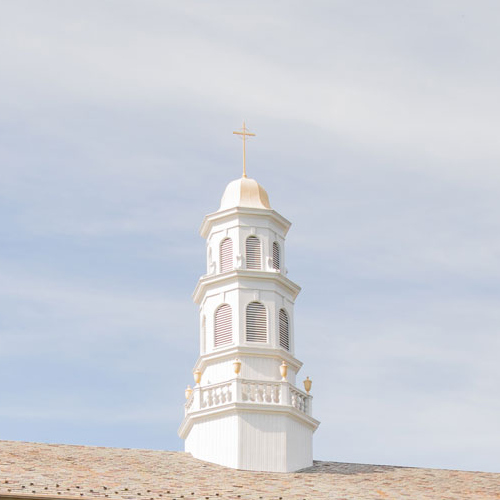 Chief Information Officer, Office for Technology
---
Michael (Mike) Olivo was appointed Chief Information Officer in June 2023. Prior to that, he served as Interim CIO providing leadership for Information Technology, Institutional Research, Organizational Effectiveness, and Planning & Assessment. In his new role as CIO, Mike will continue to serve on the President's Cabinet, reporting directly to the President. He will oversee the areas of Information Technology, Organizational Effectiveness, and Technology Learning Services. He works closely with all on campus constituency groups and outside vendor partners to develop and deliver innovative, robust, and secure information and technology environments.
Mike's primary responsibilities encompass a wide variety of strategic data and technology interests including: Information Technology Governance and policy; Information Technology protocols and operating procedures; Institutional data management; Organizational Effectiveness; Technology Learning Services; IT Resource allocation
Mike's current University Service Includes: President's Cabinet; Middle States Steering Committee; MSCHE CORE Group; Executive Enrollment Management Team; Executive Emergency Management Team; Facilities Planning/Flexible Work Committee and SEM Steering Committee
The 2022-2023 academic year began Mike's 20th year of service to Molloy. He has served in various roles within the IT department, beginning as a work-study student in the Helpdesk and most recently, serving as the Senior Director of Technology/Interim CIO. Mike earned his B.S., magna cum laude, in Accounting from Molloy University (2006) and was in the second cohort of the Molloy Honors Program. While serving as the Helpdesk Supervisor and later as the Jenzabar/Software Support Specialist, he earned an M.B.A. in Accounting (2010).
Born in Bethpage, New York, Mike is the oldest of 3 children. He enjoys spending time and travelling with his wife Katie, getting together with family and friends, and playing golf. While a die-hard fan of the Islanders, Inter Milan, Liverpool F.C. and the Mets, Mike loves to talk and read about anything sports related.
Education
Master of Business Administration, Accounting, May 2010, Molloy University, Rockville Centre, NY
Bachelor of Science, Accounting, May 2006, Molloy University, Rockville Centre, NY
Certifications and Awards
A+ and Dell Certified Technician
Jenzabar – All Modules
Sybase Infomaker
SQL 2005
C# and JICS Portlet Programming
Molloy Distinguished Service Award (2020)
Professional Experience
Previous Positions at Molloy University
• Interim CIO, September 2022-June 2023
• Senior Director of Technology, 2016-2022
• Director of MIS, 2014-2016
• Assistant Director of MIS, 2012-2014
• Jenzabar/Software Support Specialist, 2007-2012
• Helpdesk Supervisor, 2006-2007
• Lead Technician, 2002-2006