Mental Health and Wellness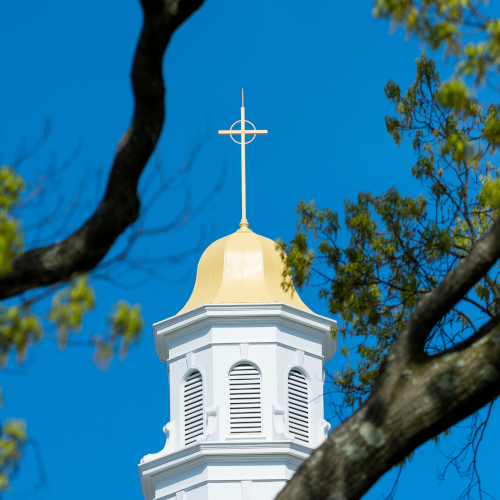 Molloy University's Mental Health and Wellness Center (MHWC) offers the following mental health services:
---
Individual therapy for children, adolescents, and adults
Group therapy for all ages
Couples therapy
Family therapy
Workshops and staff development training
Molloy University's Mental Health and Wellness Center (MHWC) is affiliated with the University's Clinical Mental Health Counseling Program (CMHC). The MHWC provides affordable, low cost, high-quality psychotherapy services for individuals in our community. Graduate students from the CMHC Program provide counseling services under the supervision of licensed clinicians and mental health professionals.
Day and evening appointments are available. Call 516.323.3854 to schedule an appointment.
Making a Referral
---
If you are a Molloy University student or faculty member seeking to refer a student, please visit the Student Personal Counseling Center or call 516.323.3484.
Telehealth Services
Telehealth allows mental health counselors to provide services to the community online!
Contact us to make an appointment:
The Mental Health and Wellness Center offers a variety of treatment options and support for a wide range of mental health issues and concerns, including:
---
Depression
Anxiety
Body Image/Eating Disorders
Trauma
Personal Growth and Development
Family Crisis
Gender and Sexual Identity
Grief and Loss
Mental Health and Wellness
Short-Term Solution Focused Psychotherapy
The Molloy College Mental Health and Wellness Center Mission Statement
---
In line with the spirit, traditions, and values of Molloy College, as well as the mission of the Clinical Mental Health Counseling program, the Mental Health and Wellness Center (MHWC) seeks to provide individuals in the community with the opportunity for personal growth and wellbeing through the service of the Clinical Mental Health Counseling program's students, faculty, and staff. Services provided in the clinic are designed to assist individuals in their personal growth, as well as an opportunity for counselors-in-training to transform into expertly-trained clinicians. The MHWC seeks to provide a space for individuals to heal and become empowered through compassion and respect.
Staff
---
Clinic Director
Kellyanne Brady, Ph.D. is a Licensed Mental Health Counselor in the state of New York and a Nationally Certified Counselor. She received a master's degree from Adelphi University in general psychology and later went on to receive her master's degree in Mental Health Counseling from New York Institute of Technology. Following her master's degree and working in the mental health field for several years she completed her doctoral degree in Mental Health Counseling at Pace University. Kellyanne also has certification in alcohol and substance abuse counseling. Kellyanne has a wide-variety of experience in clinical settings, including extensive experience working with individuals diagnosed with severe and persistent mental illness in inpatient and outpatient settings. She presently maintains an online telehealth practice providing individual counseling. For the past several years, she has worked extensively with clinical counseling students and new counselors, providing clinical supervision and training. Additionally, Kellyanne has provided clinical training to medical and mental health professionals on topics including active listening and motivational interviewing. Kellyanne's present research involves developing an understanding of the professional identity of counselors and ways to improve identity development. Kellyanne is involved with several professional organizations and has presented research and participated in a discussion panel for counseling students at the New York Mental Health Counselors Association conference in 2018.
Adjunct Clinical Supervisor
Lori McAndrew, LMHC is a Licensed Mental Health Counselor in the state of New York. She holds a Bachelor of Science in Psychology and a Master of Science in Clinical Mental Health Counseling from Molloy University. Additionally, Lori is actively pursuing a PhD in Counselor Education and Supervision from Oregon State University.
Lori has clinical experience in a variety of hospital-based settings, including psychiatric inpatient and outpatient services, and substance-use disorder treatment. Additionally, Lori maintains a private practice offering individual counseling for clients experiencing anxiety, depression, life transitions, and addiction. Lori takes an existential-humanistic, person-centered approach and is passionate about creating a safe, equitable, and inclusive space for clients. She works collaboratively with clients to find meaning, navigate existential angst, and move through life's challenges in order to realize their full potential. Lori brings her style to supervision at The Mental Health and Wellness Center in order to ensure for high-quality care for clients and high-quality academic and clinical training for students.
Lori is a member of several professional organizations including the American Counseling Association, the Association for Counselor Education and Supervision, and was recently inducted into Chi Sigma Iota Counseling Honor Society. She received the NARACES Outstanding Graduate Student Award in 2017 and has co-presented at local, national and regional conferences on a variety of topics. Her research interests include creative pedagogy in counselor education, multicultural counseling competence, and adult learners in counselor education.