Energeia Leadership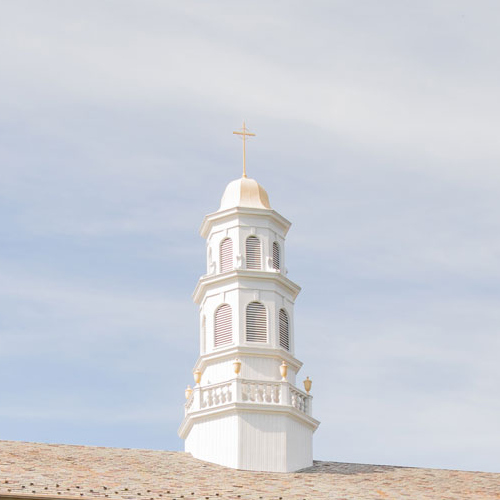 Edward Thompson
Vice President for Advancement, Molloy University
Edward Thompson is responsible for all fundraising, marketing and government relations activities. Since he came to Molloy in 1998, Ed has spearheaded a fundraising and marketing transformation at the University. 
Ed led Molloy's first successful capital campaign and raised $21,000,000, far exceeding the campaign goals. Ed also leads a robust marketing team that has significantly raised the institution's public profile, including a 100% increase in enrollment. 
Ed is committed to engaged civil discourse. To that end, he co-founded of the Energeia Partnership, the Academy for Regional Stewardship at Molloy University. Energeia now boasts several hundred members dedicated to transformation on Long Island. He also oversees the Sustainability Institute at Molloy University, an organization committed to education and public policy on sustainability issues. 
In addition to the organizations listed above, Ed serves on the board of Vision Long Island, a smart growth advocacy group. He has previously served as Chair of the Long Island Neighborhood Network and served on the Board of Long Island Transportation Management. He was honored as the 2011 Irish Man of the Year by the Friendly Sons of St. Patrick of Long Island, and as 2011 Brehon of the Year by the Brehon (Irish Lawyers) Society of Nassau County.
Ed received his B.A. in History and Economics at the College of the Holy Cross, his J.D. from St. John's University School of Law, studied comparative law at the London School of Economics and completed the Institute for Educational Management program at the Harvard University School of Education. He lives in Ft. Salonga with his family.
Paul Tonna
Executive Director for The Energeia Partnership
Paul Tonna serves as Molloy University's Executive Director for The Energeia Partnership, a leadership academy dedicated to identifying and addressing the serious, complex and multi-dimensional issues challenging the Long Island region.
Mr. Tonna served from 1994 to 2005 as a Suffolk County Legislator and for three years, 2000, 2001, and 2002, his fellow legislators chose him to lead the Suffolk County Legislature as its Presiding Officer. During Legislator Tonna's 12 years of elected office, he had been a strong advocate for the poor, homeless and marginalized on Long Island, affordable housing, labor organizations and the environment. He sponsored, co-sponsored, and passed numerous laws and/or initiatives including: ground breaking non-smoking legislation; innovative programs focused on eliminating child poverty and homelessness; legislation designed to elevate the standard of living for all Suffolk County residents and innovative Greenways Funds to protect open space, farmlands and parklands.
Paul Tonna is a strong advocate of immigrants working and living on Long Island. The 2003 award-winning film documentary Farmingville chronicled some of those efforts. He has appeared on numerous radio and TV shows including: Lou Dobbs, CNN; The Oxygen Network; Long Island Catholic Faith Network; The Rosie O'Donnell Show; News 12 Long Island; NBC News4 and PBS WLIW21.
Mr. Tonna is an Adjunct Professor in Theology and Religious Studies at St. John's University. He serves as Vice-Chairman of The Long Island Regional Planning Board; Trustee of the Long Island State Parks & Recreation Commission and Public Trustee of the Stationary Engineer's Industry Stabilization Fund. Mr. Tonna is a board member of: Long Island Medical Center Foundation, Advanced Energy Research and Technology Center at Stony Brook University, the Long Island Index and ERASE Racism's College of Advisors. Mr. Tonna serves as a founding director of Empire National Bank and a Commissioner of the South Huntington Water District.
Paul Tonna has received many awards and honors including: Molloy University's Caritas Medal, St. John's University St. Vincent De Paul Medal, Suffolk County Human Rights Commission Legislator of the Year, National Association of Social Workers Public Citizen of the Year, Habitat for Humanity Man of the Year, The Nature Conservancy's Conservation Award Recipient;
Networking
Magazine's David Award and Long Island Business News 50 Around 50 Award.
Mr. Tonna earned an undergraduate degree in philosophy from New York University, a Master's of Arts degree in theology from Immaculate Conception Seminary and conducted doctoral studies in systematic theology at Fordham University. Paul resides in Huntington, NY with his family.