History & Traditions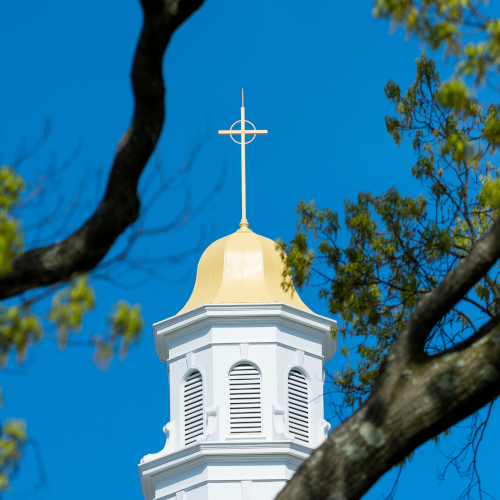 The Molloy Story
---
"Molloy has some unique qualities: the genuine friendliness of a comparatively small group in an academic setting, the resulting close faculty-student-community relationship, emphasis upon quality rather than quantity, the wisdom to know that knowledge plus character is necessary for a successful happy life here and hereafter. These comprise the spirit of Molloy." 1958 Dedication of Kellenberg Hall
Molloy College was founded by the Dominican Sisters of the Congregation of the Holy Cross Amityville. The establishment of a Catholic College for women on Long Island was a longtime dream of the Congregation that came to fruition after many years of patience and determination. With the support of Bishop Thomas E. Molloy and the encouragement of Monsignor Peter Quealy, on September 12, 1955, Mother Anselma Ruth O.P., Ph.D., first president of Molloy College welcomed a freshman class of 44 young women. While the first academic building for the new college was being finished, classes were held at 915 North Village Avenue, Rockville Centre.
From modest beginnings, Molloy College has grown rapidly and consistently. Established as a Catholic women's college with academic programs focused on service-oriented professions such as Nursing and Education, today Molloy, steeped in its Dominican heritage, welcomes a multi-denominational student body and offers bachelors, masters, post-graduate certificates, and doctoral programs in various disciplines. Molloy continues to be a university in service to its community.
1941 - Sisters of St. Dominic acquired 25 acres in Rockville Centre
1955 - Official opening of Molloy Catholic College for Women
1956 - Quealy Hall opened on permanent campus 1000 Hempstead Avenue
1960 - Absolute Charter received from NY State with approval to confer B.A. and B.S. degrees
1967 - Accredited by the Middle States Association of Colleges and Schools
1971 - Charter Amended - name changed to Molloy College
1982 - Molloy College became coeducational
1988 - NY State approval to confer M.S. degree
2005 - Establishment of the Suffolk Center in Farmingdale
2010 - NY State approval to confer Ph.D. degree
2011 - First of three student residence halls opened as well as the Public Square/Madison Theatre
2013 - Molloy Clinics open in the Village of Rockville Centre
2018 - Molloy Manhattan Center at 50 Broadway opens
2019 - Molloy's Residence Quad, McGovern Plaza, is dedicated and Drew and Karen Bogner Hall opens
2022 - Molloy transitions to official University status
Molloy College Presidents
1955 - Mother Anselma Ruth, O.P.
1957 - S. Bernadette de Lourdes, O.P.
1962 - S. Mary Celeste Beck, O.P.
1972 - S. Janet Fitzgerald, O.P.
1996 - Dr. Martin Snyder
1999 - Dr. Valerie Collins (Interim)
2000 - Dr. Drew Bogner
2020 - Dr. James Lentini