Frequently Asked Questions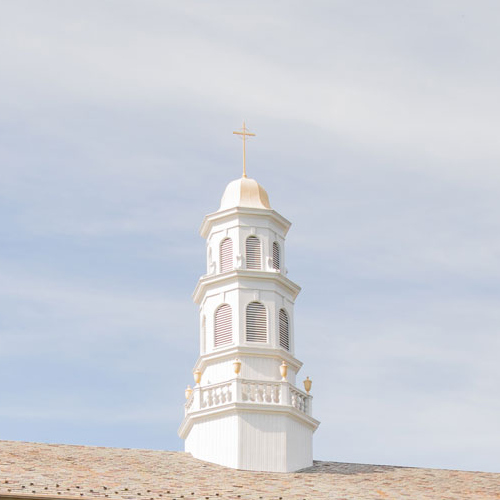 Studio Questions
Can I host an audition there?
Yes! We allow auditions to be hosted "by appointment" only. We do NOT reserve "open call" auditions. In the email or phone call with the information about your audition, please let us know what name your auditionees will be asking for at the front desk.
Can my auditionees warm up and sit in the hallway while they wait for their audition?
We require anyone wishing to host an audition with multiple attendees to book a second studio as a holding room and a monitor to set up sides. All "next up" auditionees must wait quietly to enter their audition room.
Do you have rooms that I can tap in?
Yes! We have two wooden sprung dance rooms in which you can host a tap rehearsal. On weekends (Saturday and Sunday) you can reserve a tap room at any time during our studio's hours. On weekdays (Mon – Fri), all reservations that include a tap rehearsal are available after 5pm only.
Can we have the room preset a certain way before we get there?
With our limited staff we cannot accommodate setting up for clients. Please include any additional set-up and break-down time in your initial reservation.
I want to reserve space for a workout class, is that possible?
Our studios are used exclusively for performing arts rehearsals only. Our studios are great for any type of dance class or high energy rehearsal, but unfortunately, they cannot be used for exercise purposes. Please feel free to refer us to other performing arts groups you may know.
Can I rent a room for a podcast recording?
We are happy to book a room for your podcast needs, however, due to the nature of the rehearsal space, we cannot guarantee complete soundproofing from the hallways and other studios.
Can I use instruments in the space?
Please reach out to the Studios Team at studios@molloy.edu with more details to see if we can accommodate the request.
Can I use microphones or any amplification?
You are more than welcome to use our stereo systems provided in our large dance spaces but use of personal amplification systems or microphones are not allowed. Please email our Associate Director of Facility Operations, Molly Ballerstein at mballerstein@molloy.edu, for further questions.
Reservation Questions
How far in advance can I book? Do you fill up quickly?
We do have limited space so please reach out to us as soon as possible so we can book a studio that best fits your needs. Please email us at studios@molloy.edu to inquire.
Can I pay in advance for my reservation?
Absolutely! When you receive your invoice from us, you can visit our invoicing site, FreshBooks, and pay online. We can also take payment by company check. Please feel free to reach out to the Studios Team with any further questions.
Do you have a limit of how many rooms I can reserve at once?
Nope! You can reserve as many rooms as you need for your rehearsal.
Can I change my rehearsal time even though it's less than 72 hours before my reservation?
Any changes to the booking, amending the time, shortening the booking, or an outright cancellation must be done by the Licensee at least 72 hours (3 days) prior to the start of the booking. However, if you'd like to add additional time to your existing reservation, we can certainly help you.
Paperwork Questions
What documents do you need me to fill out to book with you?
We are asking all new & existing clients that have not rented with us since 2020 to please complete and sign our Studios Application and Licensee Agreement as part of our onboarding process using our contract management software, Concord. If you are interested in reserving space with us, the Studios Team can email you the appropriate forms. Please reach out to studios@molloy.edu for assistance. Lastly, we require a credit card on file in order to schedule a booking. If you would prefer to input the card number yourself, the Studios Team can help facilitate that as well.
I'm part of a 501c3 nonprofit company. What paperwork do you need from me?
If you are a part of a 501c3 organization, you will be required to fill out the Studios Program Space Space Subsidy Application portion of the Studios Program Rental Form, to be completed by your company's AD or treasurer, along with proof of your 501c3 status in the form of your 501c3 form or a letter from the organization that fiscally sponsors you.
What do you mean by "Commercial General Liability Insurance" on the Studios Rental form? Do I need that to rehearse here? Do you mean my own health care insurance?
Commercial General Liability (CGL) Insurance is a type of insurance policy that provides coverage to a business for bodily injury, personal injury, and property damage caused by the business's operations, products, or injuries that occur on the business's premises. If you are part of a company that has "Commercial General Liability Insurance," we would need a copy of that. If not, we can certainly waive that requirement for the company to rehearse in our space. We do not need copies of your personal health insurance.
Studio Space Questions
What type of flooring do you have?
We have four types of flooring, all depending on your usage of the space. We have carpeted (tile under-layer) voice rooms, tile acting studios, marley sprung dance floors, and wooden sprung dance floors.
How much noise are we allowed to make during rehearsal?
We understand that sometimes rehearsals can get loud. We ask that our theatre community be respectful of neighboring studios in regard to their volume as well as keeping the volume of the sound systems at an appropriate level; Please contact us for use of instruments in the studios at studios@molloy.edu.
What are the dimensions of your rooms?
We have a room for nearly any type of rehearsal! Please let us know what you are using the studios for and we can match you with a great space. For specifics, please see below.


Studio Details
STUDIO 400
PRIMARY USE : Sm. Acting Space.
EQUIPMENT : Piano
FLOORING : Tile
USEFUL SPACE : 370 (SF)
DIMENSIONS : 24x17
COLUMNS : 2
WINDOWS : No
PRICE : 35
STUDIO 401
PRIMARY USE : Md. Acting Space
EQUIPMENT : Piano
FLOORING : Tile
USEFUL SPACE : 413 (SF)
DIMENSIONS : 24x17
COLUMNS : 1
WINDOWS : No
PRICE : 35
STUDIO 402
PRIMARY USE : Private Voice
EQUIPMENT : Piano
FLOORING : Carpeting
USEFUL SPACE : 145 (SF)
DIMENSIONS : 12x12
COLUMNS : 0
WINDOWS : No
PRICE : 21
STUDIO 403
PRIMARY USE : Dance
EQUIPMENT : Piano, Sound System, Mirrors
FLOORING : Sprung Marley
USEFUL SPACE : 946 (SF)
DIMENSIONS : 46x20
COLUMNS : 2
WINDOWS : Yes
PRICE : 55
STUDIO 404
PRIMARY USE : Dance (tap)
EQUIPMENT : Piano, Sound System, Mirrors
FLOORING : Sprung Wooden
USEFUL SPACE : 932 (SF)
DIMENSIONS : 42x20
COLUMNS : 2
WINDOWS : Yes
PRICE : 55
STUDIO 405
PRIMARY USE : Dance
EQUIPMENT : Piano, Sound System, Mirrors
FLOORING : Sprung Marley
USEFUL SPACE : 1432 (SF)
DIMENSIONS : 45x32
COLUMNS : 2
WINDOWS : No
PRICE : 70
STUDIO 406
PRIMARY USE : Dance (tap)
EQUIPMENT : Piano, Sound System, Mirrors
FLOORING : Sprung Wooden
USEFUL SPACE : 736 (SF)
DIMENSIONS : 31x23
COLUMNS : 2
WINDOWS : No
PRICE : 55
STUDIO 407
PRIMARY USE : Md. Acting Space
EQUIPMENT : Piano
FLOORING : Tile
USEFUL SPACE : 465 (SF)
DIMENSIONS : 32x16
COLUMNS : 0
WINDOWS : No
PRICE : 35
STUDIO 408
PRIMARY USE : Private Voice
EQUIPMENT : Piano
FLOORING : Carpeting
USEFUL SPACE : 175 (SF)
DIMENSIONS : 17x10
COLUMNS : 0
WINDOWS : No
PRICE : 21