Featured Alumni of the Month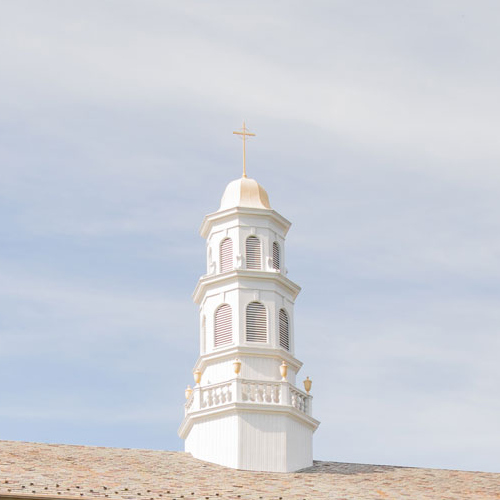 Featured Alumni
---
Molloy University's Alumni Relations Office began highlighting the lives and careers of alumni in 2005. These profiles are designed to recognize exceptional alumni who make a difference, either by making achievements in his/her chosen field; philanthropy; balancing work and life; or showing a true commitment to the community and is thereby living the Dominican Tradition of Molloy University and the Alumni Association.
This months featured Alumnus
---
Dennison Silvio, '05





Dennison Silvio '05 is the President of Sportset Health & Fitness Club and Owner of Online SuperCoach.

1. Describe your career/life choices and how you came to be doing what you are now. 

I was working at Sportset, a gym which is just a few minutes away from Molloy, while I was attending school there. I would train clients early in the morning and then head to class. After class I'd be back at the gym training more clients -- then head back class! This was my lifestyle during my years at Molloy, I've always been super motivated to make the most out of every day. I've been at Sportset ever since, eventually I bought the gym and I've launched several other businesses including a yoga studio and cycling studio. But my biggest passion project is Online SuperCoach. With Online SuperCoach, I'm helping fitness coaches and trainers create thriving online coaching businesses that can transform their entire careers in a way that can let them impact hundreds or even thousands of people. In support of that business, I do a podcast where I feature thought leaders from the fitness and marketing industries to talk about what it takes to build a successful online business. 

2. What is the most rewarding aspect of your job? 

In every aspect of my businesses, I'm helping people. I sell a service and I'm passionate about business, but I do derive satisfaction from the feeling that what I offer people benefits them greatly. I don't sell things that people don't need. Fitness is important -- it saves lives and extends them, and being a part of that positive change is really rewarding. And in the online coaching business, every single coach that I help out sees their lives transform completely, and their careers change in a way that gives them the freedom to do the other things they love in life and spend more time with their loved ones. On top of that, they wind up reaching so many more people than they were before, which means I also get to have an indirect positive impact on them! One other thing that's rewarding about what I do is that every day brings a new challenge, there's a lot of variety in my everyday life and my environment is so dynamic. It's very stimulating and fulfilling. 

3. What was your favorite Molloy moment? 

Not a "moment," per se, but my answer to this question has to be meeting my wife. I remember the day I met her, and I can't picture how my life would be today if not for that fateful encounter. My wife and my family are so important to me and everything I do is for them, at the end of the day. Between school and my work at the gym I had so much going on, who knew in the middle of all that would be the most important introduction I'd ever make?

4.

How has your Molloy education impacted your life? 



Molloy offered me the flexibility I needed where I could obtain a world-class education but still pursue my business ambitions and be with the people who are important to me. Part of the reason I chose to go to school locally was to maintain my relationship with my brother, and I'm grateful I was able to do so. Being in a position to keep my hustle at the gym going while attending college really solidified the work ethic I had started cultivating as a younger man, and I credit that with a lot of the success I have today. I make the most of every day and that hustle really became ingrained in me thanks to my time at Molloy. The education department at Molloy also taught me something which has had a huge impact on how I do business. They taught us to deconstruct and reflect upon our lessons after we gave them. What went well? What could improve? They taught us that if we continued to do this, every day, year after year, that our lessons would keep getting better and better over time. That type of reflection is something that I do every day of my life, and it helps me continually find ways to improve, both in business and in my personal life. 

5.

What advice would you give to current students? 



You should identify what your skillsets and strengths are and find a career where you can leverage those abilities. If you do that, not only will your contributions to the world be greater, but so will your personal success. Luckily, there's a good chance that you find the things you're good at interesting, so continuing to hone those skills will feel rewarding. Sometimes, people enter an industry because they find it interesting without necessarily considering whether or not their skillset meshes with doing those jobs, which is a recipe for stress and burnout. Jobs are always stressful, but that feeling of being out of your element is a real killer. Even if you're already pretty far along in a program, it might be worth taking some time to reflect on the things you're really good at and figure out if you'll be able to bring those skills to work in a meaningful way in your chosen field. One other piece of advice: try to look toward the future and figure out if there will still be job opportunities waiting for you by the time you're done with school. The world is changing so fast and professions that are in demand today could be gone tomorrow. You don't have a crystal ball so of course your predictions can't be perfect, but maybe look at what factors might alter the field you're pursuing in the next 5 years and see how you can future-proof yourself a little. 


[PDF]

Office of Development & Alumni Relations
---
Angela M. Zimmerman, M.P.A.
Director of Development & Alumni Relations

---
Julie E. Sargeant, M.B.A., '22
Development Officer

---